Description
Let Tim show you everything you need to know about the oxford
It's that easy to install your pedestrian gate EMALU yourself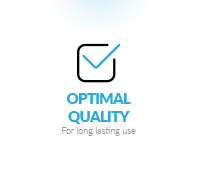 The EMALU products are both robust and lightweight for everyday use. Your gate will not warp, drop, bend or twist. The aluminium treatment and colour finish complies with the latest quality standards. Despite the fact your gate is out all year, it will not suffer from changing weather conditions.
The EMALU gates are made of 100% aluminium using high-grade and state-of-the-art materials. Your aluminium driveway or pedestrian gate by will not require any special surface treatment before or after installing. All EMALU products are very resistant to saline environments and will not crack overtime.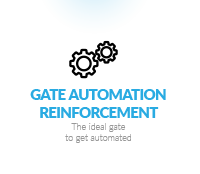 Your EMALU gate is designed from the beginning to accommodate a gate automation. A prefabricated reinforced profile spanning the width will make it much easier to install an electric opener for your driveway or pedestrian gate. At Mister Gates Direct we look for innovative solutions with the objective to improve your daily comfort.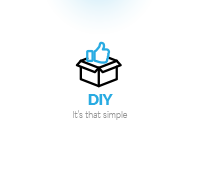 EMALU gates are provided with all the fixtures and fittings needed, you would not have thought that it would be that easy to install the gate. With help of our handy instruction manuals and videos you will find out how easy it is to install the driveway and / or pedestrian gate yourself.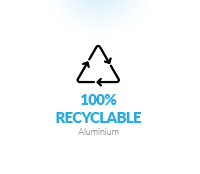 EMALU stands for sustainability. All our gates are made of 100% recyclable aluminium and are reusable in an eco-friendly environment. For the cleaning, no need of aggressive detergents, just wash with a warm soapy water and a sponge, rinsing with clear water.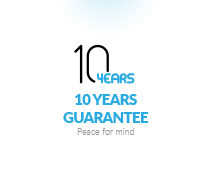 EMALU gates are specially treated against rust and corrosion complying with a seaside resistant heatproof lacquering. All our aluminium gates come with a 10-year guarantee. Our team remain at your entire disposal, also after you have purchased one of our products.
Product features of your pedestrian gate:
- 100 % recyclable aluminium
- Assembled by tenons and mortises
- Resistant to corrosion and rust
- Extremely stable, will not warp, drop, bend or twist overtime
- Suitable for highly saline environments
- Available in several standard and bespoke RAL colours
- Standard or bespoke configuration available
- Vertical, horizontal or diagonal slat filling
- Allows optimised finishes with a no-chrome lacquer of 80 microns
- Paint finishing according heatproof lacquering certification scheme©
- Reinforced 6mm profile to support gate automation
- Easy maintenance, we say ZERO maintenance
- Wash with warm soapy water and a sponge, rinsing with clear water.
- Factory ISO 9001 : 2008 certification
- 10 year manufacturer guarantee
Your pedestrian gate is supplied with:
- 1 Aluminium leaf with universal opening (left or right upon your needs)
- 1 Door handle (inside / outside position)
- 1 integrated single point key lock + 3 keys (European standard)
- 1 Reinforced profile to support electric gate opener
- 2 Adjustable hinges with aluminium quality cover
- 4 End caps
- For a maximum safety during transport, all our products are packed in foam and shrink wrapped
Do you want your pedestrian gate automated?
Our team of experts has selected for you one of the best automatic driver systems available on the market, easy control and access.
Gate safety & access control equipment:
As soon as you have decided for an automation system, we propose different accessories to improve your access and protection to and of your property. Check out in the menu bar Automation, Access Control and Gate remotes.
Pedestrian gate automation NICE WALKYKIT
- EN approved and complies with Gate Safe Aware Security standards
- Includes an automatic obstacle detection feature
- Irreversible motor and anti-shear arm
- Self learning mode and closing limit positions
- Automatic fault diagnosis
- Programming of pause time
- To ensure safety of user, deceleration on opening and closing
- Quick and easy installation
- Easy to program with one single button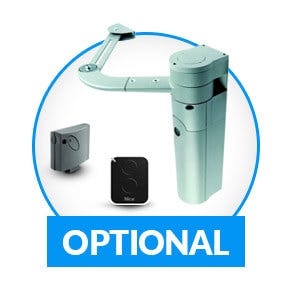 Your gate automation will include:
- NICE WALKY KIT low voltage electric gate opener
- Irreversible electromechanical gear motor 24 V.A.C.
- Incorporated control unit and receiver
- Transmitter 433.92 MHz
- 1 Gate remote NICE ON2E
- Installation and instruction manual
Besoin d'idée pour remplir le vide sur la clôture de votre propriété ? Dans ce cas, nous vous recommandons l'installation d'un portillon efficace. Sur ce point, vous pouvez voir les différents modèles en aluminium proposer par l'entreprise EMALU sur mistermenuiserie.com.
LES AVANTAGES QUE VOUS AUREZ EN INSTALLANT UN PORTILLON ALU SUR VOTRE CLÔTURE
Avoir un portillon, c'est disposer d'une entrée plus facile et pratique chez soi. En effet, cet équipement offre un accès direct pour les piétons. Ajouter à cela, il apportera plus de charme à votre propriété et c'est certain que cet objet attirera l'attention de passant tout comme vos visiteurs.
De plus, une fabrication en aluminium affiche une robustesse combinée à une légèreté incroyable. Mis à part cela, ce type de matériaux ne se rouille pas et ne se détériore pas aussi facilement. Pouvant s'intégrer à plusieurs endroits, l'installation d'un portillon alu ne nécessite pas beaucoup de temps.
Notez aussi qu'un portillon peut accueillir d'autres accessoires si vous le désirez. Par exemple l'a mise en place d'un interphone audio ou vidéo ainsi que l'installation d'un système motorisé. Le seul point à ne pas oublier réside sur le fait que la fermeture de votre équipement doit toujours se mettre entre la clôture et le pilier, peu importe la position dans laquelle vous le mettez.
N'HÉSITEZ PAS À VOUS INFORMEZ SUR LE PORTILLON ALU DROIT OXFORD CONÇUS PAR EMALU
Fabriqué avec de l'aluminium recyclable, le poids de ce portillon peut bien varier de 25 à 40 kg selon le choix de son propriétaire. En plus de ces montants verticaux de 70 x 70 mm et ces traverses horizontales de 60 x 40 mm, ce modèle a aussi subi un assemblage par tenons et mortaises.
Ajouter à cela, il possède une forte rigidité qui lui évitera toutes formes de déformations dans le temps. Et son insensibilité face à la rouille et la corrosion vous permettrez de l'installer dans les endroits à forte salinité. De plus, le fait qu'il ne dispose que d'un seul vantail vous facilitera son entretien. Robuste et compact, cet équipement ne se laissera pas défoncer par des intrus malgré son gabarit. Sa serrure à un point intégrée empêchera aussi les inconnus de s'introduire chez vous facilement.
Côté design, notez qu'Emalu a tranché pour l'application d'un thermo-laquage certifié par le label QUALICOAT dans le but d'assurer la qualité des menuiseries à usage extérieur. Combiné à cela, un emballage par mousse et par film.
Pouvant être motorisé, ce cop-oxford-uni se marierait bien avec la motorisation ultra compacte walkykit de Nice. Ce système est très efficace grâce à son moteur irréversible et son bras courbé avec un anti-cisaillement. En plus de cela, elle offre un diagnostic automatique des anomalies ainsi qu'une auto apprentissage des fins de course durant l'ouverture et la fermeture de votre portillon. Facile à installer, le temps de pause de ce type d'accessoire est aussi réglable.
Mis à part cela, ce portillon alu peut bien aussi accueillir le modèle de visiophone MOTOSTAR 7 pouces qui dispose d'une platine de rue en acier inox brossé. Ajouter à cela, une fonction maître ou esclave ainsi qu'une boucle magnétique pour les malentendants et huit touches d'intercommunication.
Avec tous ces paramètres, c'est sûr que vous aurez un portillon capable de répondre à vos attentes avec perfection.
DE BONNES RAISONS DE COMMANDER UN PORTILLON ALUMINIUM SUR mistermenuiserie.com
En passant votre commande sur notre site, vous aurez l'occasion d'acquérir ce modèle de portillon aluminium à un prix suffisamment abordable avec une facilité de paiement en option.
Vous obtiendrez ainsi un kit portillon aluminium Oxford avec un vantail poussant universel conçus en aluminium avec une poignée intérieure ou extérieure et une serrure à un point équipé d'un cylindre européen et trois clés. Ajouter à cela, une battée, deux gonds réglables, un cache gond ainsi que quatre embouts de fermeture de montant.
En option vous pourriez aussi avoir le kit de motorisation Walkykit contenant un motoréducteur maître de 24 V, une logique de commande incorporée, un récepteur radio (433,92 MHz). Mais vous obtiendrez aussi une télécommande ON2E, un ensemble d'accessoires de visseries et une notice de montage.
L'interphone vidéo quant à lui sera composé d'un poste vidéo LIVIMn LCD 7 pouces, une platine de rue extérieure avec un indice de protection 54 et son alimentation.
Sur mistermenuiserie.com, vous ne pourriez qu'être satisfait de l'efficacité du produit.
Features
Hauteur (mm) : 1500 - 1600 - 1700 - 1800 Côté piliers
Largeur (mm) : 800 - 900 - 1000 - 1100 - 1200 - 1300 - 1400 - 1500
Montants verticaux : 70 x 70 mm
Traverses horizontales : 60 x 40 mm
Matériau : Aluminium
Couleur : BLANC RAL 9016 - GRIS ANTHRACITE RAL 7016 - BLEU RAL 5003 - BORDEAUX RAL 3005 - VERT RAL 6005 - NOIR RAL 9005
Finition remplissage : Plein
Forme : Droit
Poids : 25Kg à 40Kg

Recommended Products