 ABOUT US
A GROUP LABEL BRAND
HISTORICAL
Mister Gates Direct was launched in July 2016 and is part of Group Label. Within a few years, it became the expert in aluminium carpentry and its automation. Our site is based on the experience of its founding members with more than 10 years of experience in the aluminium industry. It offers hundreds of references and many products are available such as aluminium swing gates, pedestrian gates or bespoke aluminium fencing. Most of our products are available both in standard and bespoke sizes.
Group Label

, A FAST-GROWING COMPANY

Group Label clusters 8 websites.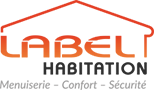 LabelHabitation

MotorisationPlus

TélécommandeOline

Radiateur Plus

CoffreFortPlus

Poêleàboismaison

MisterMenuiserie

MisterGateDirect
Each one is specialized in its industry. The group is ramping up very quickly and has established itself as a leader in each market : aluminium carpentry, comfort and security.

The head office is based in France, Saint Marcel (27 – Eure). The IT-team and marketing team are based in the 9th district of Paris.
Our
brands
At Mister Gates Direct, we only collaborate with the topest brands in their industry. We think of Came, EMALU, Aiphone, Nice and many others. We also developed our own automatism brand with Came, world leading domotic manufacturer.
Our
PRODUCTS
One of our missions is to offer the widest and most complete selection of products to our customers. For them to prepare themselves in the best way, we only offer high quality equipment on mistergatesdirect.com. Our range include aluminium gates with mixed infill, plain boarded, unequal double swing gate, aluminium fences, pedestrian gates. All these products are available in standard or bespoke size. We have extensive knowledge of automated gates and access controlled gates. At mistergatesdirect.com we look after the whole sale experience for our customer to fully rely on us. We are continuously adding carpentry products that match your needs for home and garden improvement.
Our
KEY FIGURES 400
products 30 000
references


15 000
visitors 40 000
DISPLAYED
PAGES
Direct
FACTORY
We offer Mister Gates Direct's gates and fencing direct from the factory – without any intermediary - via our specialized carrier. Made from the highest quality 100% recyclable aluminium, we're unbeatable on price. All our products are CE certified and comply with the latest quality and safety standards. All our gates, doors and fencing come with a 10-years manufacturers guarantee as standard.
Video -
VISIT OUR FACTORY
Customer
SATISFACTION
Over 90% of our customers said they would recommend Mister Gates Direct to their family and friends. We use an independent organisation to gather genuine feedback from real customers, you can check this out at VERIFIED REVIEWS and HOUZZ. View our customer Testimonials to see what some of our customers have to say.
VIRTUAL
TOUR IN OUR 1ST STORE
The group LABEL HABITAT and Mister Gates Direct are continuously working to improve the shopping experience for our valued customers, we want to help you with your search to find the perfect driveway, pedestrian gate or entrance door for your home. That's why in 2017 we opened more than 30 stores in France and even more are planned for 2018 across France & Europe !

We are happy to announce that later this year we will be opening our 1st UK store. Why not take a look below at our virtual tour for our store in Normandy?

Are you interested to join our company as our 1st UK Store Manager, just follow our link to CAREERS
Contact
DETAILS
MISTER GATES DIRECT / Label Habitat UK LTD, The Comet Building, Birmingham B26 3QJ, United Kingdom.
VAT registration n°: 246 0380 23.
Phone: 0121 286 12 12 | E-mail: [email protected]
GET IN TOUCH
WITH ONE OF OUR TEAM
Monday to Thursday: 8h30am - 5h30pm
Friday: 8h00am - 4h30pm
Customer Dpt.: 0121 286 12 12 SERVER
HOSTING
Alter Way
1 rue Royale
92210 Saint-Cloud
France

Mister Gates Direct is a brand of LABEL HABITAT registered no. 521 593 133