Aluminium adjustable Bespoke Fence SAMI
Description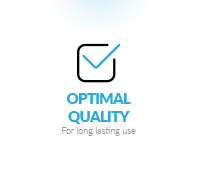 The EMALU products are both robust and lightweight for everyday use. Your fence will not warp, drop, bend or twist. The aluminium treatment and colour finish complies with the latest quality standards. Despite the fact your gate is out all year, it will not suffer from changing weather conditions.
The EMALU fences are made of 100% aluminium using high-grade and state-of-the-art materials. Your aluminium fence will not require any special surface treatment before or after installing. All EMALU products are very resistant to saline environments and will not crack overtime.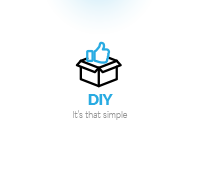 EMALU fences are provided with all the fixtures and fittings needed, you would not have thought that it would be that easy to install the fence. With help of our handy instruction manuals and videos you will find out how easy it is to install it yourself.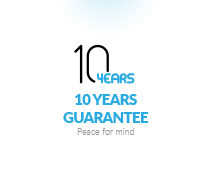 EMALU fences are specially treated against rust and corrosion complying with a seaside resistant heatproof lacquering. All our fences come with a 10-year guarantee. Our team remain at your entire disposal, also after you have purchased one of our products.
ALUMINIUM FENCE MADE TO MEASURE SAMI

The SAMI fence with vertical rails is a practical and elegant way to protect your home efficiently and simply. It fits perfectly with your EMALU gate. It is normal: it shares the same aluminium and the same quality of manufacture used in the construction of your gate for an ever more impressive result.
The SAMI fencing kit is pre-assembled using mortise and tenon joints. This brings total rigidity to the whole structure of your product. The aluminium has also benefited from various treatments against rust, corrosion and salinity. Convenient for long-term use, even in coastal regions!
What's more, you can select the colour of your choice from among the shades on offer, the same colours as your gate for a harmonious whole, or another colour of your choice.
THE STRONG POINTS OF YOUR ALUMINIUM MISTER GATES DIRECT FENCE

- Pre-assembled aluminium profiles with mortise and tenon joints.
- High rigidity, no deformation over time.
- Easy maintenance
- 100% recyclable aluminium.
- For screwing or sealing
- Horizontal louver blades
- Thermo-lacquering certified by the QUALICOAT Label, ensures you of a superior quality for joinery for exterior use.
- ISO 9001 : 2008 customer satisfaction guarantee
Product Downloads
Warranty
Warranty

16 years

Shipping
in

40

days
This product is guaranteed by the MISTER GATES DIRECT brand network for a period of 16 years subject to assembly and installation in accordance with the instructions for use and use under normal conditions
Features
Vertical uprights (Posts) : 70 x 40 mm
Cap dimensions : 70 x 40 x 8 mm
Horizontal rails : 60 x 28 mm
Fence lock : 100 x 70 x 13 mm
Material : Aluminium
Filling : Horizontal blades

Reviews
highly recommended

They have quality products at reasonable price . i love it

Great and Quality Material

They have reasonable price with quality product
Recommended Products
By law, every owner is entitled to put a garden fence on his or her property to prevent intrusion and to avoid any obstruction from the outside. It should be recognised that the installation of fence panels can effectively replace a mesh panel. Despite this, the design side should not be neglected. To obtain a model capable of fully meeting these two criteria, simply visit mistergatesdirect.com. There you will find a wide range of fences and gates with rigid panels.
WHY CHOOSE AN ALUMINIUM FENCE?

To begin with, you need to know that its view-breaking function allows an aluminium fence panel to increase the security of your property. Thus, an aluminium model will guarantee long-term protection for your yard and your home. Its lightness and thinner appearance than a PVC fence does not make an aluminium fence a less efficient product, even though both are metal products. In fact, it is more efficient than other types of fencing such as a plastic fence as well as a wooden or concrete fence. Indeed, an aluminium model is difficult to climb. Also note that the material is capable of resisting physical and thermal shocks. In addition, you will not need to maintain the fence at all times. Its impermeability allows it to resist rust and corrosion. Moisture and high temperatures will have no effect on the equipment. This is due to the treatments received by the material during the manufacture of the fence. In other words, the product will provide you with significant durability. Furthermore, you should know that an aluminium fence also avoids problems of obscuring from the outside. In other words, you will be protected from prying eyes.
Please note that aluminium is a metal product that can be adapted to any style you want. Add to this, you will have the possibility of adding certain accessories to your view breeze. This way, you will have a wide choice on the design that suits you while taking into account the decorative advantages after your garden design. Note that a rigid aluminium fence can also be used to add a dark contrast to a swimming pool area.
You should also know that the purchase of this type of panel fence will increase the market value of your property should you decide to do so in the future.
OPT FOR QUALITY WITH A SAMI ALUMINIUM FENCE

First of all, it must be admitted that the SAMI fence is one of the ranges that combine solidity and discretion at the same time. With its vertical rails, this product will guarantee you an interesting elegance and practicality. Thus, it will have no difficulty in integrating with gates and doors. In order to ensure the rigidity of the structure, the engineers opted for a mortise and tenon assembly. For the fixing, you will have the choice between sealing or the use of a visor. The important thing is that the posts and the plates are perfectly solid as well as each post. In addition to the anti-rust and anti-corrosion treatment, this kit has also received an anti-salt treatment which allows it to adapt to a coastal area for many years without experiencing the slightest twisting.
As far as design is concerned, we can mention first of all the fact that you will have a wide choice of colours for your fence. Indeed, you can choose the same colour as your aluminium gate as well as the wicket gate if you prefer. In addition, you will benefit from an installation with a filling with horizontal composite louvered slats and highly resistant vertical posts (aluminium posts), not forgetting the horizontal cross-pieces. Also take into account the fact that the powder-coated finish certified by the Qualicoat label allows this fence to be better adapted to external joinery. Don't forget that this product perfectly meets the ISO 9001 customer satisfaction guarantee. With this model, you are sure to add a touch of modernity and elegance to your domain.
Apart from that, the sealing of this installation should not take you much time even if you have to make an exterior fit-out. However, you could always rely on a professional if you feel it is more appropriate. It must be admitted that its lightness only makes things easier.
RELY ON MISTERGATESDIRECT.COM TO ORDER YOUR FENCE

By visiting mistergatesdirect.com, you'll get this solid, high-performance aluminium fence at a reasonable price. You could also take advantage of the promotional price at every fence sale to save even more. In addition, you could order a custom-made resistant model if the standard dimensions don't suit your needs, not to mention the aesthetics. All you have to do is determine the measurements of your space to protect your home and garden. Please note that heights are the most important when choosing outdoor fencing. The delivery of your protective fence with the technical data sheet will be made quickly after the validation of the order. This means that you will not have to wait long to receive the equipment.
Moreover, you will have equipment with several years of guarantee. It will then be possible for you to request after-sales service should you deem it necessary. In addition, you can always ask our customer service if you need any further information. You should also know that we offer a fencing service if you need it. Finally, don't hesitate to ask for a free quote before choosing between the protective fences that will be offered to you.