Aluminium Bespoke Fence ORLEANS
Description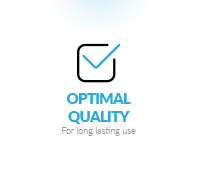 The EMALU products are both robust and lightweight for everyday use. Your fence will not warp, drop, bend or twist. The aluminium treatment and colour finish complies with the latest quality standards. Despite the fact your gate is out all year, it will not suffer from changing weather conditions.
The EMALU fences are made of 100% aluminium using high-grade and state-of-the-art materials. Your aluminium fence will not require any special surface treatment before or after installing. All EMALU products are very resistant to saline environments and will not crack overtime.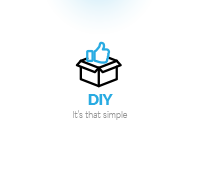 EMALU fences are provided with all the fixtures and fittings needed, you would not have thought that it would be that easy to install the fence. With help of our handy instruction manuals and videos you will find out how easy it is to install it yourself.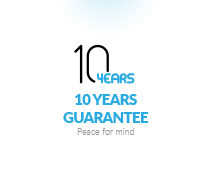 EMALU fences are specially treated against rust and corrosion complying with a seaside resistant heatproof lacquering. All our fences come with a 10-year guarantee. Our team remain at your entire disposal, also after you have purchased one of our products.
THE ADVANTAGES OF ORLEANS CUSTOMISED FENCING :

- Aluminium profiles pre-assembled by tenons and mortises.
- High rigidity, no deformation over time.
- Simple maintenance, a sponge bath is all you need!
- 100% recyclable aluminium.
- To be screwed or sealed
- Can be cut in height and width.
- Horizontal thin blades
- Thermo-lacquering certified by the QUALICOAT Label, ensures you of a superior quality for joinery for exterior use.
- Chrome-free lacquer.
- ISO 9001 : 2008 customer satisfaction guarantee
WHY CHOOSE AN ORLEANS FENCE :

Aesthetically pleasing, the aluminium work on this fence is enhanced by a special treatment of the material to ensure that it remains perfectly intact as time goes by. It is resistant to rust, corrosion but also to salinity. Ideal for coastal areas!
The ORLEANS fencing kit is pre-assembled using mortise and tenon joints to provide greater rigidity, strength and flexibility, thus avoiding deformation over time. It is also very resistant to the most difficult weather conditions.
In addition, you can choose the colour of your choice from our various shades available.
Product Downloads
Warranty
Warranty

16 years

Shipping
in

40

days
This product is guaranteed by the MISTER GATES DIRECT brand network for a period of 16 years subject to assembly and installation in accordance with the instructions for use and use under normal conditions
Features
Vertical uprights (Posts) : 70 x 40 mm
Cap dimensions : 70 x 40 x 8 mm
Horizontal rails : 60 x 28 mm
Fence lock : 100 x 70 x 13 mm
Material : Aluminium
Filling : Horizontal blades

Reviews
love it

It was easy to install. i love this material with my favorite colour

Safe and reliable

Fence quality is great and fits very well our gate.
Recommended Products
A garden fence is a must to preserve privacy and at the same time increase the security of the house. Unfortunately, it is available in different models, which makes the choice very difficult. However, to better guide you, Mister Gates Direct is a site dedicated to joinery which offers a wide range of fences of excellent manufacturing quality and from major brands. All you have to do is browse the site to find the one that meets your requirements.
HOW TO CHOOSE YOUR GARDEN FENCE?

In combination with gates and gates, the garden fence is an infallible protective barrier and above all, it provides a barrier to protect against prying eyes and attempted break-ins. It then filters access to the property by preventing intruders from entering the house. But it also prevents pets from escaping from the four walls. To do this, it must combine solidity and aesthetics. Not only does it have a decorative function in garden design. Above all, it offers a significant level of security for your property.
In terms of choice, fences come in a variety of models and finishes. First of all, there are plant fences, which include types of fencing such as artificial hedges, privacy screens and other plants. Then, there are the fence panels, which exist in several styles: rigid mesh panels, welded mesh, welded panels, mesh panels, etc. And for this purpose, there are fences in the form of metal and flexible wire mesh. This fencing system is the ideal choice for creating enclosures and preventing wild animals from entering the property. On the other hand, the installation of rigid wire mesh is highly recommended to increase the security level of your space. This is because, thanks to its rigidity, it is much more resistant than the flexible mesh model. As far as design is concerned, there are different types of netting available in different colours. You have the white mesh for more clarity and the black mesh for more elegance.
WHICH FENCE MODEL IS BEST FOR INCREASED SECURITY?

If security is what matters most to you, opt for a protective fence, i.e. palisades and fences made from exceptional materials (aluminium, concrete, metal, composite, etc.). Aluminium fencing is the must have in terms of protection. Not only does it have anti-corrosion properties, but it is also capable of withstanding even the most violent blows. Better still, it needs no maintenance and breathes durability. It is the best solution to protect against the risks of intrusion and burglary. But that's not all, it is a material that allows a wide choice of colours. It will bring originality and modernity to your exterior design. In this sense, wrought iron models, concrete fencing, rigid panels or even aluminium claustra are also to be preferred to make your home and garden much safer. Finally, electric fencing is the flagship option to put your home under high protection.
On the other hand, if you prefer simplicity and authenticity, wood is a good alternative. Wooden fences are appreciated for their decorative and noble aspects. They will bring a certain cachet to your home.
WHICH FENCE TO PROTECT YOUR PRIVACY?

If your selection criterion is based on privacy, the choice is still very wide. Since security is no longer a priority, you can start with simple and affordable materials. For this, you can choose between plastic, natural wood, privacy and garden fencing. The good news is that they are easy to erect and are cheaper to buy. You can do the installation yourself without the help of a professional. As a rule, the installation of a wooden garden fence is limited to the demarcation of the plot, fixing the fence post and fence posts and finishing work. It is a simple operation provided you have some DIY skills. PVC fencing is also a good choice. It is a material that stands out for its robustness and natural design. The same goes for bamboo fencing, which is a sure value to protect your privacy and bring a refined touch to your outdoor arrangements. Bamboo is renowned for its striking appearance and its resistance to any challenge.
As you can see, if you want to replace your existing fence with a new model, simply browse the Mister gates Direct website. It guarantees reliable and durable joinery.