Aluminium garden gate ARAL
Description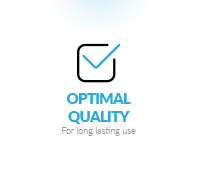 The EMALU products are both robust and lightweight for everyday use by all members of your family. Your EMALU gate will not warp, drop, bend or twist. The colour finishing will not crack overtime.
The EMALU gates are made of 100% aluminium using high-grade and state-of-the-art material. They do not require any special surface treatment before or after installing. They are resistant to the most extreme weather conditions.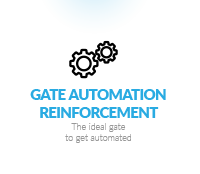 Your EMALU gate is designed from the beginning to accommodate automatic gate opener. A reinforced profile spanning the width allows for an easy and fast installation of an automation kit for a daily comfort.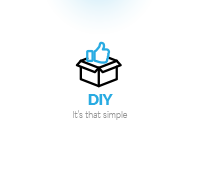 EMALU gates are provided with all the fixtures and fittings needed, you would not have thought that it would be that easy to install the gate. With help of our instruction manuals and videos you will find out how easy it is to install the gate yourself.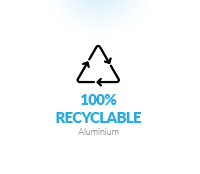 EMALU stands for sustainability, committed to an eco-friendly environment. All our gates are made of 100% recyclable aluminium, one of the most environmentally friendly processes across the metals industry and can be endlessly recycled while keeping its distinctive properties.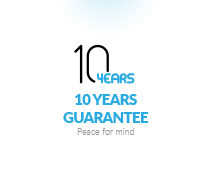 EMALU gates and fences are specially treated against rust and corrosion complying with a seaside resistant heatproof lacquering product certificate on QUALICOAT and QUALIMARINE. All EMALU products come with a standard 10 year manufacturer guarantee.
FEATURES OF YOUR PEDESTRIAN GATE:
- Aluminium profiles assembled by tenons and mortises
- Reinforced 6mm profile to support gate automation
- Plain boarded, vertical slats
- Available colours: WHITE RAL 9016 - ANTHRACITE GREY RAL 7016
- Extremely stable, will not warp, drop, bend or twist overtime
- Suitable for highly saline environments
- Seaside resistant heatproof lacquering product certification scheme
- 100 % recyclable aluminium, resistant to corrosion and rust
- Easy maintenance, we say ZERO maintenance
- Different accessories included
YOUR PEDESTRIAN GATE IS SUPPLIED WITH:
- 1 Aluminium leaf with universal opening (left or right upon your needs)
- 1 Door handle (interior / exterior)
- 1 integrated single point key lock (European standard) + 3 keys
- 1 Reinforced profile to support electric gate opener
- 2 Adjustable hinges with aluminium quality cover
- 4 End caps
- 10 manufacturer guarantee
Do you want your pedestrian gate automated?
Our team of experts has selected for you one of the best automatic gate driver systems available on the market, the NICE WALKYKIT, easy control & access.
- EN approved and complies with Gate Safe Aware Security standards
- Includes an automatic obstacle detection feature
- Safe irreversible motor and anti-shear arm
- Self learning mode and closing limit positions
- Automatic fault diagnosis
- Programming of pause time
- To ensure safety of user, deceleration on opening and closing
- Quick installation
- Easy to program with one single button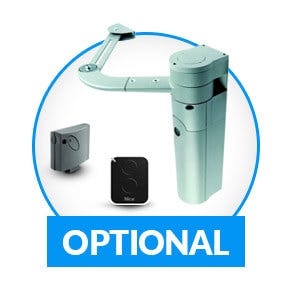 YOUR GATE AUTOMATION WILL INCLUDE:
- NICE WALKY KIT low voltage electric gate opener
- Irreversible electromechanical gear motor 24 V.A.C.
- Incorporated control unit and receiver
- Transmitter 433.92 MHz
- 1 Gate remote NICE ON2E
- Installation and instruction manual
WATCH HOW TO INSTALL YOUR GARDEN GATE !
Product Downloads
Warranty
Warranty

16 years

Shipping
in

42

days
This product is guaranteed by the EMALU brand network for a period of 16 years subject to assembly and installation in accordance with the instructions for use and use under normal conditions
Features
- Material: 100% recyclable aluminium
- Vertical profile size (mm): 100 x 54 mm
- Horizontal profile size (mm): 90 x 36 mm
- Available standard height (in mm): 1600 - 1700 - 1800 aside pillars
- Available in standard width (in mm): 800 - 900 - 1000 - 1100 - 1200 - 1300 - 1400 - 1500
- Different standard and bespoke RAL colours available
- Finishing: Mixed infill
- Style: curved top
- Weight of product: 31 - 64 Kg
- Manufacturer guarantee: 10 years
Recommended Products
At present, a house must be equipped with four inseparable and inescapable elements: the front door, the garage door, the gate and the wicket door. Are you planning an outdoor project and thinking of equipping your enclosure with a wicket door? You have made an excellent choice. Aesthetic and practical, a wicket door provides quick and easy access to the property. This device brings comfort of use in addition to extra security. In short, it is an element that connects the inside and the outside. Find on Mister Gates Direct our selection of cheap wicket doors, on a large choice of brands and references, available in shop or delivered directly to your home.
WHAT IS A WICKET DOOR REALLY FOR?

For your information, a wicket door is an essential element designed for pedestrians to quickly access the property. In fact, it avoids having to open the gate completely when entering or exiting the property on foot. Often installed near the gate, this device leads visitors directly to the front door. In addition to its aesthetic role, which adds value to the house, a wicket gate also provides optimum security at the entrance to the courtyard or garden when a garden fence has been integrated. Please note that all gates are swing gates and are usually opened manually. Thanks to the development of technology, some of them can be motorised. As far as the manually-operated gate is concerned, this type of gate is often opened from the side as it consists of a leaf with a handle. As for the motorised swing door, since some doors can be fitted with a remote-coupled motorisation system, it is quite possible to remotely control the opening and closing of the latter using a remote control, or via a control box. This offers a high level of user comfort.
HOW TO CHOOSE THE RIGHT GATE?

In order to determine which model is best suited to your needs, some important criteria should be taken into account. These are the model and shape of your future gate, its size and the material from which it is made. As far as the model is concerned, there are four different types of filling for a wicket door. The first type is the solid type, which provides privacy if you want to protect the interior from outside view while at the same time providing optimum security. On the other hand, if you want to leave a moderate view of the outside while allowing some light to pass through, there is nothing to prevent you from choosing a semi-full or low solid model. Finally, if you like to let light flood in to the interior of your property for a good view of the outside, you can choose the wicket door.
As for the shape, we can distinguish the straight gate which is the most common one giving a modern and pure line, the rounded gate which seems very design, and the gendarme hat gate with horizontal or vertical slats, the most aesthetic and traditional one. For dimensions, please note that a wicket door will have to be installed on two pillars mounted on a foundation. The general heights of a wicket door will vary from 100 to 200 cm with a standard width of 100 cm. If the dimensions of your future gate are not the same as those of the standard gate, it is best to choose a custom-made gate. There are two choices for the opening direction, either to the left or to the right.
Different materials are available for a wicket door. There are different materials for a wicket door: wooden, wrought iron, pvc and aluminium. However, the aluminium gate is undoubtedly an excellent alternative. Here are the strong points: firstly, aluminium is a renewable material that is 100% recyclable. Even when recycled, this material also retains its resistance to weathering, corrosion and attempted break-ins and is also vulnerable to rust and impact. Secondly, aluminium requires no maintenance. In fact, to make it shine like dantan, all you have to do is give it a sponge bath with soapy water. No need for autoclave treatment or specific treatment such as for wooden joinery. Thirdly, being 100 recyclable, this incombustible material does not give off any harmful vapours. What's more, this joinery is adaptable and can be personalised ad infinitum. As a result, it is available in different colours such as anthracite grey, white and grey, etc. Whether you are building new or renovating, this material is much more suitable for any configuration. It is perfect for waterproofing and excellent thermal and sound insulation, thanks to a thermal break system.
LET YOURSELF BE TEMPTED BY THE JOINERY OFFERED ON MISTER GATES DIRECT

You have a garden design project and are thinking of equipping the outside of your home with a gate and wicket door? Then don't turn left and right any more. Mister Gates Direct is there to satisfy you. Whether you are looking for an aluminium wicket gate (aluminium swing gates or automatic gates), an aluminium gate in grey colour or in mm white (swing gate or sliding gate), a view breeze, a garden fence, a garden gate, a sectional garage door, a hedge (natural or composite) totally concealing, fences such as a wire mesh fence, garage doors (sectional garage doors), sectional doors, you are sure to find the equipment best suited to your needs in our online shop. Also receive a free quote for all your construction, fitting and installation work.