Aluminium double swing driveway gates PHILIPPINES
Description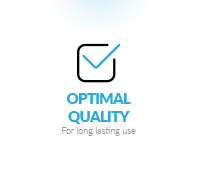 The products are both robust and lightweight for everyday use. Your gate will not warp, drop, bend or twist. The aluminium treatment and colour finish complies with the latest quality standards. Despite the fact your gate is out all year, it will not suffer from changing weather conditions.
Our gates are made of 100% aluminium using high-grade and state-of-the-art materials. Your aluminium driveway or garden gate will not require any special surface treatment before or after installing. All our productds are very resistant to saline environments and will not crack overtime.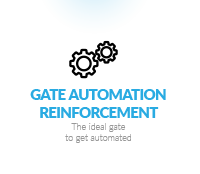 Your gate is designed from the beginning to accommodate a gate automation. A prefabricated reinforced profile spanning the width will make it much easier to install an electric opener for your driveway or garden gate. At Mister Gates Direct we look for innovative solutions with the objectif to improve your daily comfort.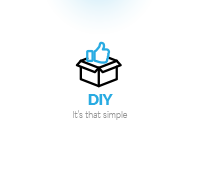 Our gates are provided with all the fixtures and fittings needed, you would not have thought that it would be that easy to install the gate. With help of our handy instruction manuals and videos you will find out how easy it is to install the driveway and / or pedestrian gate yourself.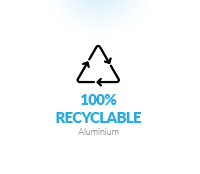 Mister Gates Direct stands for sustainability. All our gates are made of 100% recyclable aluminium and are reusable in an eco-friendly environment. For the cleaning, no need of aggressive detergents, just wash with a warm soapy water and a sponge, rinsing with clear water.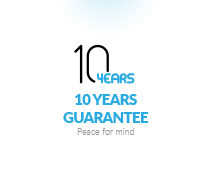 Our gates are specially treated against rust and corrosion complying with a seaside resistant heatproof lacquering. All our aluminium gates come with a 16-year guarantee. Our team remain at your entire disposal, also after you have purchased one of our products.
Product specifications of your dual swing gate:
- 100 % recyclable aluminium, resistant to corrosion and rust
- Extremely stable, will not warp, drop, bend or twist overtime
- Suitable for highly saline environments
- Available in several standard and bespoke colours
- Allows optimised finishes with a no-chrome lacquer of 80 microns
- Seaside resistant heatproof lacquering product certification scheme
- Reinforced 6mm profile to support gate automation
- Easy maintenance, we say ZERO maintenance
- Wash with warm soapy water and a sponge, rinsing with clear water.
- 10 year manufacturer guarantee
Delivery of your EMALU dual swing gate will contain:
- 2 Aluminium leaves builds of mortise and tenon joints
- 1 door handle (internal / external view)
- 1 Central close stop for the leaves
- 2 In-screed reception stops
- 1 Integrated single-point locking with 3 keys (European standard)
- 1 Reinforced panel to support gate automation
- 2 Adjustable hinges and 2 cover hinges
- 8 Profile cover stops
- For a maximum safety during transport, all our products are packed in foam and shrink wrapped
Dual swing gate automation Motostar Eclistar:
- Easy mounting with help of 1 cable to 3 devices
- Adjustable opening and closing time
- Automatic setting of radio frequency for the transmission
- Back-up battery compatible (optional)
- Self learning system end of range opening and closing. THE KIT INCLUDES:
- 2 ECLISTAR articulated arm motors
- 1 CLICKSTAR remote control (433.92 Mhz)
- 1 pair of INFRASTAR photocells (10 m reach)
- 1 LUMISTAR flashing light (includes a wall fixing support)
- 1 Installation and user manual
WATCH HOW TO INSTALL YOUR DUAL SWING GATE !
HAVE YOUR GATE DELIVERED DIRECTLY AT YOUR DOOR ! Product Downloads
Warranty
Warranty

16 years

Shipping
in

42

days
This product is guaranteed by the MISTER GATES DIRECT brand network for a period of 16 years subject to assembly and installation in accordance with the instructions for use and use under normal conditions
Features
- Material: 100% recyclable aluminium
- Vertical profile size (mm): 100 x 54 mm
- Horizontal profile size (mm): 90 x 36 mm
- Available standard height (in mm): 1600 - 1700 - 1800 aside pillars
- Available in standard width (in mm): 3000 - 3250 - 3500 - 3750 - 4000 - 4250 - 4500 - 4750 - 5000
- Different standard and bespoke RAL colours available
- Finishing: Mixed infill
- Style: Double arch top
- Weight of product (Kg): 66 - 120
- Manufacturer guarantee: 16 years
Reviews
awesome and fabulous material

I love the design and material. It was easy to understand and easy to install.love it

will buy again

It was a very good purchase.
Recommended Products
Presence of oxidation, rust or the gate simply corrodes and degrades little by little. Generally, these signs indicate that a renovation or replacement of your gate should be considered. If you are one of these great swing gate enthusiasts, our MisterGatesDirect online shop will be able to offer you the best models. When you visit our shop, you are bound to find the rare pearl. By the way, a small glimpse of EMALU's aluminium 2-leaf Philippines swing gate will undoubtedly arouse your interest.
THE SWING GATE, THE CLASSIC MODEL THAT EVERYONE AGREES ON
Also known as a French-style gate or double-leafed openings, the swing gate remains the most suitable solution for all entrances with large openings. For years now, this model has proven its reliability and practicality. Versatile, swing gates have the clear advantage of adapting to all types of terrain. From the most spacious to the least spacious, as well as in areas with difficult access or slopes, and even where the installation of sliding gates is not possible. With the particularity of being equipped with two leaves, the swing gate retains the aesthetics of a traditional French-style opening. In fact, very often combined with the wicket gate, it offers a charming addition to a home. Apparently, a swing gate comes in a number of models, styles and colours. Whether opening inwards or outwards, the double-leaf gate always adds character to the facade of the house. Although it advocates an unmistakable classical style, the swing gate will also modernize an entrance and the fences, making them more timeless and in tune with the times. What's more, this joinery is adaptable to different types of constructions.
DOUBLE SWING GATE: HOW TO CHOOSE IT PROPERLY?
You don't choose a gate at random. In fact, when choosing a two-leaf gate, it is important to be well informed and to take into account certain parameters so as not to make a mistake. As the first rampart of the house against intruders, the gate must above all be solid and resistant. Known for their sturdiness, longevity, solidity and resistance over time, aluminium gates are certainly a wise choice. In order to blend in perfectly with any interior decor, the aesthetic style of the gate is also an extremely important parameter. Whether it is an open, semi-open, solid, with vertical or horizontal slats, everyone will take into account the style that suits them as well as the type of opening that meets their needs, in particular, swinging or sliding. In addition to the level of security, shapes and aesthetics, the choice of colours is one of the technical dimensions to be taken into account. Here, you have a wide range of colours to choose from, as the swinging gate is made of aluminium and is available in a multitude of colours.
ALUMINIUM, A MATERIAL FOR ALL NEEDS AND DESIRES
It is not without reason that aluminium has become one of the preferred materials of countless carpenters. First and foremost, this material is renowned for its high energy efficiency. After all, a gate made of aluminium provides very good thermal and sound insulation. With its incredible mechanical strength and solidity, this material also ages very well over time. Rest assured, aluminium does not rust or corrode. Very malleable and light, an aluminium gate is a very good choice, as it offers a wide variety of shapes and colours. Indeed, this type of material comes in a multitude of colours. In other words, aluminium gate models seduce without limits, with infinite shapes, opening styles and colours. In addition, the individual design and ease of maintenance are appreciated by all. We can't stress enough that aluminium profile gates do not warp. This type of opening is often manufactured by welding or mechanical mortise and tenon assembly. It can therefore tolerate long lengths and can be perfectly motorised by all types of automations. You have a wide choice of cylinder, articulated arm, underground, etc. motorisations. Entirely recyclable, the aluminium gate fits perfectly into the programme of sustainable development and respect for the environment.
THE EMALU PHILIPPINES 2-WINGS ALUMINIUM GATE, THE MODEL YOU NEED
Looking for the perfect double-leaf gate? Our top-of-the-range models include the aluminium swing gate Philippines from Emalu. With a modern design, this modern Philippines gate will sit in your outdoor area with great style and will embellish the facade of your home. The design of this aluminium swing gate model perfectly meets the aesthetic and technical requirements of a traditional or contemporary style house. Its aluminium composition gives it strength, solidity and increased resistance to weather, corrosion and rust. Indeed, this Philippines model can be perfectly installed in regions with high salinity. Being mainly assembled using mortise and tenon joints, you can be sure that it will not warp over time. And don't forget that maintenance is really minimal. Above all, you should know that the thermo-lacquering of all our aluminium gates is certified by the best QUALICOAT label. With this model, you will have a unique gate, with perhaps a simple and elegant style, but which will surely sublimate your entrance. A wide choice of colours is available, anthracite grey, burgundy, white and ral grey, etc. What's more, it is 100% French-made. As a reminder, MisterGatesDirect.com is the address to remember when buying this designer aluminium double-leaf gate from Philippines signed Emalu. Also, in our shop, we make it a point of honour to offer you services and products that meet your expectations. And even the prices we display are up to all budgets. A factory direct price! Rest assured, your made-to-measure aluminium gate will be delivered to your home in the shortest possible time.