Aluminium Bespoke Fence NAPLES
Description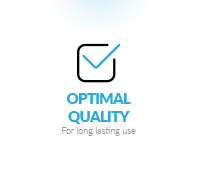 The EMALU products are both robust and lightweight for everyday use. Your fence will not warp, drop, bend or twist. The aluminium treatment and colour finish complies with the latest quality standards. Despite the fact your gate is out all year, it will not suffer from changing weather conditions.
The EMALU fences are made of 100% aluminium using high-grade and state-of-the-art materials. Your aluminium fence will not require any special surface treatment before or after installing. All EMALU products are very resistant to saline environments and will not crack overtime.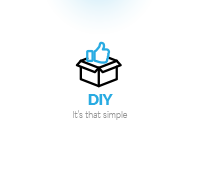 EMALU fences are provided with all the fixtures and fittings needed, you would not have thought that it would be that easy to install the fence. With help of our handy instruction manuals and videos you will find out how easy it is to install it yourself.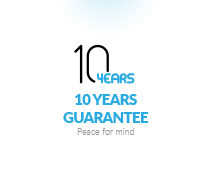 EMALU fences are specially treated against rust and corrosion complying with a seaside resistant heatproof lacquering. All our fences come with a 10-year guarantee. Our team remain at your entire disposal, also after you have purchased one of our products.
ALUMINIUM FENCE MADE TO MEASURE NAPLES

The NAPLES fence with sheet metal is the perfect companion for your aluminium gate. Benefiting from the same manufacturing quality, the same maniacal care taken by the manufacturer during production, the same characteristics allow your fence to be a complete and top-of-the-range product.
The NAPLES fence kit benefits from pre-assembly using mortise and tenon joints, a real plus that gives your fence kit exceptional rigidity and solidity. It does not undergo any deformation over time and is immediately positioned as a product designed to accompany you throughout your life.
In addition, you can select the colour of your choice from the 2 available and dress up your entrance, in addition to securing it.
THE STRONG POINTS OF YOUR ALUMINIUM MISTER GATES DIRECT FENCE

- Pre-assembled aluminium profiles with mortise and tenon joints.
- High rigidity, no deformation over time.
- Easy maintenance
- 100% recyclable aluminium.
- For screwing or sealing
- Can be cut in height and width.
- Thermo-lacquering certified by the QUALICOAT Label, ensures you of a superior quality for joinery for exterior use.
- ISO 9001 : 2008 customer satisfaction guarantee.
Product Downloads
Warranty
Warranty

16 years

Shipping
in

40

days
This product is guaranteed by the MISTER GATES DIRECT brand network for a period of 16 years subject to assembly and installation in accordance with the instructions for use and use under normal conditions
Features
Vertical uprights (Posts) : 70 x 40 mm
Cap dimensions70 x 40 x 8 mm
Horizontal rails : 60 x 28 mm
Fence lock : 100 x 70 x 13 mm
Material : Aluminium

Recommended Products
A fence is primarily used to delimit a property and protect it from intruders. But the fence can also give character to the habitat it equips. At Mistergatesdirect, we offer a whole range of aluminium fences for low walls. These fences are perfectly capable of embellishing your home with their unparalleled aesthetics. Discover our Naples aluminium fence, a very high quality fence.
HOW TO CHOOSE THE RIGHT FENCE?
The fences offered on the market are currently very varied. There are all kinds of fences depending on the nature of their material, their size and their style. To help you make your choice, here is some advice.
First of all, when choosing the type of material for your fence, you must not lose sight of the fact that a fence is a piece of equipment that can be installed outdoors. Thus, it is exposed to all types of weather such as rain and sea winds. This is why you should opt for fences made of materials that are resistant to these various external aggressions. This is the case with steel fences, PVC fences and, above all, aluminium fences.
When choosing the style of your fence, you should of course take your taste into account, but not only that. Don't forget to take into account the style of your house (classic, modern or contemporary) so that everything fits together perfectly. Above all, the choice of style for your fence should be made in accordance with the town planning regulations in force in your municipality of residence. Indeed, each municipality lays down the rules on the appearance and height of fences for buildings built on their territory. Please refer to these rules before choosing your fences so that they comply with the town planning regulations in force in your municipality.
THE NAPLES ALUMINIUM FENCE FROM MISTERGATESDIRECT
Are you looking for a fence that is both sturdy and aesthetically pleasing, yet flexible? We suggest you opt for this Naples aluminium fence available at Mistergatesdirect. Specialising in aluminium joinery, our brand offers top quality products with excellent value for money. This is also the case for our Naples aluminium fence model. Sold ready to install, this fence is easily installed by screwing or sealing on your low wall. Made in France, it is designed to last and to give your home a distinctive look.
This Naples fence is part of our complete range of aluminium fences for low walls. For each of these fences, we offer you the possibility of customising its size, fixing method, colour and even its finish.
Invest in a sure value, invest in the Naples aluminium fence from Mistergatesdirect, a top-of-the-range product.