Aluminium Bespoke Fence SPARTA
Description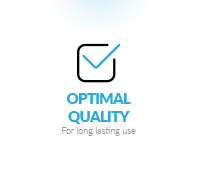 The EMALU products are both robust and lightweight for everyday use. Your fence will not warp, drop, bend or twist. The aluminium treatment and colour finish complies with the latest quality standards. Despite the fact your gate is out all year, it will not suffer from changing weather conditions.
The EMALU fences are made of 100% aluminium using high-grade and state-of-the-art materials. Your aluminium fence will not require any special surface treatment before or after installing. All EMALU products are very resistant to saline environments and will not crack overtime.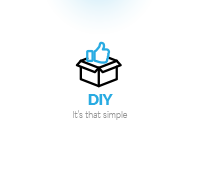 EMALU fences are provided with all the fixtures and fittings needed, you would not have thought that it would be that easy to install the fence. With help of our handy instruction manuals and videos you will find out how easy it is to install it yourself.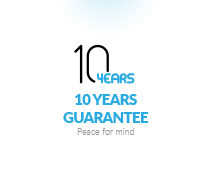 EMALU fences are specially treated against rust and corrosion complying with a seaside resistant heatproof lacquering. All our fences come with a 10-year guarantee. Our team remain at your entire disposal, also after you have purchased one of our products.
CUSTOM-MADE ALUMINIUM FENCE SPARTA

The SPARTA fence with vertical rails is the ideal complement to your MisterGatesDirect protection. They benefit from an unequalled rigidity and robustness for the security of your home.
Of course, it benefits from everything that makes your MisterGatesDirect gate so strong, namely know-how and experience in aluminium that has never been seen before. MisterMenuiserie craftsmen work on their favourite material to give it a perfectly rigid structure.
The SPARTA fencing kit is pre-assembled using tenons and mortises to provide greater rigidity, strength and flexibility, thus avoiding deformation over time. It is also very resistant to the most difficult weather conditions.
In addition, you can select the colour of your choice from the 2 available and dress your entrance, in addition to securing it.
THE STRONG POINTS OF YOUR ALUMINIUM MISTER GATES DIRECT FENCE

- Pre-assembled aluminium profiles with mortise and tenon joints.
- High rigidity, no deformation over time.
- Easy maintenance
- 100% recyclable aluminium.
- For screwing or sealing
- Wide vertical blades
- Thermo-lacquering certified by the QUALICOAT Label, ensures you of a superior quality for joinery for exterior use.
- ISO 9001 : 2008 customer satisfaction guarantee
Product Downloads
Warranty
Warranty

16 years

Shipping
in

40

days
This product is guaranteed by the MISTER GATES DIRECT brand network for a period of 16 years subject to assembly and installation in accordance with the instructions for use and use under normal conditions
Features
Vertical uprights (Posts) : 70 x 40 mm
Cap dimensions : 70 x 40 x 8 mm
Horizontal rails : 60 x 28 mm
Fence lock : 100 x 70 x 13 mm
Material : Aluminium
Filling : Horizontal blades

Recommended Products
On mistergatesdirect.com, you are at the right address to find reliable locking systems and fences for your property. To protect and delimit your property, fencing is essential. By consulting our online catalogue, you can find different models of aluminium fences and gates, including the SPARTA aluminium fence, a modular solid model with wide vertical slats, designed by the MisterGatesDirect brand.
THE ADVANTAGES OF A GOOD FENCE

Every owner has the right to fence off his land. A priori, nothing obliges him to put a fence or a hedge or even a view-break around his property. However, this represents a significant investment in terms of security and taxation. In fact, owning a property will allow you to benefit from lower monthly payments on your car insurance.
First of all, the installation of a fence meets the objectives of security and delimitation of the property and the garden. It avoids the need to face the neighbours, because fencing is synonymous with concealment and is also an excellent way to protect against break-ins. This is all the more useful if you have young children. They will be able to run around and enjoy the greenery in complete safety. Animals coming from outside will also not be able to enter your property to attack your pets or your vegetable garden.
All you need to do is choose the right material for your fence, as it is important to make sure it is aesthetically pleasing and durable. There is a wooden fence, an element considered resistant because wood has an imposing shape. However, wood is sensitive to the weather and requires regular maintenance. You can also opt for wire fences. They are also resistant. Moreover, wire mesh fencing is easy to install as it is available in rolls or in mesh panels. To make your home even safer, you can opt for welded wire mesh or rigid mesh panels. The only thing to be aware of is that wire mesh rust easily. You should therefore maintain it regularly. As for the pvc fencing, it requires no maintenance. It is also inexpensive. Except that pvc fencing or palisade is not very strong. But if you want a fence that is both durable and attractive, consider an aluminium fence. The material is resistant to corrosion. It is therefore suitable for outdoor installations such as protective fencing.
Having a fenced house also preserves your privacy while avoiding some of the inconveniences of everyday life. Now you can sunbathe in peace and quiet while remaining out of sight of neighbours or passers-by on the street. In this respect, you should opt for fences, which protect you from prying eyes.
MISTERGATESDIRECT, THE REFERENCE BRAND FOR YOUR ALUMINIUM FENCE

If you want to erect a new fence or replace an old one, choose aluminium fencing. Indeed, this material represents a good compromise for those who want a modern, design and resistant device. MisterGatesDirect is a brand specialised in aluminium joinery. Entirely made of this preferred material, MisterGatesDirect products combine all the advantages of this material: lightness, robustness, resistance to rust and corrosion, etc.
Whether for gates and gates, entrance doors, aluminium fencing, each MisterGatesDirect model can be fully modular according to the dimensions of your entrance, but also according to your tastes. In addition, our products are Qualicoat certified to testify to their resistance to external aggressions. To help you have a clear idea of the budget allocated to the fencing of your home and garden, Mister Gates Direct offers you a personalised fencing estimate. And don't worry, it's a free quote. We also provide you with a complete and detailed technical data sheet to help you easily find the garden fence, the breezeway, the claustra that meets your expectations.
On mistergatesdirect.com, you will also find a wide range of quality aluminium joinery such as aluminium fencing, aluminium gates, swinging or sliding gates, aluminium claustra and aluminium posts. We offer you a wide choice of aluminium joinery, as we have different types of fence, canisse, fence panel, fence posts, stakes, and this at discount prices. That's not all, MisterGatesDirect offers not only outdoor or sight-break fences, railings or fences, but also shutters, stakes, welded panels, sealing products, rigid posts, torsional posts, etc.
MORE DETAILS ABOUT SPARTA, OUR ALUMINIUM FENCING MODEL

On this page, MisterGatesDirect presents SPARTA, an aluminium fence model. It is specially designed to provide great protection for your home. Its wide vertical slats and satisfactory heights will effectively protect the privacy of your home. The installation of fences is also easy, and can be screwed to a wall or low wall.
The SPARTA aluminium fence will elegantly delimit your property. Its meticulous design makes it a decorative item for your space such as your garden and yard. Made from 100% recyclable aluminium, SPARTA fencing is a durable product that will resist shocks and deformation for many years. In addition, the aluminium can also be painted in a variety of colours such as anthracite grey.
SPARTA is easy to maintain, as a simple wipe with a soapy sponge is all it takes to make it look like new. It also benefits from a QUALICOAT-labelled thermo-lacquering process to guarantee a long-lasting paint finish.
For the colour and size of your aluminium fence, the site offers several options. If your choice is not included in the standard options, you can send us your customised order to call on the fencing manufacturing services of our joinery professionals.
SPARTA aluminium fencing is offered at factory prices on our site. In addition, it is currently subject to an exceptional discount.