Aluminium Bespoke Fence ATHENES
Description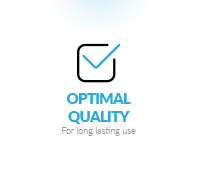 The EMALU products are both robust and lightweight for everyday use. Your fence will not warp, drop, bend or twist. The aluminium treatment and colour finish complies with the latest quality standards. Despite the fact your gate is out all year, it will not suffer from changing weather conditions.
The EMALU fences are made of 100% aluminium using high-grade and state-of-the-art materials. Your aluminium fence will not require any special surface treatment before or after installing. All EMALU products are very resistant to saline environments and will not crack overtime.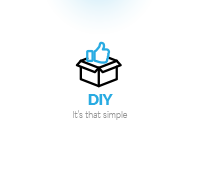 EMALU fences are provided with all the fixtures and fittings needed, you would not have thought that it would be that easy to install the fence. With help of our handy instruction manuals and videos you will find out how easy it is to install it yourself.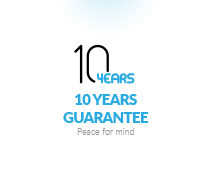 EMALU fences are specially treated against rust and corrosion complying with a seaside resistant heatproof lacquering. All our fences come with a 10-year guarantee. Our team remain at your entire disposal, also after you have purchased one of our products.
MADE-TO-MEASURE ALUMINIUM FENCE ATHENS

The ATHENES fence with its fine horizontal slats offers you a simple and elegant way to dress and protect your entrance. Just like the MisterGatesDirect gates, ATHENES offers you an exceptional quality of manufacture and assembly. Because your safety and that of your loved ones cannot be compromised.
Aesthetically pleasing, the aluminium work on this fence is enhanced by a special treatment of the material to ensure that it remains perfectly intact as time goes by. It is resistant to rust, corrosion and salinity. Ideal for coastal areas!
The ATHENES fence kit is pre-assembled using mortise and tenon joints to provide greater rigidity, strength and flexibility, thus avoiding deformation over time. It is also very resistant to the most difficult weather conditions.
In addition, you can choose the colour of your choice from our various shades available.
THE STRONG POINTS OF YOUR ALUMINIUM MISTER GATES DIRECT FENCE

- Pre-assembled aluminium profiles with mortise and tenon joints.
- High rigidity, no deformation over time.
- Simple maintenance, a sponge bath is all you need!
- 100% recyclable aluminium.
- To be screwed or sealed
- Can be cut in height and width.
- Horizontal thin blades
- Thermo-lacquering certified by the QUALICOAT Label, ensures you of a superior quality for joinery for exterior use.
- Chrome-free lacquer.
- ISO 9001 : 2008 customer satisfaction guarantee
Product Downloads
Warranty
Warranty

16 years

Shipping
in

40

days
This product is guaranteed by the MISTER GATES DIRECT brand network for a period of 16 years subject to assembly and installation in accordance with the instructions for use and use under normal conditions
Features
Vertical uprights (Posts) : 70 x 40 mm
Cap dimensions70 x 40 x 8 mm
Horizontal rails : 60 x 28 mm
Fence lock : 100 x 70 x 13 mm
Material : Aluminium
Healds : Horizontal

Reviews
Great product

Strong material and high quality fence

Great and Quality Material

They delieved on time . Thye have high quality Communication skill. i love it

Excellenet

I have an excellent experience of buying this product .
i love its design and material
Recommended Products
Fencing off a residence means increasing its security. And if you make the right choice, your fence also contributes to the beautification of your property. To benefit from all these advantages, invest in a fence with openwork blades offered by MisterGatesDirect. This joinery has features that will surely interest you. To buy your fence, you can place your order directly via our online sales site mistergatesdirect.com.
WHY OPT FOR THE OPENWORK FENCE?

When we talk about fences, many models are mentioned. There are, among others, rigid openwork fences, solid fences, semi-openwork fences, etc. However, to simultaneously gain in design and security, it is recommended to opt for a fence with rigid openwork panels.
The special feature of this type of equipment is that it leaves your garden and your home uncovered. Despite this, it will not jeopardise the security of your space, as it is strong enough to prevent all attempts at intrusion. It is more secure than other types of fencing such as wire mesh rolls, wire mesh panels, square mesh, etc. However, in order to benefit from solid joinery, we recommend that you choose aluminium.
And you recognise that in addition to safety, most households use a garden fence to prevent animals and people from trampling their gardens. A garden often consists of flowers and well laid out wooded areas. A garden is often made up of flowers and well-planned wooded areas, so by using an openwork fence, all passers-by and your neighbours will be able to admire your beautifully landscaped garden. In this case, don't worry if there are prying eyes pointing at your garden. In terms of aesthetics, the field fence will also know how to sublimate your house, as this equipment is an innovative model with a modern and attractive appearance. On this point, you don't have to worry whether your house is for residential or professional use.
Moreover, choosing an openwork fence with rigid panel can have a positive impact on your health. Yes, this accessory allows air and light to pass through thanks to its low obscuration capacity. Breathing fresh air and living in a sunny place is good for your health. So invest in an openwork enclosure, a piece of equipment with which your home will be perfectly highlighted.
HOW TO CHOOSE YOUR OPENWORK FENCE?

Openwork fencing comes in two models: vertical and horizontal. Here, the choice is simply based on your taste and preference, because all openwork fences generally have the same appearance.
Your choice of your protective fence should focus on the material used to make it. The material plays an important role in the reliability and design of any construction.
Openwork fences can be made from natural wood planks or poles. This model certainly has an aesthetic and timeless touch. However, wooden constructions wear out quickly and require regular maintenance. The same applies to the wrought iron openwork fence. You can see that this material is susceptible to rust. However, being an outdoor equipment, the fence is often exposed to climatic hazards such as wind, humidity and especially rain.
As for the PVC fence, it requires no maintenance and is also easy to install. But that doesn't mean it's perfect. This model lacks aesthetics and above all is very fragile to use. In particular, its shine and colour will tend to fade over time, despite regular cleaning with soapy water.
As far as aluminium is concerned, a fence made from this material can accompany its purchaser over the years. This metal has an unparalleled solidity. It is resistant, which allows it to protect the house against intrusions and break-ins. What's more, aluminium fencing is rust and corrosion resistant. This means that it is perfectly suited to houses located by the sea. What's more, it offers a decorative touch, which is good for outdoor equipment. And compared to wooden fences, it has the advantage of keeping its original appearance at all times and does not require any maintenance. Also, choosing this type of exterior joinery allows you to save money so you can invest in other projects. Moreover, aluminium is 100% recyclable and can be painted in many colours. That's why we recommend using aluminium openwork protective fencing.
MODULAR ALUMINIUM FENCING WITH OPENWORK VERTICAL RAILS MISTERGATESDIRECT ATHENES: QUALITY EQUIPMENT FOR YOUR HOME

As mentioned above, the aluminium accessory has many attractive advantages over one another. Aware of its valuable assets, MisterGatesDirect has decided to specialise in the design of a wide range of aluminium gates, wicket doors, shutters, railings, entrance doors, claustra, breezeways seen in aluminium, etc. For openings, some of them are able to accommodate a motorisation.
The advantage of buying our products is that they benefit from superior manufacturing quality. They have all undergone a thermo-lacquering process and are certified by the QUALICOAT Label. Among its flagship products are the MisterGatesDirect ATHENES vertical smooth openwork modular panel fencing, a pre-assembled piece of equipment using tenons and mortises. It is fully modular, so you can assemble it as you wish. In terms of design, these outdoor fences will not disappoint you as long as they are decorative. This allows them to offer a more contemporary touch to your space. To adapt them to the style of their environment, several colours are available: anthracite grey, white, black, blue, etc. Installing a fence is very simple, whether you are building or renovating. You can use it to replace an existing fence. In any case, the installation of fences must be done by installing posts or stakes, rails, rails, crossbars, etc.
If you are looking for this product, visit the MistergatesDirect website without further delay. At the moment, our online portal also offers a wide range of aluminium openwork fences in different styles. You can choose between the standard and custom-made versions in terms of dimensions. You have the possibility to enter the required parametric information in our online configurator. Your advantages: unbeatable offer, fast delivery, etc. Then why not take a look at our mistergatesdirect.com website! Take advantage of special offers!