Aluminium sliding driveway gate BENGAL
Description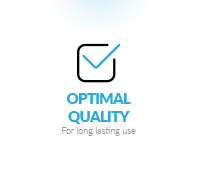 Mister Gates products are both robust and lightweight for everyday use by all members of your family. Your gate will not warp, drop, bend or twist. The colour finishing will not crack overtime.
Our gates are made of 100% aluminium using high-grade and state-of-the-art material. They do not require any special surface treatment before or after installing. They are resistant to the most extreme weather conditions.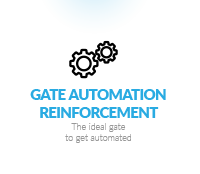 Your gate is designed from the beginning to accommodate automatic gate opener. A reinforced profile spanning the width allows for an easy and fast installation of an automation kit for a daily comfort.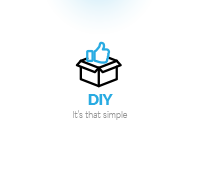 Our gates are provided with all the fixtures and fittings needed, you would not have thought that it would be that easy to install the gate. With help of our instruction manuals and videos you will find out how easy it is to install the gate yourself.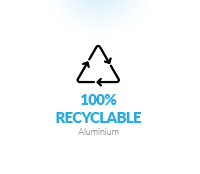 Mister Gates stands for sustainability, committed to an eco-friendly environment. All our gates are made of 100% recyclable aluminium, one of the most environmentally friendly processes across the metals industry and can be endlessly recycled while keeping its distinctive properties.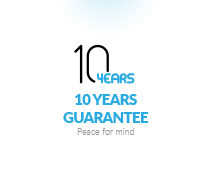 Our gates and fences are specially treated against rust and corrosion complying with a seaside resistant heatproof lacquering product certificate on QUALICOAT and QUALIMARINE. All our gates come with a standard 16 year manufacturer guarantee.
Product features of your sliding gate:
- 100 % recyclable aluminium gate
- Profiles assembled by tenons and mortises
- Reinforced 6mm profile to support gate automation
- Left or right opening available (street view)
- Standard or bespoke configuration available
- Vertical, horizontal or diagonal slat filling
- Extremely stable, will not warp, drop, bend or twist overtime
- Different standard and bespoke RAL colours available
- Seaside resistant heatproof lacquering product certification scheme
- Resistant to corrosion and rust
- QUALICOAT© label
- Factory ISO 9001 : 2008 certification
- Easy maintenance, we say ZERO maintenance
- For a maximum safety during transport, all our products are packed in foam and shrink wrapped
Delivery of your sliding gate will contain:
- 1 Aluminium leaf with opening to the left or right (from external view)
- 1 Door handle (interior / exterior)
- 1 Integrated single-point locking with 3 keys (European standard)
- 1 Close stop
- 2 Galvanised drive tracks
- 1 Reception stop
- 4 End caps
- 10 year manufacturer guarantee
Do you want your sliding gate automated?
Our team of experts has selected for you one of the best automatic gate driver systems available on the market, easy control and access.
Gate safety & access control equipment:
As soon as you have decided for an automation system, we propose different accessories to improve your access and protection to and of your property. Check out in the menu bar Automation, Access Control and Gate remotes.
Sliding gate automation Motostar Linestar:
- Incorporated electronic circuit board in the control panel.
- LED light integrated in circuit board for an easy diagnosis of the state of the electronics in your gate operator.
- Easy installation with 1 single cable up to 3 devices.
- Automatic slowdowns.
- Includes release hatch for manual opening in case of power failure.
- Support any sliding gate with a weight up to 400 Kg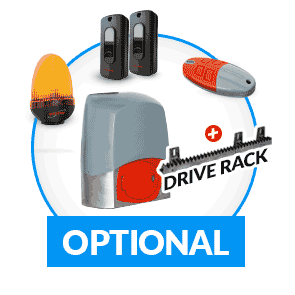 YOUR GATE AUTOMATION WILL INCLUDE:
- LINESTAR sliding gate automation system
- 1x CLICKSTAR remote control (4 channels)
- 1x pair of INFRASTAR photo safety cells (10m reach)
- LUMISTAR flashing light (inludes a wall fixing support)
- Battery for remote control and installation and user manual
+ 4-6m of drive rack (depending on gate size)
WATCH HOW TO INSTALL YOUR SLIDING GATE !
HAVE YOUR GATE DELIVERED DIRECTLY AT YOUR DOOR ! Product Downloads
Warranty
Warranty

16 years

Shipping
in

42

days
This product is guaranteed by the MISTER GATES DIRECT brand network for a period of 16 years subject to assembly and installation in accordance with the instructions for use and use under normal conditions
Features
- Material: 100% recyclable aluminium
- Vertical profile size (mm): 100 x 54 mm
- Horizontal profile size (mm): 90 x 36 mm
- Available standard height (in mm): 1600 - 1700 - 1800 aside pillars
- Available in standard width (in mm): 3000 - 3250 - 3500 - 3750 - 4000 - 4250 - 4500 - 4750 - 5000
- Different standard and bespoke RAL colours available
- Finishing: Mixed infill
- Style: Inverse curved top
- Weight of product: 66 - 120 Kg
- Manufacturer guarantee: 16 years
Recommended Products
Do you want to invest in a new gate when you have little space? Don't worry, we have a solution for you: a sliding gate. This type of gate is considered to be an innovative model, compared to the swinging model, and it continues to appeal to private individuals. Indeed, its use is no longer restricted to professionals. If you wish to take advantage of the benefits of your opening system, a wide range of quality sliding gates is available in our Mister Gates Direct online shop.
WHY CHOOSE A SLIDING GATE?
As mentioned above, this type of gate promises you real advantages. While at the beginning it was intended for professional use, nowadays it is used by a large number of private individuals. If you have very little space available, we advise you to opt for this type of gate. It is also a piece of equipment that is perfectly suitable for sloping entrances. A sliding gate slides sideways and from left to right. This makes it different from the swinging version. A sliding gate is also known for its innovative aesthetics. It is a design gate model that allows you to enjoy a contemporary exterior. While the swing gate has two leaves, the sliding gate has only one leaf. This allows you to easily install it in a narrow space. To allow you to combine comfort and safety, you can also motorise your sliding gate. You can choose between several types of motorisation to optimise your type of opening.
GOOD REASONS TO OPT FOR AN ALUMINIUM SLIDING GATE
In order to meet all the demands of private individuals and professionals, the manufacturers have decided to offer several models of sliding gates. Thus, you can choose a sliding gate made of wood, wrought iron, PVC, steel or aluminium. The latter remains the most popular in many respects.
Indeed, aluminium continues to win over joinery experts thanks to its robustness. Which should please you if the aim is to increase the security of your belongings. Resistant, aluminium is quite capable of offering you an exceptional lifespan. It offers excellent shock and weather resistance. But to help you take care of your sliding aluminium gate, simply clean it with a sponge and soapy water. It is a material that is completely easy to maintain.
Aluminium is also known for its lightness and strength. This makes it easy for experts to work with it. Thanks to this characteristic, an aluminium sliding gate can be presented in different finishes. It is up to you to choose according to the shape, colour or style you require. This solution also allows you to give your exterior a certain style. A sliding aluminium gate can be available in an openwork or solid model. You can also choose between a semi-open or semi-full model to give your exterior a little more originality.
HOW TO CHOOSE THE MOTORISATION SYSTEM FOR YOUR GATE?
If you wish to optimise your aluminium sliding gate, we advise you to equip it with a gate motorisation system. This solution allows you to improve your comfort. All you have to do is press a single button on your remote control, intercom or videophone to control the opening and closing of your equipment. Opting for the installation of an electric gate offers you an opportunity to enhance your security. In fact, you should know that an automated gate allows you to enhance the value of your home. Equipping your aluminium sliding gate with a motorized gate allows you to take advantage of its longevity. Indeed, this type of gate is more durable than a manual gate.
Fortunately for you, just as the aluminium swinging gate, this type of gate adapts to several types of automations. You should therefore know that a sliding opening can be motorised with a self-supporting motorisation that allows you to enjoy impressive aesthetics, thanks to its discretion. A self-supporting operator is perfect if you have a light enough gate.
If you have a larger sliding gate, we advise you to opt for the rail operator. However, its installation requires the presence of a professional installer. It is an operation that requires major work to be carried out.
OPTING FOR ALUMINIUM SLIDING GATES FROM MISTER GATES DIRECT
If you wish to take advantage of the benefits of your aluminium opening system, we suggest you choose the models offered by the major brands. At Mister Gates Direct, all our sliding aluminium gates are signed by a renowned gate manufacturer. The aim of this collaboration is to offer you quality aluminium joinery. In fact, all our products are made from custom-made aluminium. This allows our sliding aluminium gate to resist corrosion, rust and salinity. Moreover, if you wish to enjoy a modern gate, we are able to offer you models of different styles and sizes. If you don't find the perfect gate among our ranges, we also offer custom-made aluminium gates. Just give us all the details of your gate. At Mistergatesdirect.com, we offer you the possibility of customising your equipment to suit your needs. In addition, 6 colours are available: white, anthracite grey, blue, burgundy, green and black.
In order to facilitate your automatic gate installation, please note that we offer gate motorisation kits for sale consisting of gate guides, rails, pinion, limit switch accessory, wide blade, high crosspiece, gate motor, etc. If you are looking for a home automation accessory, we will be delighted to offer you good quality models.
In order to better satisfy you, we have selected for you the BENGAL concave semi-added aluminium gate. Robust and original, this sliding gate assembled by tenons and mortises is the one for you. Whether you live in the city or in a region with high salinity, this model will fit perfectly. With its 6 mm motorisation reinforcements throughout the lower crosspiece, you can easily fit it with a motor. With environmental health in mind, it also uses fully recyclable material that can be reused for other jobs.
To reassure you, your order will also be packed in foam and film upon delivery. So don't wait any longer, get this sliding gate now at a competitive price.