Description
That easy to install your EMALU aluminium dual swing gate yourself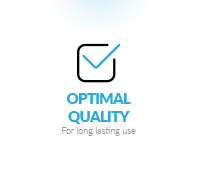 The EMALU products are both robust and lightweight for everyday use by your family and visitors. Your EMALU gate will not warp, drop, bend or twist. The aluminium treatment and colour finish complies with the latest quality standards. Despite the fact your gate is out all year, your gate will not suffer from changing weather conditions and will not crack overtime.
The EMALU gates are made of 100% aluminium using high-grade and state-of-the-art material. They do not require any special surface treatment before or after installing. They are resistant to the most extreme weather conditions.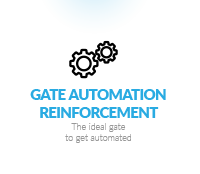 Your EMALU gate is designed from the beginning to accommodate gate automation. A reinforced profile spanning the width allows for an easy and fast installation of an automation kit for a daily comfort.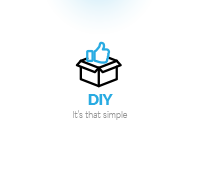 EMALU gates are provided with all the fixtures and fittings needed, you would not have thought that it would be that easy to install the gate. With help of our instruction manuals and videos you will find out how easy it is to install the gate yourself.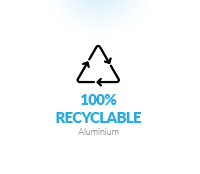 EMALU stands for sustainability. All our gates are made of 100% recyclable aluminium and are reusable in an eco-friendly environment. For the cleaning, no need of aggressive detergents, just wash with a warm soapy water and a sponge, rinsing with clear water. We say easy or even Zero maintenance.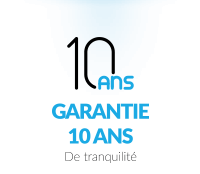 MisterMenuiserie conçoit des portails solides et résistantes à tous les chocs et déformations. Mais la qualité de notre service ne s'arrête pas là ! Tous les équipements sont également garantis 10 ans, pour une assistance permanente et rapide en cas de problème.
Product specifications of your EMALU dual swing gate:
- 100 % recyclable aluminium, resistant to corrosion and rust
- Extremely stable, will not warp, drop, bend or twist overtime
- Suitable for highly saline environments
- Available in several standard and bespoke colours
- Allows optimised finishes with a no-chrome lacquer of 80 microns
- Seaside resistant heatproof lacquering product certification scheme
- Reinforced 6mm profile to support gate automation
- Easy maintenance, we say ZERO maintenance
- Wash with warm soapy water and a sponge, rinsing with clear water.
- 10 year manufacturer guarantee
Delivery of your EMALU dual swing gate will contain:
- 2 Aluminium leaves builds of mortise and tenon joints
- 1 door handle (internal / external view)
- 1 Central close stop for the leaves
- 2 In-screed reception stops
- 1 Integrated single-point locking with 3 keys (European standard)
- 1 Reinforced panel to support gate automation
- 2 Adjustable hinges and 2 cover hinges
- 8 Profile cover stops
- For a maximum safety during transport, all our products are packed in foam and shrink wrapped
Dual swing gate automation Motostar Eclistar:
- Easy mounting with help of 1 cable to 3 devices
- Adjustable opening and closing time
- Automatic setting of radio frequency for the transmission
- Back-up battery compatible (optional)
- Self learning system end of range opening and closing. THE KIT INCLUDES:
- 2 ECLISTAR articulated arm motors
- 1 CLICKSTAR remote control (433.92 Mhz)
- 1 pair of INFRASTAR photocells (10 m reach)
- 1 LUMISTAR flashing light (includes a wall fixing support)
- 1 Installation and user manual
Warranty
Warranty

16 years

Shipping
in

28

days
This product is guaranteed by the MISTER GATES DIRECT brand network for a period of 16 years subject to assembly and installation in accordance with the instructions for use and use under normal conditions
Features
- Material: 100% recyclable aluminium
- Vertical profile size (mm): 100 x 54 mm
- Horizontal profile size (mm): 90 x 36 mm
- Available standard height (in mm): 1600 - 1700 - 1800 aside pillars
- Available in standard width (in mm): 3000 - 3250 - 3500 - 3750 - 4000 - 4250 - 4500 - 4750 - 5000
- Different standard and bespoke RAL colours available
- Finishing: Mixed infill
- Style: Double arch top
- Weight of product (Kg): 66 - 120
- Manufacturer guarantee: 10 years
Recommended Products