Palisade Fence Bespoke DAKOTA
Description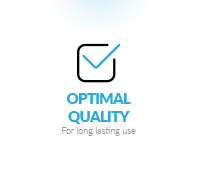 The EMALU products are both robust and lightweight for everyday use by all members of your family. Your EMALU gate will not warp, drop, bend or twist. The colour finishing will not crack overtime.
The EMALU gates are made of 100% aluminium using high-grade and state-of-the-art material. They do not require any special surface treatment before or after installing. They are resistant to the most extreme weather conditions.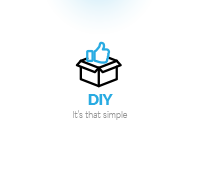 Our palisade fences are provided with all the fixtures and fittings needed, you would not have thought that it would be that easy to install the gate. With help of our instruction manuals and videos you will find out how easy it is to install the palisade yourself.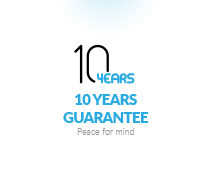 EMALU gates and fences are specially treated against rust and corrosion complying with a seaside resistant heatproof lacquering product certificate on QUALICOAT and QUALIMARINE. All EMALU products come with a standard 10 year manufacturer guarantee.
THE ADVANTAGES OF THE DAKOTA PALISADE FENCE :

- Aluminium profiles
- High rigidity, no deformation over time.
- Easy to maintain, a simple sponge wipe is enough!
- 100% recyclable aluminium.
- To be screwed or sealed
- Thermo lacquering certified by the QUALICOAT label, ensures a superior quality for exterior joinery.
- Chromium-free lacquer.
- ISO 9001 : 2008 customer satisfaction guarantee
WHY CHOOSE A DAKOTA PALISADE FENCE :

Aesthetically, the aluminium work on this fence is enhanced by a special treatment of the material to allow it to remain perfectly intact over time. It is resistant to rust, corrosion but also to salinity. Ideal for coastal areas!
The DAKOTA fence has been specially designed for those who want to protect themselves from prying eyes! Reinforced, it is also very resistant to the most difficult climatic conditions. No deformation with time, your fence will be the ideal complement to your home.
To be screwed or sealed, the DAKOTA fence will face all configurations!
In addition, you can choose the colour of your choice from our range of available colours.
Warranty
Warranty

16 years

Shipping
in

40

days
This product is guaranteed by the MISTER GATES DIRECT brand network for a period of 16 years subject to assembly and installation in accordance with the instructions for use and use under normal conditions
Features
Vertical Posts: 75 * 75 mm
Cover dimensions: 79 * 79 * 8 mm
Fixing base (L * W * H) : 134 * 134 * 92 mm
Dimension of the part to be sealed (if sealed) : 500 mm
Filling: Horizontal slats
Blade height: 180 mm
Height of finishing slat: 20 mm
Material: Aluminium
Recommended Products
Do you want to restructure your outdoor space without obstructing your daily privacy? Then a palisade fence is the ideal solution for you. For your outdoor design, this device is a reliable equipment that can give an original presentation to your garden or terrace. A palisade can come in different forms, you can choose between a large or compact model, but there is also the traditional or contemporary model. By visiting Mister Gates Direct, you can choose from our selection of high quality aluminium fences. Quality/price ratio is very important to us, so a visit is a must.
What is a palisade fence made of ?

In general, wood is the most important element in the structure of a fence. Wood is a material that is both presentable and comfortable. It is also capable of dressing up any surface with its unique colour. However, to ensure the durability of your wooden fence, it is advisable to give it a beautiful look with a few brush strokes. Coating it with varnish or paint will make it last longer. Be aware that a poorly maintained fence will deteriorate quickly. In addition, it is usually placed very close to plantations, which are the first factors of destruction of a wooden structure. Therefore, a coat of paint or a little varnish on the surface of a palisade gives it a shine and also allows it to last longer.
The advantages of a palisade aluminium fence

An equipment that brings aesthetics to your outdoor space, an aluminium fence is an asset that delimits your garden or your terrace while securing it. Without distorting your exterior, it gives an authentic touch to your garden. Wooden models come in a variety of shapes and sizes. Whether it's a privacy screen or a simple trick to limit the wind, a fence is also a piece of equipment that separates your garden from that of your neighbour. Also, it can preserve the charm of your green space by adding to the appearance of your outdoor space.
Where can I find the best quality aluminium palisade fencing ?

Do you want to add a personal touch to your garden while maintaining its green image? Come to Mister Gates Direct immediately and choose from our selection of highly sophisticated aluminium fences. A variety of fences are available in our shop. There are models that are structured in wood and there are also models that consist of several materials besides wood (glass, PVC, metal...). In terms of style, there are models with a rustic, modern or contemporary design. But not only wooden fences can be seen here, you can also choose PVC fences which give your garden a different look. You can also choose concrete or aluminium fences. There is an infinite number of solutions available in our shop, so don't waste time looking for another address.
It's time to do some renovations in your garden. For a beautiful presentation of your outdoor space, Mister Gates Direct invites you to choose from its range of best quality fences. In addition to the quality of these aluminium fences, they also come with guarantees. Place your order now and you will be delivered within a very short time. For more information on our selection of fences, please visit our website Mistergatesdirect.com and contact our advisors.