Aluminium double swing driveway gate RIO - Integrated motor
Description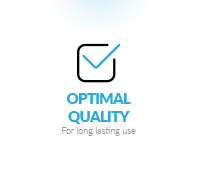 The EMALU products are both robust and lightweight for everyday use. Your gate will not warp, drop, bend or twist. The aluminium treatment and colour finish complies with the latest quality standards. Despite the fact your gate is out all year, it will not suffer from changing weather conditions.
The EMALU gates are made of 100% aluminium using high-grade and state-of-the-art materials. Your aluminium driveway or pedestrian gate by will not require any special surface treatment before or after installing. All EMALU productds are very resistant to saline environments and will not crack overtime.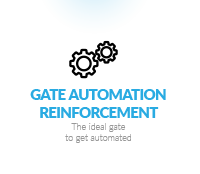 Your EMALU gate is designed from the beginning to accommodate a gate automation. A prefabricated reinforced profile spanning the width will make it much easier to install an electric opener for your driveway or pedestrian gate. At Mister Gates Direct we look for innovative solutions with the objectif to improve your daily comfort.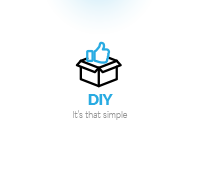 EMALU gates are provided with all the fixtures and fittings needed, you would not have thought that it would be that easy to install the gate. With help of our handy instruction manuals and videos you will find out how easy it is to install the driveway and / or pedestrian gate yourself.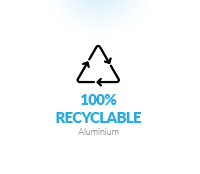 EMALU stands for sustainability. All our gates are made of 100% recyclable aluminium and are reusable in an eco-friendly environment. For the cleaning, no need of aggressive detergents, just wash with a warm soapy water and a sponge, rinsing with clear water.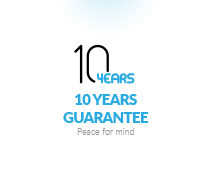 EMALU gates are specially treated against rust and corrosion complying with a seaside resistant heatproof lacquering. All our aluminium gates come with a 10-year guarantee. Our team remain at your entire disposal, also after you have purchased one of our products.
HAVE YOUR GATE DELIVERED DIRECTLY AT YOUR DOOR !
.
Product Downloads
Warranty
Warranty

16 years

Shipping
in

42

days
This product is guaranteed by the MISTER GATES DIRECT brand network for a period of 16 years subject to assembly and installation in accordance with the instructions for use and use under normal conditions
Features
- Width (mm): from 2500 mm to 3500 mm
- Height (mm): 1061, 1261, 1461 or 1661 mm
- Installation clearances: 48 mm (20 mm on each hinge + 8 mm central)
- Vertical uprights: 110 x 70 mm
- Horizontal crossbeams: 100 x 60 mm
- Material: Aluminium
Recommended Products
Are you looking for a portal to equip your house under construction or renovation? Why not choose an aluminium gate equipped with an automatic system? Mistergatesdirect.com offers you its aluminium gate with integrated motorisation at the best price. This product, which is of good quality and solid, will provide you with greater comfort.
THE ALUMINIUM GATE MOTORISATION INTEGRATED MOTORISATION: SOLID

Admittedly, in terms of gates, there are nowadays many materials to choose from, but there is nothing more satisfying than choosing aluminium. Indeed, aluminium is known for its strength and durability. To protect your property against any attempt at intrusion and burglary, choosing an aluminium gate is a good solution, as it is highly resistant to forcing. This strength is much greater thanks to the mortise and tenon assembly.
It should not be forgotten that aluminium gates with a motorised drive also demonstrate good resistance over time, regardless of the weather conditions. Its dimensions do not change even if it is subjected to extreme weather conditions. And even if you install it in a coastal area, where the sea air is corrosive, it will not rust.
In addition, to maintain its original condition, it doesn't need frequent heavy cleaning. Simply clean it from time to time with soapy water and a sponge or cloth. In terms of design, the aluminium gate with automatic operation will give your home a more elegant and modern touch, especially if you opt for the right style and colour.
Finally, aluminium is one of the most environmentally friendly materials as it is recyclable.
WHY CHOOSE THE ALUMINIUM GATE WITH INTEGRATED MOTOR ?

If you don't want to waste your time buying and installing an operator, we recommend that you buy this aluminium gate with integrated operator from the outset. This will give you an automated gate that is easy to install and also ready to use.
It is also much more advantageous to choose this aluminium gate with integrated motorisation, as it provides more comfort. To access your residence, simply use the control device (remote control, digicode, intercom, etc.). If you use a remote control, for example, you no longer have to move around to open and close the gate. A simple press of the button on the remote control or the digicode is enough to operate it.
In terms of safety, don't worry about anything, as opening the gate is difficult, if not impossible, without the control device. This makes it more difficult for intruders and burglars to enter your property.
You should also know that the motorised aluminium gate will last longer. And for good reason, its mechanics are preserved since it opens and closes smoothly.
It should be noted that if, one day, the motorisation integrated in the gate breaks down, it will not be difficult for you to find compatible spare parts on the market.
BUY THE ALUMINIUM GATE WITH INTEGRATED MOTOR ON MISTERGATESDIRECT.COM

MisterGatesDirect, the shop specialising in the distribution of joinery products offers you the aluminium gate with integrated motorisation. You can find the model that is compatible with your home in the shop near you. To make your life easier and save time, you can also place your order online at mistermenuiserie.com. In addition to a competitive price, buying online also allows you to benefit from fast delivery.
We offer several shapes of integrated automatic aluminium gates: straight, convex, gendarme hat, concave, etc. We also offer a choice of finishes: openwork, semi-open, semi-full or full. As for the colour, you can choose between: white, burgundy, grey, black, blue, green and light grey.
In addition, the quality of our products is guaranteed, as they are certified with the QUALICOAT label. They also benefit from the ISO 9001:2008 customer satisfaction guarantee. Finally, as far as dimensions are concerned, you can order an aluminium gate in standard or customised dimensions.