Aluminium double swing driveway gates ORLEANS - Integrated motors
Description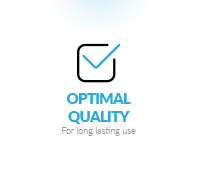 The products are both robust and lightweight for everyday use. Your gate will not warp, drop, bend or twist. The aluminium treatment and colour finish complies with the latest quality standards. Despite the fact your gate is out all year, it will not suffer from changing weather conditions.
Our gates are made of 100% aluminium using high-grade and state-of-the-art materials. Your aluminium driveway or garden gate will not require any special surface treatment before or after installing. All our productds are very resistant to saline environments and will not crack overtime.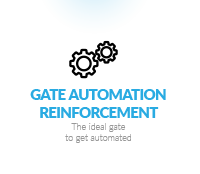 Your gate is designed from the beginning to accommodate a gate automation. A prefabricated reinforced profile spanning the width will make it much easier to install an electric opener for your driveway or garden gate. At Mister Gates Direct we look for innovative solutions with the objectif to improve your daily comfort.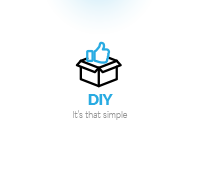 Our gates are provided with all the fixtures and fittings needed, you would not have thought that it would be that easy to install the gate. With help of our handy instruction manuals and videos you will find out how easy it is to install the driveway and / or pedestrian gate yourself.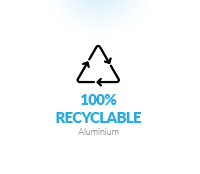 Mister Gates Direct stands for sustainability. All our gates are made of 100% recyclable aluminium and are reusable in an eco-friendly environment. For the cleaning, no need of aggressive detergents, just wash with a warm soapy water and a sponge, rinsing with clear water.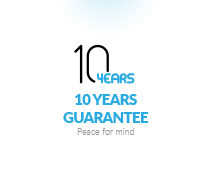 Our gates are specially treated against rust and corrosion complying with a seaside resistant heatproof lacquering. All our aluminium gates come with a 16-year guarantee. Our team remain at your entire disposal, also after you have purchased one of our products.
HAVE YOUR GATE DELIVERED DIRECTLY AT YOUR DOOR !
.
Product Downloads
Warranty
Warranty

16 years

Shipping
in

42

days
This product is guaranteed by the MISTER GATES DIRECT brand network for a period of 16 years subject to assembly and installation in accordance with the instructions for use and use under normal conditions
Features
- Width (mm): from 2500 mm to 3500 mm
- Height (mm): from 1000 mm to 1700 mm
- Installation clearances: 48 mm (20 mm on each hinge + 8 mm central)
- Vertical uprights: 110 x 70 mm
- Horizontal crossbeams: 100 x 60 mm
- Material: Aluminium
Reviews
great

great product. easy of use.

awesome

They are doing amazing work. When I bought this product I was confused about its installation but they guided me through every step property. Great work!

Love the material

Great shipping. Great customer service. Overall a with top of the line products.
Recommended Products
Do you need a high-quality, sustainable gate that will make your life easier? Opt for the integrated motorised aluminium portal offered on our online sales site mistergatesdirect.com. The advantage of choosing us for your purchase is that we guarantee the quality of our products. This automated gate, which we offer at a competitive price, is available in several models, shapes, colours and dimensions.
CHOOSE THE ALUMINIUM GATE : WHAT ARE THE GOOD REASONS?

To benefit from a gate that lasts over time, it is recommended to choose aluminium. Indeed, this material has the advantage of being solid. It resists shocks and all weather conditions. To protect your home against any attempt at intrusion and burglary, the aluminium gate can do the job. It can withstand forcing or dismantling.
And whatever the weather conditions, this type of material always retains its original dimension, unlike wood. This means that you will never see an aluminium gate with an integrated motorised gate that shrinks or swells. And also, no major maintenance is required to maintain its performance and condition. Regularly wipe the gate with soapy water and a cloth or sponge is sufficient. There is no need to use any rustproofing products since aluminium does not rust. Due to this specific feature, aluminium gates can be used in houses on the seafront, as the sea air, which is known to be corrosive, has no effect on them.
Finally, the aluminium gate gives your house a more elegant and modern appearance. The more so as it is possible to choose the shape, finish and colour that best suits your home.
USING AN ALUMINIUM GATE WITH INTEGRATED MOTORISATION: WHAT ARE THE ADVANTAGES?

Instead of installing a manual gate and then equipping it with an automatic system, it is much more advantageous to purchase a gate with an integrated automatic system. This saves valuable time, as there is no longer any need to install a motor.
It should be noted that it is more comfortable to have an automated gate as it is easier to open and close. Instead of getting out of the vehicle and moving around to make manual manoeuvres, all you have to do is use the remote control. The motor can also be operated by means of a digicode, intercom, badge reader, etc. And since the gate can also be opened in just a few seconds, the aluminium gate with motorisation saves time.
The security of your home is also optimised with an automated gate, as it can no longer be opened without the control device. In this way, it provides an effective barrier to protect your property against intrusion and break-ins.
Finally, the motorised aluminium gate lasts longer than the manual model. And with good reason: it opens more smoothly and without shaking.
BUY YOUR MOTORISED ALUMINIUM GATE AT MISTERGATESDIRECT.COM

MistergatesDirect, the shop specialising in the distribution of joinery products, offers you a wide range of integrated automatic aluminium gates. The specificity of our products is that they are of good quality, insofar as they are certified by the QUALICOAT label. In addition, they benefit from the ISO 9001: 2008 customer satisfaction guarantee.
Our aluminium gates with motorisation come in several shapes (straight, convex, gendarme hat, or concave, etc.), finishes (solid, openwork, semi-openwork, etc.) and colours (white, anthracite grey, blue, burgundy, green and black).
If you choose the gate kit with integrated motor, several accessories will be supplied, such as a set of photocells, a remote control, a flashing light with bracket, etc.
Finally, regarding the size, you have the possibility to choose between the custom-made gate or the standard size.
So, if you are looking for an aluminium gate with an integrated automatic system, the right solution is to place your order on our online sales platform mistergatesdirect.com.