Aluminium double swing driveway gate MONTANA - Integrated motor
Description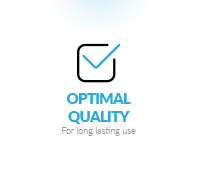 The EMALU products are both robust and lightweight for everyday use. Your gate will not warp, drop, bend or twist. The aluminium treatment and colour finish complies with the latest quality standards. Despite the fact your gate is out all year, it will not suffer from changing weather conditions.
The EMALU gates are made of 100% aluminium using high-grade and state-of-the-art materials. Your aluminium driveway or pedestrian gate by will not require any special surface treatment before or after installing. All EMALU productds are very resistant to saline environments and will not crack overtime.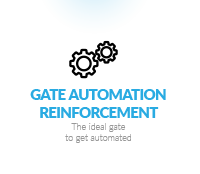 Your EMALU gate is designed from the beginning to accommodate a gate automation. A prefabricated reinforced profile spanning the width will make it much easier to install an electric opener for your driveway or pedestrian gate. At Mister Gates Direct we look for innovative solutions with the objectif to improve your daily comfort.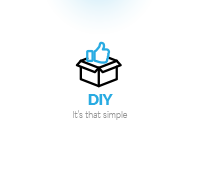 EMALU gates are provided with all the fixtures and fittings needed, you would not have thought that it would be that easy to install the gate. With help of our handy instruction manuals and videos you will find out how easy it is to install the driveway and / or pedestrian gate yourself.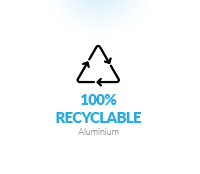 EMALU stands for sustainability. All our gates are made of 100% recyclable aluminium and are reusable in an eco-friendly environment. For the cleaning, no need of aggressive detergents, just wash with a warm soapy water and a sponge, rinsing with clear water.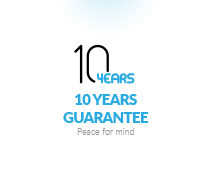 EMALU gates are specially treated against rust and corrosion complying with a seaside resistant heatproof lacquering. All our aluminium gates come with a 10-year guarantee. Our team remain at your entire disposal, also after you have purchased one of our products.
HAVE YOUR GATE DELIVERED DIRECTLY AT YOUR DOOR !
.
Product Downloads
Warranty
Warranty

16 years

Shipping
in

42

days
This product is guaranteed by the MISTER GATES DIRECT brand network for a period of 16 years subject to assembly and installation in accordance with the instructions for use and use under normal conditions
Features
- Width (mm): from 2500 mm to 3500 mm
- Height (mm): 1063, 1347 or 1631 mm
- Installation clearances: 48 mm (20 mm on each hinge + 8 mm central)
- Vertical uprights: 110 x 70 mm
- Horizontal crossbeams: 100 x 60 mm
- Material: Aluminium
Recommended Products
A gate equipped with a motorised system makes your daily life easier. An aluminium gate with an integrated motor is a practical solution.
The gate is a necessity for certain properties. As a rule, the structure is put in place for safety reasons. However, it is also a decorative element. The choice of a model can then be made according to aesthetic criteria. Whether for safety or aesthetic reasons, aluminium is the most common material for a gate. It has many advantages. Its main advantage is its strength and durability. This metal alloy is robust, reliable, more or less thick and does not fear the most difficult weather conditions. The solidity of an aluminium gate guarantees the security of the property. This type of gate is suitable for small residences and large industrial sites.
This security option for property entrances is also easy to automate. The market also offers solutions such as the integrated motorised aluminium gate.
SLIDING OR SWINGING ALUMINIUM GATE?

The aluminium gate is available in two versions. You can choose between a sliding leaf or a swinging leaf. Of course, the advantages vary depending on the opening system.
A sliding aluminium leaf takes up less space. Landscaping and parking space are no longer a problem with this opening system. The sash slides instead of swinging in or out. As a result, landscaping areas are not affected, nor are parking areas. In addition, the space next to the aluminium sliding gate can even be used. Small properties with little space depth opt for a sliding gate leaf.
On the other hand, a sliding gate is durable. The design and manufacture of an aluminium door with integrated operator is realised using precision technology. The leaf with a sliding opening system is built to withstand all kinds of weather conditions.
A swing gate has a more authentic appearance after comparison with a sliding gate leaf. However, the advantages of this type of opening are not only aesthetic. In general, its installation is simpler. It should be noted that a sliding gate often requires a concrete base to hold the rail on which the leaf slides. This then requires more work for installation. A swing gate only requires hinges on posts. This makes it easier to install, as no flooring is required.
WHY AN ALUMINIUM GATE WITH AN INTEGRATED AUTOMATION ?

There are many advantages to motorising a gate. These often relate to user comfort and, to some extent, safety. A motorised or automated opening prevents the gate from moving back and forth between the car and the gate leaf. Motorisation solutions often offer a remote control option. In this case, the leaf movement is operated by a simple remote control.
In addition, the gate operator acts as a locking mechanism. It is not possible to operate the leaf movement - from the outside - without the remote control. This reduces the risk of burglary or forced opening.
Contrary to popular belief, motorising the gate is not just a solution for sliding leaves. Automation systems dedicated to a pivoting leaf are also available on the market. However, a motorisation system designed for a sliding gate is not compatible with one or more swing leaves. Because of this context, choosing the correct motorisation solution becomes a necessity.
The selection of an operator solution cannot be improvised. Various criteria must be taken into account, such as the power of the motor or the mass of the aluminium leaf. Installing a motorisation system that is not adapted to the characteristics of your gate can lead to unpleasant surprises.
An aluminium gate with integrated motorisation is the solution to avoid problems. To be precise, the motor is not included in the design of the gate. The motorisation solution is included in the kit including an aluminium gate. In other words, the supplier provides the appropriate motorisation system at the time of purchase of the aluminium gate. In fact, the supplier selects the operator solution according to the characteristics of the gate leaf - also taking into account the type of opening.