Aluminium double swing driveway gate RIO
Description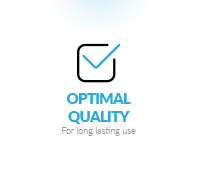 The EMALU products are both robust and lightweight for everyday use. Your gate will not warp, drop, bend or twist. The aluminium treatment and colour finish complies with the latest quality standards. Despite the fact your gate is out all year, it will not suffer from changing weather conditions.
The EMALU gates are made of 100% aluminium using high-grade and state-of-the-art materials. Your aluminium driveway or pedestrian gate by will not require any special surface treatment before or after installing. All EMALU productds are very resistant to saline environments and will not crack overtime.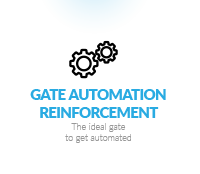 Your EMALU gate is designed from the beginning to accommodate a gate automation. A prefabricated reinforced profile spanning the width will make it much easier to install an electric opener for your driveway or pedestrian gate. At Mister Gates Direct we look for innovative solutions with the objectif to improve your daily comfort.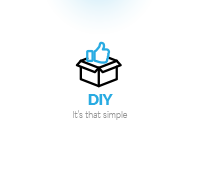 EMALU gates are provided with all the fixtures and fittings needed, you would not have thought that it would be that easy to install the gate. With help of our handy instruction manuals and videos you will find out how easy it is to install the driveway and / or pedestrian gate yourself.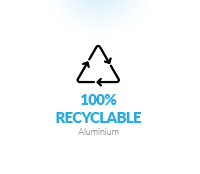 EMALU stands for sustainability. All our gates are made of 100% recyclable aluminium and are reusable in an eco-friendly environment. For the cleaning, no need of aggressive detergents, just wash with a warm soapy water and a sponge, rinsing with clear water.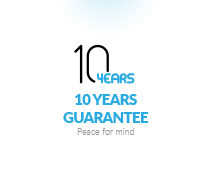 EMALU gates are specially treated against rust and corrosion complying with a seaside resistant heatproof lacquering. All our aluminium gates come with a 10-year guarantee. Our team remain at your entire disposal, also after you have purchased one of our products.
Product features of your EMALU dual swing gate:
- 100 % recyclable aluminium
- Assembled by tenons and mortises
- Resistant to corrosion and rust
- Extremely stable, will not warp, drop, bend or twist overtime
- Suitable for highly saline environments
- Available in several standard and bespoke RAL colours
- Standard or bespoke configuration available
- Vertical, horizontal or diagonal slat filling
- Allows optimised finishes with a no-chrome lacquer of 80 microns
- Paint finishing according heatproof lacquering certification scheme©
- Reinforced 6mm profile to support gate automation
- Easy maintenance, we say ZERO maintenance
- Wash with warm soapy water and a sponge, rinsing with clear water.
- Factory ISO 9001 : 2008 certification
- 10 year manufacturer guarantee
Delivery of your EMALU dual swing gate will contain:
- 2 Aluminium leaves builds of mortise and tenon joints
- 1 door handle (internal / external view)
- 1 Central close stop for the leaves
- 2 In-screed reception stops
- 1 Integrated single-point locking with 3 keys (European standard)
- 1 Reinforced panel to support gate automation
- 2 Adjustable hinges and 2 cover hinges
- 8 Profile cover stops
- For a maximum safety during transport, all our products are packed in foam and shrink wrapped
Do you want your dual swing gate automated?
Our team of experts has selected for you one of the best automatic gate driver systems available on the market, easy control and access.
Gate safety & access control equipment:
As soon as you have decided for an automation system, we propose different accessories to improve your access and protection to and of your property. Check out in the menu bar Automation, Access Control and Gate remotes.
Dual swing gate automation Motostar Eclistar:
- Easy mounting with help of 1 cable to 3 devices
- Adjustable opening and closing time
- Automatic setting of radio frequency for the transmission
- Back-up battery compatible (optional)
- Self learning system end of range opening and closing. THE KIT INCLUDES:
- 2 ECLISTAR articulated arm motors
- 1 CLICKSTAR remote control (433.92 Mhz)
- 1 pair of INFRASTAR photocells (10 m reach)
- 1 LUMISTAR flashing light (includes a wall fixing support)
- 1 Installation and user manual
HAVE YOUR GATE DELIVERED DIRECTLY AT YOUR DOOR !
WATCH HOW TO INSTALL YOUR DUAL SWING GATE ! Product Downloads
Warranty
Warranty

16 years

Shipping
in

42

days
This product is guaranteed by the MISTER GATES DIRECT brand network for a period of 16 years subject to assembly and installation in accordance with the instructions for use and use under normal conditions
Features
- Automation reinforcement on the intermediate crossbar
- Width (cm): from 250 cm to 500 cm
- Height (cm): from 106.4 cm to 206.4 cm
- Clearances: 52 mm (22 mm on each hinge + 8 mm central)
- Vertical uprights: 100 x 54 mm
- Horizontal crossbeams: 90 x 36 mm
- Material: Aluminium
- Colour: Anthracite Grey RAL 7016 - White RAL 9016 - Golden Oak - Green RAL 6005 - Bordeaux RAL 3005 - Blue RAL 5003 - Black RAL 9005
- Filling finish: Full
- Form: Straight
- Weight: 68Kg to 120Kg
Recommended Products
Designed with the right material, the swing gate is a reliable and resistant opening system. For this reason, it is recommended to opt for a metal gate. An aluminium model is perfect if you want to enjoy a designer gate. At MisterGatesDirect.com, a wide range of aluminium swing gates awaits you. In particular, we present you the RIO solid aluminium 2-leaf swing gate.
CHOOSE THE GATE WITH THE RIGHT CRITERIA

The gate guarantees the security of your property, which is why it should be chosen with care. Thus, a few important criteria must be taken into account. To begin with, think about the type of opening: swing gate or sliding gate. It depends on your taste and the configuration of your property. Secondly, the material of manufacture is also an essential criterion since the design and robustness of the gate depend on it. In particular, you can choose between a wooden gate, a PVC gate, a wrought iron gate and an aluminium gate. Finally, there are points that should not be overlooked: the shape and type of gate. A solid gate is perfect if you are looking for optimum security and total privacy. On the other hand, if you want a little light, opt for a semi-open gate and for a view of the outside, there is the openwork gate. As for the shape, you have several options depending on your preference: straight, concave, convex or gendarme hat gate.
THE SWING GATE AND ITS MANY ADVANTAGES

The swing gate usually consists of two leaves. Its opening angle is variable depending on the available space. This can range from 90° to 180°. The direction of opening is usually inwards. However, a swing gate can open outwards as long as it does not obstruct the public highway. Easy to install, you will not need to call in a professional to install the gate. It is possible to equip it with a gate motorisation to avoid the chores assigned by a manual gate. In addition, while there are only two options for the sliding gate operator, the swing gate operator is available in several models (5 to be precise). Furthermore, a swinging opening is less expensive than a sliding model. Finally, this type of gate can be manufactured with different types of materials.
THE ALUMINIUM SWING GATE, THE BEST CHOICE TO MAKE

Investing in an aluminium swing gate gives you a number of advantages. Indeed, aluminium is a material that is both noble and exemplary. Very malleable, it offers a wide range of design possibilities in terms of both gate type and dimensions. In addition to offering high weather resistance and a long service life, an aluminium swing gate offers a very contemporary aesthetic. What's more, it is available in a multitude of colours. Another strong point of aluminium is its high stability. It is therefore possible to construct a very wide leaf size. And because it is important to protect the environment, aluminium is a 100% recyclable material, which means that it is completely environmentally friendly. Finally, with a swinging aluminium gate, you won't need to do a lot of maintenance.
ZOOM ON THE ALU RIO SWING GATE

It is a 2-wing aluminium gate. It is a straight gate, quite classic, but very design. It is a solid model that will allow you to enjoy great security and total privacy. The assembly of the profiles is done by mortise tenons and each leaf is equipped with motorization reinforcement at the level of the lower crossbar. It is treated against rust and corrosion. The powder coating of this RIO gate is certified by the Qualicoat label. It is therefore totally reliable for outdoor use, made to withstand the test of time and suitable for a region with high salinity. This alu rio aluminium swing gate ensures aesthetics, practicality and robustness. For the colour, you can choose between RAL anthracite grey, RAL white, golden oak, RAL green, RAL burgundy and RAL black. As for its automatic system, we offer you the Motorstar motorisation. A 24 V motor that is both efficient and economical. The kit is delivered with 2 gear motors, 1 control box, 1 radio card, 1 set of photocells, 1 remote control, 1 flashing light and 1 set of operating and maintenance instructions. And to complete the set, we recommend the Livistar Motorstar video intercom.
MISTERGATESDIRECT.COM: THE RIGHT PLACE TO SHOP FOR WOODWORK

You will only find this RIO aluminium 2-leaf gate at Mister Gates Direct. We remain unbeatable in terms of value for money. Moreover, for everything you need in your joinery work, you can count on our professionalism. Not only will you find what you need, but you will also be well served. In addition, we also order custom-made aluminium joinery.