Aluminium garden gate MARMARA
Description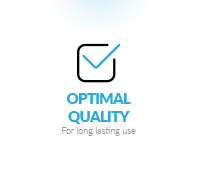 The EMALU products are both robust and lightweight for everyday use by all members of your family. Your EMALU gate will not warp, drop, bend or twist. The colour finishing will not crack overtime.
The EMALU gates are made of 100% aluminium using high-grade and state-of-the-art material. They do not require any special surface treatment before or after installing. They are resistant to the most extreme weather conditions.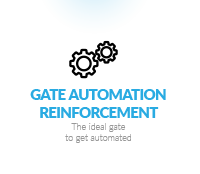 Your EMALU gate is designed from the beginning to accommodate automatic gate opener. A reinforced profile spanning the width allows for an easy and fast installation of an automation kit for a daily comfort.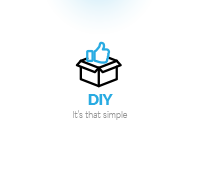 EMALU gates are provided with all the fixtures and fittings needed, you would not have thought that it would be that easy to install the gate. With help of our instruction manuals and videos you will find out how easy it is to install the gate yourself.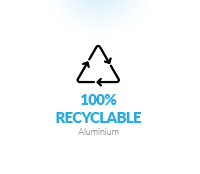 EMALU stands for sustainability, committed to an eco-friendly environment. All our gates are made of 100% recyclable aluminium, one of the most environmentally friendly processes across the metals industry and can be endlessly recycled while keeping its distinctive properties.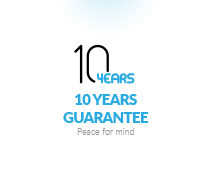 EMALU gates and fences are specially treated against rust and corrosion complying with a seaside resistant heatproof lacquering product certificate on QUALICOAT and QUALIMARINE. All EMALU products come with a standard 10 year manufacturer guarantee.
FEATURES OF YOUR PEDESTRIAN GATE:
- Aluminium profiles assembled by tenons and mortises
- Reinforced 6mm profile to support gate automation
- Different standard and bespoke RAL colours available
- Extremely stable, will not warp, drop, bend or twist overtime
- Suitable for highly saline environments
- Seaside resistant heatproof lacquering product certification scheme
- 100 % recyclable aluminium, resistant to corrosion and rust
- Easy maintenance, we say ZERO maintenance
- Different accessories included
YOUR PEDESTRIAN GATE IS SUPPLIED WITH:
- 1 Aluminium leaf with universal opening (left or right upon your needs)
- 1 Door handle (interior / exterior)
- 1 integrated single point key lock (European standard) + 3 keys
- 1 Reinforced profile to support electric gate opener
- 2 Adjustable hinges with aluminium quality cover
- 4 End caps
- 10 manufacturer guarantee
WANT TO EQUIP YOUR PEDESTRIAN GATE WITH AN ELECTRIC OPENER?
Our team of experts has selected for you one of the best automatic gate driver systems available on the market, the NICE WALKYKIT, easy control & access.
- EN approved and complies with Gate Safe Aware Security standards
- Includes an automatic obstacle detection feature
- Irreversible motor and anti-shear arm
- Self learning mode and closing limit positions
- Automatic fault diagnosis
- Programming of pause time
- To ensure safety of user, deceleration on opening and closing
- Quick installation
- Easy to program with one single button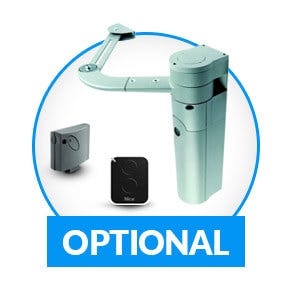 YOUR GATE AUTOMATION WILL INCLUDE:
- NICE WALKY KIT low voltage electric gate opener
- Irreversible electromechanical gear motor 24 V.A.C.
- Incorporated control unit and receiver
- Transmitter 433.92 MHz
- 1 Gate remote NICE ON2E
- Installation and instruction manual
WATCH HOW TO INSTALL YOUR GARDEN GATE !
Product Downloads
Warranty
Warranty

16 years

Shipping
in

42

days
This product is guaranteed by the EMALU brand network for a period of 16 years subject to assembly and installation in accordance with the instructions for use and use under normal conditions
Features
- Material: 100% recyclable aluminium
- Vertical profile size (mm): 100 x 54 mm
- Horizontal profile size (mm): 90 x 36 mm
- Available standard height (in mm): 1600 - 1700 - 1800 aside pillars
- Available in standard width (in mm): 800 - 900 - 1000 - 1100 - 1200 - 1300 - 1400 - 1500
- Different standard and bespoke RAL colours available
- Finishing: Plain boarded arch top
- Style: Straight top
- Weight of product: 31 - 64 Kg
- Manufacturer guarantee: 10 years
Recommended Products
Occupying a charming home always pleases the eye. Indeed, the gate is one of the first visible elements of your home, so you might as well take good care of it! Mister Gates Direct offers you its wicket door with a gendarme's hat. Classic, yet modernised at the same time, it offers you unparalleled quality. Don't wait any longer to adopt the aluminium wicket door from the renowned Mister Gates Direct brand.
SHORT INTRODUCTION TO THE WICKET DOOR

Furthermore, gate and wicket door are not the same thing, and it is necessary to know how to tell the difference. Among the distinctions between gates and gates is that the garden gate does not take up too much space on your fences, fences, gates and open-worked view breezeway that protects your privacy from pedestrians, due to its small dimensions. So there will be no big changes to your garden fence or garden fencing.
It can continue to delimit your property from the outside. Also, unlike the sectional garage door, it is mainly a wicket door with swinging leaves. This type of small swing gate therefore does not work like the sliding rail models, and you will not have to do any complex exterior landscaping as you would with a motorized gate that also needs to be sealed.
All you have to do is install this swing gate, making sure that you choose the right opening direction, and making sure that the installation of elements such as the latch or electric strike are properly done. In addition to the small aluminium gate you have several ranges of swing gates, such as the small wooden gate in species such as pine, the pvc gate, the wrought iron or galvanised steel model, which is able to withstand the weather. On the other hand, the small aluminium gate remains one of the best solutions in this respect.
WHY CHOOSE A WICKET GATE?

As its name suggests, the wicket gate is a smaller version of the gate. It has a single leaf that opens to the left or right depending on your habits or simply your desires. Usually a wicket gate is intended for pedestrians to avoid opening the huge sliding or swinging gate. It allows easier access for those who are not in a car. There are, of course, a variety of gate shapes, but you are free to choose from them.
You can choose between different colours for your small garden gate to be placed on your fences, horizontal slatted gates or simply your wooden fence, whether it is a wicket gate made of pine wood and other treated wood or an aluminium gate. We can mention the colours grey, chestnut, or white and anthracite grey. A professional can provide you with a free quote for this type of service.
However, if you wish to make an assembled gate, you will need to purchase brico elements such as stainless steel hinges, a lock, a motorisation in a hardware store, but it is even simpler to buy a ready-made model. So, adopt a safe and reliable brand to avoid unpleasant surprises. Opt for Mister Gates Direct, which has been around for more than 30 years. Even if it sounds strange when you think about it, Mister Gates Direct lives only to satisfy you!
ALUMINIUM: THE IDEAL MATERIAL FOR JOINERY!

Today, aluminium is a highly recommended and appreciated material for joinery. It is 100% recyclable. In fact, it is clean and environmentally friendly. Aluminium is resistant to oxidation and corrosion. Obviously, it would be almost impossible for it to rust. Combine strength and design for the aluminium wicket door. Mister Gates Direct guarantees the quality of your wicket door. So what more do you want?
THE UNIVERSAL WICKET DOOR WITH THE UNIVERSAL PUSH GATE - THE MARMARA GENDARME'S HAT BY MISTER GATES DIRECT.

Mister Gates Direct offers you its MARMARA push gate in aluminium. Please note that your gate will be slightly domed on top like a gendarme's hat, hence the name "gendarme's hat". This is a fairly classic model for carpentry, but beware, it is very trendy and very popular with many customers. Because it is made of aluminium, this push gate is resistant to all types of shocks, whatever the season. Deformation will therefore not be possible! It is made in such a way that it will be with you for many years to come. Use your push gate with complete peace of mind!
At Mister Gates Direct, you can place a custom order for your push gate. You are free to configure it according to the size of your fence or the desired location. Not only that, because in addition to the discount, you'll have an easy way to pay!
With all these advantages, why hesitate? You should know that this aluminium push gate matches the fence as well as the Mister Gates Direct brand aluminium gendarme hat gate very well. You can also find them on our online shop, Mistergatesdirect.com.
Shake it up now, order your custom-made Mister Gates Direct brand MARMARA push gate at an affordable price and unbeatable quality. Order and find other products on the Mister Gates Direct website.