Aluminium garden gate LINCOLN
Description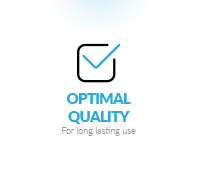 The EMALU products are both robust and lightweight for everyday use by all members of your family. Your EMALU gate will not warp, drop, bend or twist. The colour finishing will not crack overtime.
The EMALU gates are made of 100% aluminium using high-grade and state-of-the-art material. They do not require any special surface treatment before or after installing. They are resistant to the most extreme weather conditions.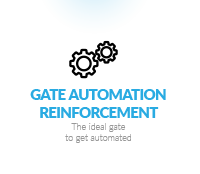 Your EMALU gate is designed from the beginning to accommodate automatic gate opener. A reinforced profile spanning the width allows for an easy and fast installation of an automation kit for a daily comfort.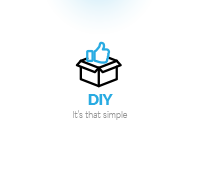 EMALU gates are provided with all the fixtures and fittings needed, you would not have thought that it would be that easy to install the gate. With help of our instruction manuals and videos you will find out how easy it is to install the gate yourself.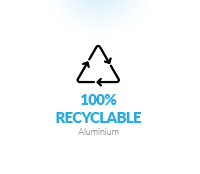 EMALU stands for sustainability, committed to an eco-friendly environment. All our gates are made of 100% recyclable aluminium, one of the most environmentally friendly processes across the metals industry and can be endlessly recycled while keeping its distinctive properties.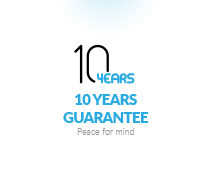 EMALU gates and fences are specially treated against rust and corrosion complying with a seaside resistant heatproof lacquering product certificate on QUALICOAT and QUALIMARINE. All EMALU products come with a standard 10 year manufacturer guarantee.
FEATURES OF YOUR PEDESTRIAN GATE:
- Aluminium profiles assembled by tenons and mortises
- Reinforced 6mm profile to support gate automation
- Plain boarded, vertical slats
- Available colours: WHITE RAL 9016 - ANTHRACITE GREY RAL 7016
- Extremely stable, will not warp, drop, bend or twist overtime
- Suitable for highly saline environments
- Seaside resistant heatproof lacquering product certification scheme
- 100 % recyclable aluminium, resistant to corrosion and rust
- Easy maintenance, we say ZERO maintenance
- Different accessories included
YOUR PEDESTRIAN GATE IS SUPPLIED WITH:
- 1 Aluminium leaf with universal opening (left or right upon your needs)
- 1 Door handle (interior / exterior)
- 1 integrated single point key lock (European standard) + 3 keys
- 1 Reinforced profile to support electric gate opener
- 2 Adjustable hinges with aluminium quality cover
- 4 End caps
- 10 manufacturer guarantee
Do you want your pedestrian gate automated?
Our team of experts has selected for you one of the best automatic gate driver systems available on the market, the NICE WALKYKIT, easy control & access.
- EN approved and complies with Gate Safe Aware Security standards
- Includes an automatic obstacle detection feature
- Safe irreversible motor and anti-shear arm
- Self learning mode and closing limit positions
- Automatic fault diagnosis
- Programming of pause time
- To ensure safety of user, deceleration on opening and closing
- Quick installation
- Easy to program with one single button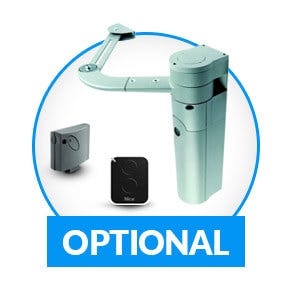 YOUR GATE AUTOMATION WILL INCLUDE:
- NICE WALKY KIT low voltage electric gate opener
- Irreversible electromechanical gear motor 24 V.A.C.
- Incorporated control unit and receiver
- Transmitter 433.92 MHz
- 1 Gate remote NICE ON2E
- Installation and instruction manual
WATCH HOW TO INSTALL YOUR GARDEN GATE !
Product Downloads
Warranty
Warranty

16 years

Shipping
in

42

days
This product is guaranteed by the EMALU brand network for a period of 16 years subject to assembly and installation in accordance with the instructions for use and use under normal conditions
Features
- Material: 100% recyclable aluminium
- Vertical profile size (mm): 100 x 54 mm
- Horizontal profile size (mm): 90 x 36 mm
- Available standard height (in mm): 1600 - 1700 - 1800 aside pillars
- Available in standard width (in mm): 800 - 900 - 1000 - 1100 - 1200 - 1300 - 1400 - 1500
- Different standard and bespoke RAL colours available
- Finishing: Plain boarded
- Style: Straight top
- Weight of product: 31 - 64 Kg
- Manufacturer guarantee: 10 years
Recommended Products
Are you looking for a solution to properly close your property from foreign intruders, yet you only have limited space? Or do you have space but want to make good use of the space at your disposal? Wicket doors are the solution you are looking for, and more and more people are deciding to buy this type of closure for their home. In addition, there are several advantages that can be gained from a garden gate, and sites such as Mister Gates Direct offer us interesting solutions.
PRESENTATION OF THE GATE IN GENERAL

The wicket gate is a small model of swing gate that does not take up a lot of space, and is often placed on the wall of a backyard, as it is in this kind of area that it is necessary to set up an entrance and exit that allows good space management. Its main interest lies in the fact that it is not too bulky, and its operation is also fairly simple. It is therefore not necessary to take great measures to set it up. You just need to make an opening in the wall to accommodate its frame.
It is then put in place, and it may be necessary to use posts to stabilise it. Closing is done by means of striker plates and latches, and it is possible to use electric striker plates to allow the gate to be connected to a remote control system, and these are semi-automatic gates. It is not necessary to make an exterior layout that includes the installation of rails, as is the case with the sliding model of gates, and those of the motorised sectional opening type such as a garage door. The actions you need to undertake therefore take no more than one afternoon.
THE SPECIFIC FEATURES OF THE WICKET DOOR

It is useful to make a distinction between gate and wicket door, and apart from the dimensions, there are the possibilities offered by both. As the wooden gate is larger, it can take many forms, for example, it can be a swing gate or an aluminium gate with sliding wings. In the case of a garden gate, it can be essentially only a swing gate, as its size does not allow it to do more. Its opening direction is in one direction only, so it cannot include more than one leaf, as this would be impractical on the other hand.
This does not mean that between gates and wicket doors, one or the other is better, and it is above all a question of the capacity of each model to meet a specific need. In addition, you have several ranges available in terms of the materials that make up your gate, so there is the wooden gate, the pvc gate, the aluminium gate, the wrought iron or galvanised steel model. The aluminium wicket door is the solution preferred by many people, especially due to the possibility of having leaves in various colours.
TURN TO A GATE

Different types of gates are available, and this small garden gate is available in different materials. For example, you can have a garden gate made of treated wood, such as treated pine wood, but it can also be metallic, or stainless steel, and it can prevent rust thanks to an anti-corrosion treatment. It is also available in different colours, such as white and anthracite grey, black, chestnut and many others. The wicket door differs in functionality from elements such as the sectional garage door, which can be a rolling shutter type, with motorization and easily adjustable.
A self-assembled wicket door is a possibility, and one should approach a hardware store or bricodepot for elements such as hinges, lock, bolt, saw, pair of posts, and everything else necessary for the design of your wicket door. However, for your gates, your side blade fence or your hedge, it is preferable to acquire a model already made, or a custom-made model by a professional, who will be able to give you a free estimate, and therefore no need for hinges and the like.
A WICKET GATE FOR GOOD SPACE MANAGEMENT

The question of space is one of the most important issues for the gate in general. For fences, fences, weatherproof horizontal or vertical louvers, weatherproof openwork and other means of protection against both intrusion and pedestrian intrusion, an oversized aluminium gate would not be a good choice. The chosen model of garden gate must be able to take up an optimum amount of space for your fence, garden fencing and the like. The aluminium gate is an ideal alternative to ensure good circulation through the element that serves to delimit the space between your property and its exterior.
The wicket door must also play an aesthetic role, as it must be visually pleasing so that it does not cause visual disturbance to your entire house. Therefore, most often, you are offered several kinds of colours, depending on the compatibility with your house. To ensure a good quality for your gate, it is necessary to approach the best suppliers, and a good wicket door can easily be found on the Mister Gates Direct website, which offers a wide range of products in this respect.
MISTER GATES DIRECT FOR YOUR WICKET DOOR NEEDS

You can find different kinds of online markets to turn to for needs such as the gate, but Mister Gates Direct is still one of the most reliable and interesting alternatives that can be found. The aim is to ensure that you only get the best quality items, and therefore the brands represented on the site are among the most advantageous. A good sorting work has been carried out in order to keep only those that offer consistent advantages. If ever an offer is not considered attractive enough, it was therefore not retained. In order to benefit as soon as possible from the best offers that can be found on Mister Gates Direct, it is time for you to visit the site now.