Description
let tim show you everything you need to know about the flores
It's that easy to install your pedestrian gate EMALU yourself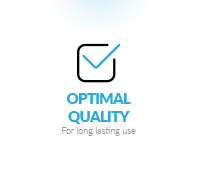 The EMALU products are both robust and lightweight for everyday use by all members of your family. Your EMALU gate will not warp, drop, bend or twist. The colour finishing will not crack overtime.
The EMALU gates are made of 100% aluminium using high-grade and state-of-the-art material. They do not require any special surface treatment before or after installing. They are resistant to the most extreme weather conditions.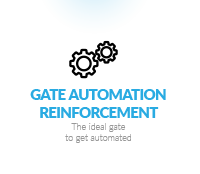 Your EMALU gate is designed from the beginning to accommodate automatic gate opener. A reinforced profile spanning the width allows for an easy and fast installation of an automation kit for a daily comfort.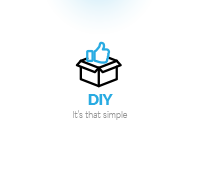 EMALU gates are provided with all the fixtures and fittings needed, you would not have thought that it would be that easy to install the gate. With help of our instruction manuals and videos you will find out how easy it is to install the gate yourself.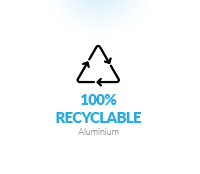 EMALU stands for sustainability, committed to an eco-friendly environment. All our gates are made of 100% recyclable aluminium, one of the most environmentally friendly processes across the metals industry and can be endlessly recycled while keeping its distinctive properties.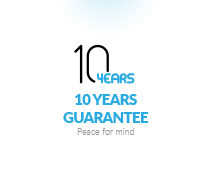 EMALU gates and fences are specially treated against rust and corrosion complying with a seaside resistant heatproof lacquering product certificate on QUALICOAT and QUALIMARINE. All EMALU products come with a standard 10 year manufacturer guarantee.
FEATURES OF YOUR PEDESTRIAN GATE:
- Aluminium profiles assembled by tenons and mortises
- Reinforced 6mm profile to support gate automation
- Plain boarded, vertical slats
- Available colours: WHITE RAL 9016 - ANTHRACITE GREY RAL 7016
- Extremely stable, will not warp, drop, bend or twist overtime
- Suitable for highly saline environments
- Seaside resistant heatproof lacquering product certification scheme
- 100 % recyclable aluminium, resistant to corrosion and rust
- Easy maintenance, we say ZERO maintenance
- Different accessories included
YOUR PEDESTRIAN GATE IS SUPPLIED WITH:
- 1 Aluminium leaf with universal opening (left or right upon your needs)
- 1 Door handle (interior / exterior)
- 1 integrated single point key lock (European standard) + 3 keys
- 1 Reinforced profile to support electric gate opener
- 2 Adjustable hinges with aluminium quality cover
- 4 End caps
- 10 manufacturer guarantee
Do you want your pedestrian gate automated?
Our team of experts has selected for you one of the best automatic gate driver systems available on the market, the NICE WALKYKIT, easy control & access.
- EN approved and complies with Gate Safe Aware Security standards
- Includes an automatic obstacle detection feature
- Safe irreversible motor and anti-shear arm
- Self learning mode and closing limit positions
- Automatic fault diagnosis
- Programming of pause time
- To ensure safety of user, deceleration on opening and closing
- Quick installation
- Easy to program with one single button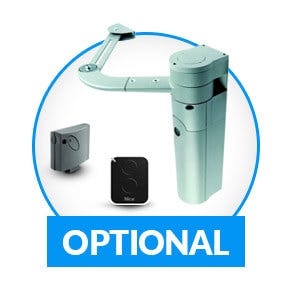 YOUR GATE AUTOMATION WILL INCLUDE:
- NICE WALKY KIT low voltage electric gate opener
- Irreversible electromechanical gear motor 24 V.A.C.
- Incorporated control unit and receiver
- Transmitter 433.92 MHz
- 1 Gate remote NICE ON2E
- Installation and instruction manual
Le portillon est un équipement qui peut remplacer le portail. La plupart des propriétés qui ne permettent pas l'accès d'une voiture en sont équipées. Comme il n'encombre pas beaucoup d'espace, il demeure très pratique. Vu que c'est l'accès principal qui mène vers la maison, il est indispensable de choisir un modèle solide et résistant, sans pour autant négliger son esthétique. Ici, MisterMenuiserie.com vous donne quelques conseils.
Quelques astuces pour bien choisir un portillon
Comme le portail, plusieurs critères entrent dans le choix d'un portillon. Tout d'abord, il faut commencer par choisir le matériau avec lequel il est conçu. Aujourd'hui, on distingue plusieurs types de matériau : le bois, l'aluminium, le PVC, l'acier et le fer. Pour savoir lequel vous convient, il est indispensable d'analyser chacune de ses caractéristiques. Le bois un matériau très noble et authentique.
Opter pour un portillon en bois, par exemple, garantit un esthétisme parfait pour le domicile. Pourtant, au fil des années, il aura tendance à pourrir facilement si vous ne l'entretenez pas régulièrement. Sachez qu'il a besoin d'un revernissage ou d'une retouche de couche de lasure pour le remettre dans son état d'origine. Faites la même chose si vous choisissez un portillon en alu, en PVC, en acier ou en fer. Assurez-vous de prendre un matériau qui soit à la fois solide et esthétique, et qui ne nécessite pas beaucoup d'entretiens.
En outre, pour la forme et le style, faites votre choix en fonction de vos goûts tout en tenant compte de l'aménagement de votre domicile. Pour une maison plus ou moins contemporaine, choisissez un portillon moderne afin d'harmoniser leur style. Il en est de même pour une maison assez traditionnelle, un portillon classique fera bien l'affaire. De cette façon, l'équipement sécurise non seulement votre propriété, mais lui apporte aussi plus d'élégance et de charme.
Pourquoi opter pour un portillon en aluminium ?
Aujourd'hui, la majorité des particuliers préfèrent un portillon alu pour leur domicile. En plus d'être solide et résistant, cet équipement présente l'avantage d'être esthétique et durable. En effet, l'aluminium est un matériau qui a une caractéristique indéformable et inoxydable. Il est aussi très résistant tant à la rouille qu'à la corrosion. Ce qui lui permet d'avoir une certaine longévité. Il assure une forte résistance dans le temps ainsi qu'aux chocs et aux coups. Cela signifie qu'il ne craint pas les cambriolages et les effractions.
Par ailleurs, si vous voulez un équipement qui n'exige aucun entretien, n'hésitez pas à choisir un portillon en aluminium. Il sait garder son apparence originale même après une longue utilisation. Aussi, il est disponible en nombreuses formes et styles. Son caractère malléable lui permet de se décliner en plusieurs modèles. Classique ou contemporain, un portillon en alu présente un design unique et original. Il donne du charme et de l'esthétique à l'habitation où il se trouve.
Le portillon alu poussant universel chapeau de gendarme semi-ajouré EMALU FLORES
Un portillon aluminium vous tente ? Retrouvez le modèle qu'il vous faut sur notre magasin en ligne MisterMenuiserie.com. EMALU vous suggère ici un de ses modèles classiques : le portillon alu poussant universel chapeau de gendarme semi-ajouré EMALU FLORES. Il s'agit d'un équipement esthétique est sécurisant. Sa forme en chapeau de gendarme lui rend plus élégant et plus séduisant. De plus, étant semi-ajouré, il apporte du charme et donne de la valeur à votre propriété. Notez que sa conception a été bien étudiée pour être résistante tant à la rouille qu'à la corrosion. Il supporte également les chocs et possède une durée de vie très élevée. En choisissant cet équipement, vous n'aurez rien à regretter. À rappeler que pour le prix, nous vous proposons une méthode de facilité de paiement jusqu'à 4 fois sans frais. Alors, n'hésitez plus !
Features
- Material: 100% recyclable aluminium
- Vertical profile size (mm): 100 x 54 mm
- Horizontal profile size (mm): 90 x 36 mm
- Available standard height (in mm): 1600 - 1700 - 1800 aside pillars
- Available in standard width (in mm): 800 - 900 - 1000 - 1100 - 1200 - 1300 - 1400 - 1500
- Different standard and bespoke RAL colours available
- Finishing: Mixed infill
- Style: Double arch top
- Weight of product: 27.5 - 64 Kg
- Manufacturer guarantee: 10 years
Recommended Products