Aluminium garden gate CANTERBURY
Description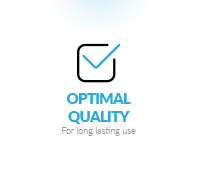 The EMALU products are both robust and lightweight for everyday use. Your gate will not warp, drop, bend or twist. The aluminium treatment and colour finish complies with the latest quality standards. Despite the fact your gate is out all year, it will not suffer from changing weather conditions.
The EMALU gates are made of 100% aluminium using high-grade and state-of-the-art materials. Your aluminium driveway or pedestrian gate by will not require any special surface treatment before or after installing. All EMALU products are very resistant to saline environments and will not crack overtime.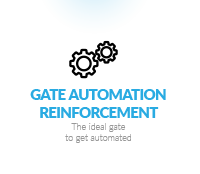 Your EMALU gate is designed from the beginning to accommodate a gate automation. A prefabricated reinforced profile spanning the width will make it much easier to install an electric opener for your driveway or pedestrian gate. At Mister Gates Direct we look for innovative solutions with the objective to improve your daily comfort.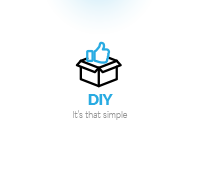 EMALU gates are provided with all the fixtures and fittings needed, you would not have thought that it would be that easy to install the gate. With help of our handy instruction manuals and videos you will find out how easy it is to install the driveway and / or pedestrian gate yourself.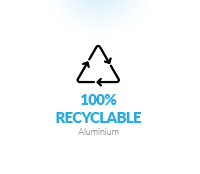 EMALU stands for sustainability. All our gates are made of 100% recyclable aluminium and are reusable in an eco-friendly environment. For the cleaning, no need of aggressive detergents, just wash with a warm soapy water and a sponge, rinsing with clear water.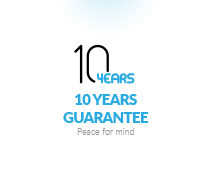 EMALU gates are specially treated against rust and corrosion complying with a seaside resistant heatproof lacquering. All our aluminium gates come with a 10-year guarantee. Our team remain at your entire disposal, also after you have purchased one of our products.
Product features of your pedestrian gate:
- 100 % recyclable aluminium
- Assembled by tenons and mortises
- Resistant to corrosion and rust
- Extremely stable, will not warp, drop, bend or twist overtime
- Suitable for highly saline environments
- Available in several standard and bespoke RAL colours
- Standard or bespoke configuration available
- Vertical, horizontal or diagonal slat filling
- Allows optimised finishes with a no-chrome lacquer of 80 microns
- Paint finishing according heatproof lacquering certification scheme©
- Reinforced 6mm profile to support gate automation
- Easy maintenance, we say ZERO maintenance
- Wash with warm soapy water and a sponge, rinsing with clear water.
- Factory ISO 9001 : 2008 certification
- 10 year manufacturer guarantee
Your pedestrian gate is supplied with:
- 1 Aluminium leaf with universal opening (left or right upon your needs)
- 1 Door handle (inside / outside position)
- 1 integrated single point key lock + 3 keys (European standard)
- 1 Reinforced profile to support electric gate opener
- 2 Adjustable hinges with aluminium quality cover
- 4 End caps
- For a maximum safety during transport, all our products are packed in foam and shrink wrapped
Do you want your pedestrian gate automated?
Our team of experts has selected for you one of the best automatic driver systems available on the market, easy control and access.
Gate safety & access control equipment:
As soon as you have decided for an automation system, we propose different accessories to improve your access and protection to and of your property. Check out in the menu bar Automation, Access Control and Gate remotes.
Pedestrian gate automation NICE WALKYKIT
- EN approved and complies with Gate Safe Aware Security standards
- Includes an automatic obstacle detection feature
- Irreversible motor and anti-shear arm
- Self learning mode and closing limit positions
- Automatic fault diagnosis
- Programming of pause time
- To ensure safety of user, deceleration on opening and closing
- Quick and easy installation
- Easy to program with one single button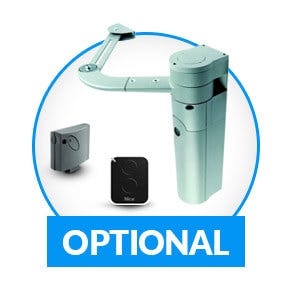 Your gate automation will include:
- NICE WALKY KIT low voltage electric gate opener
- Irreversible electromechanical gear motor 24 V.A.C.
- Incorporated control unit and receiver
- Transmitter 433.92 MHz
- 1 Gate remote NICE ON2E
- Installation and instruction manual
WATCH HOW TO INSTALL YOUR GARDEN GATE !
Product Downloads
Warranty
Warranty

16 years

Shipping
in

42

days
This product is guaranteed by the EMALU brand network for a period of 16 years subject to assembly and installation in accordance with the instructions for use and use under normal conditions
Features
- Material: 100% recyclable aluminium
- Vertical profile size (mm): 70 x 70 mm
- Horizontal profile size (mm): 60 x 40 mm
- Available standard height (in mm): 1500 - 1600 - 1700 - 1800 aside pillars
- Available in standard width (in mm): 800 - 900 - 1000 - 1100 - 1200 - 1300 - 1400 - 1500
- Different standard and bespoke RAL colours available
- Finishing: Plain boarded with decorative rosette
- Style: Straight top
- Weight of product: 25 - 40 Kg
- Manufacturer guarantee: 10 years
Reviews
love it

great experience with them

Great quality

Great quality and efficient products. This gate really has a good design.

love it

My experience with this store was awesome. i love it

highly recommended

Great guidance service thrtough purchase and installation.

Recommended Products
Just like gates and fences, gates have their share of responsibility in protecting and decorating a residence. The wicket gate is, as we know, that swinging structure that usually has one leaf. Due to its size, it is rare for a wicket door to have two wings. In order to avoid having to pass directly through the gate, owners install a wicket door for pedestrian passage. This means that it leads directly to the front door. In some cases, one passes through the garden before reaching the front door. It is therefore a kind of garden gate. At Mister Gates Direct you have a wide range of classic and gendarme hat gates from which you can choose the one that suits you best. There is the showroom, but there is also the online platform, mistergatesdirect.com, which can help you make an online purchase. In addition, this specialist also offers several other services.
CHOOSE AN ALUMINIUM GATE

Aluminium is a material appreciated for its great resistance and aesthetics. Compared to PVC, wrought iron, wood or stainless steel, it is much more advantageous because its qualities are more remarkable. Mister Gates Direct's aluminium doors are treated for a long life span. They are also highly resistant to corrosion, rust and rot. Attacks due to the weather have no effect on these aluminium doors.
The aluminium gates offered by Mister Gates Direct also have these same qualities. And the same applies to aluminium fences, garage doors, blinds, sight-screens, bay windows, doors and windows, roller shutters, etc. All the interior and exterior structures manufactured by this company are of immeasurable quality.
MOTORISATION CARRIED OUT BY MISTER GATES DIRECT

As Mister Gates Direct is a specialist in the field of opening solutions, it also offers motorisation services. Motorised joineries offer more advantages to users because of the comfort they provide. A motorised gate, for example, saves more time and increases the level of security for the entire property. Combined with an electric lock and a metal strike plate, this system is difficult for burglars to access.
In addition, the installation of the motorisation also increases the value of your home. It is always possible to install an operator on the gate and wicket door, regardless of the material with which either has been designed. Even on a custom-made gate, you can still make it happen. In the case of swing gates, the motor is simply installed on the wings. And for a sliding gate, the motor must be buried close to the profile.
You can choose between several gate and wicket door models, but if you need a more discreet element, we recommend choosing structures with a neutral colour (grey, white or black). Alternatively, you can also choose perforated profiles with slats (thin or thick) that offer light.
THE CANTERBURY PUSHING GATE

We have selected a special product for you so that you can admire the quality of a Mister Gates Direct gate. Here are its characteristics.
Aluminium profiles assembled with mortise and tenon joints:
- High rigidity, no deformation over time.
- Highly resistant to corrosion and rust
- Suitable for high salinity areas
- Easy maintenance
- 100% recyclable aluminium
- Opening 1 solid leaf
- Available colours: WHITE RAL 9016 - ANTHRACITE GREY RAL 7016 - BLUE RAL 5003 - BORDER RAL 3005 - GREEN RAL 6005 - BLACK RAL 9005
- Thermo-lacquering certified by the QUALICOAT label, ensures you of a superior quality for joinery for exterior use.
- ISO 9001 : 2008 customer satisfaction guarantee
- Integrated single point lock
- Numerous accessories supplied
- Foam and film packaging
When you buy a CANTERBURY gate, you will have :
- 1 aluminium leaf
- 1 Handle inside/outside
- 1 Battée
- 1 Single point lock with European cylinder and 3 keys
- 2 Adjustable hinges
- 1 Hinge cover 100 % ALU
- 4 Stile end caps
MAKE YOUR PURCHASE ON MISTERGATESDIRECT.COM

As mentioned above, Mister Gates Direct has an online platform that allows you to buy products without moving from home. This is a very attractive way to enjoy a high level of service. Delivery and installation will be carried out by the Mister Gates Direct's team. And before proceeding with the purchase, you can request a free quote. For the installation of gates, gates, fence posts or all your joinery, the team offers a special offer if you buy the product from Mister Gates Direct. Also, if it is a question of motorising your openings, you can count on their expertise. You can also purchase all the hardware for your closures. All these accessories are designed in accordance with manufacturing standards.