Description
let tim show you everything you need to know about the wedel
That easy to install your EMALU aluminium dual swing gate yourself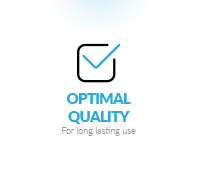 The EMALU products are both robust and lightweight for everyday use by your family and visitors. Your EMALU gate will not warp, drop, bend or twist. The aluminium treatment and colour finish complies with the latest quality standards. Despite the fact your gate is out all year, your gate will not suffer from changing weather conditions and will not crack overtime.
The EMALU gates are made of 100% aluminium using high-grade and state-of-the-art material. They do not require any special surface treatment before or after installing. They are resistant to the most extreme weather conditions.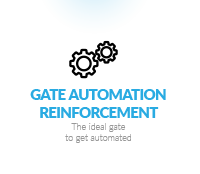 Your EMALU gate is designed from the beginning to accommodate gate automation. A reinforced profile spanning the width allows for an easy and fast installation of an automation kit for a daily comfort.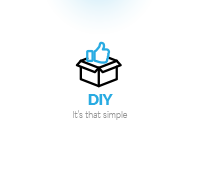 EMALU gates are provided with all the fixtures and fittings needed, you would not have thought that it would be that easy to install the gate. With help of our instruction manuals and videos you will find out how easy it is to install the gate yourself.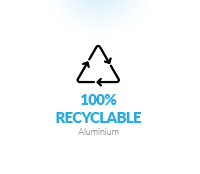 EMALU stands for sustainability. All our gates are made of 100% recyclable aluminium and are reusable in an eco-friendly environment. For the cleaning, no need of aggressive detergents, just wash with a warm soapy water and a sponge, rinsing with clear water. We say easy or even Zero maintenance.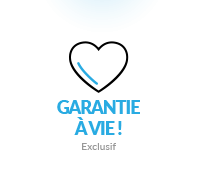 Tout le monde parle de qualité, chez Mister Menuiserie on s'engage avec nos clients et on le prouve avec la garantie à vie sur tous nos portails et nos portillons
Product specifications of your EMALU dual swing gate:
- 100 % recyclable aluminium, resistant to corrosion and rust
- Extremely stable, will not warp, drop, bend or twist overtime
- Suitable for highly saline environments
- Available in several standard and bespoke colours
- Allows optimised finishes with a no-chrome lacquer of 80 microns
- Seaside resistant heatproof lacquering product certification scheme
- Reinforced 6mm profile to support gate automation
- Easy maintenance, we say ZERO maintenance
- Wash with warm soapy water and a sponge, rinsing with clear water.
- 10 year manufacturer guarantee
Delivery of your EMALU dual swing gate will contain:
- 2 Aluminium leaves builds of mortise and tenon joints
- 1 door handle (internal / external view)
- 1 Central close stop for the leaves
- 2 In-screed reception stops
- 1 Integrated single-point locking with 3 keys (European standard)
- 1 Reinforced panel to support gate automation
- 2 Adjustable hinges and 2 cover hinges
- 8 Profile cover stops
- For a maximum safety during transport, all our products are packed in foam and shrink wrapped
Dual swing gate automation Motostar Eclistar:
- Easy mounting with help of 1 cable to 3 devices
- Adjustable opening and closing time
- Automatic setting of radio frequency for the transmission
- Back-up battery compatible (optional)
- Self learning system end of range opening and closing. THE KIT INCLUDES:
- 2 ECLISTAR articulated arm motors
- 1 CLICKSTAR remote control (433.92 Mhz)
- 1 pair of INFRASTAR photocells (10 m reach)
- 1 LUMISTAR flashing light (includes a wall fixing support)
- 1 Installation and user manual
L'idée d'un portail alu vous attire ? Sachez qu'un portail en aluminium est généralement apprécié pour sa qualité de finition, mais encore, pour ses différentes possibilités en matière de design. En faisant un passage dans notre magasin Mister Menuiserie, vous pouvez choisir entre les portails en aluminium qui sont étalés dans tous nos rayons. Pour les modèles de portail semi-ajouré, vous pouvez acquérir à prix exceptionnel ce portail alu 2 battants droit semi-ajouré EMALU WEDEL.
Une qualité sur mesure avec un portail alu
Déjà, un bon nombre de foyers opte pour un portail alu du fait que l'aluminium est un matériau moderne et noble. À la fois pratique et esthétique, il offre de nombreux avantages aux usagers. Pouvant résister aux intempéries et face aux chocs violents, il est très solide mais très léger par rapport au PVC. Il faut noter aussi qu'il ne craint pas la rouille et présente une ténacité similaire à celle du fer. En faisant le choix d'installer un portail alu, vous êtes certain d'investir dans un portail de qualité capable de résister très longtemps. Extrêmement malléable, l'alu offre de nombreuses possibilités en termes de dimensions, de couleurs et surtout de design. De ce fait, un portail en aluminium peut s'adapter à toutes formes de styles et de formes, que ce soit traditionnel, moderne, nature et encore d'autres pour un confort visuel et manuel authentique. Du point de vue décoration, ce modèle de portail peut être personnalisé avec différents motifs tels que des pointes dorées, des pointes coniques, des fers de lance, des rosaces ou encore des volutes selon votre choix. En prime de tous ces privilèges, l'alu permet un choix de couleur très diversifié comme des couleurs satinées, brillantes ou sablées, imitation fer forgé, l'idéal qui s'intègre à la perfection à l'architecture de votre résidence.
Qualité et sécurité avec le portail alu 2 battants droit semi-ajouré EMALU WEDEL
Dès qu'une personne pointe son regard sur votre propriété, au premier coup d'œil, elle va regarder l'allure de votre portail. Donc, il est essentiel de s'équiper d'un portail à la fois robuste et élégant. Avec ce portail en aluminium 2 battants droit semi-ajouré EMALU WEDEL, c'est sûr que la présentation de propriété reste exceptionnelle. Doté de deux vantaux en alu, ce portail est aussi muni d'une poignée intérieur/extérieur avec un sabot central et deux arrêts d'ouverture à sceller. Le dispositif est aussi incorporé d'une serrure à point avec un cylindre européen ainsi que trois clés pour le déverrouillage manuel. Pour faciliter son pilotage à distance, le système de motorisation est équipé de deux motoréducteurs avec une armoire de commande et une carte radio, sans oublier la télécommande et le feu de clignotant de coloris orange. Pour l'installation, le kit est accompagné d'une notice d'installation qui va simplifier son montage. Et du côté de l'entretien, vous aurez aussi droit à une notice alors ne vous en faites pas. D'ailleurs, un portail alu ne nécessite pas de grand entretien. Dès maintenant, vous pouvez faire la configuration de votre modèle standard sur notre site, ou si vous voulez le modèle sur mesure, vous pouvez aussi le créer ce même site. Le but est de vous satisfaire alors n'hésitez plus !
Seul ou associé à un autre matériau, un portail alu fait toujours son effet ! Passez donc votre commande sur le site de notre magasin Mister Menuiserie et laissez-vous séduire par la qualité de ce portail alu 2 battants droit semi-ajouré EMALU WEDEL accessible à bas prix. Cet équipement est garanti par la marque EMALU pour une durée de 10 ans alors profitez-en !
Features
- Material: 100% recyclable aluminium
- Vertical profile size (mm): 100 x 54 mm
- Horizontal profile size (mm): 90 x 36 mm
- Available standard height (in mm): 1600 - 1700 - 1800 aside pillars
- Available in standard width (in mm): 3000 - 3250 - 3500 - 3750 - 4000 - 4250 - 4500 - 4750 - 5000
- Different standard and bespoke RAL colours available
- Finishing: Mixed infill
- Style: Double arch top
- Weight of product (Kg): 66 - 120
- Manufacturer guarantee: 10 years
Recommended Products