Aluminium double swing driveway gates BRAGA
Description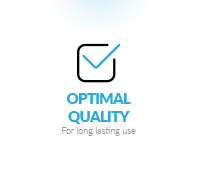 The products are both robust and lightweight for everyday use. Your gate will not warp, drop, bend or twist. The aluminium treatment and colour finish complies with the latest quality standards. Despite the fact your gate is out all year, it will not suffer from changing weather conditions.
Our gates are made of 100% aluminium using high-grade and state-of-the-art materials. Your aluminium driveway or garden gate will not require any special surface treatment before or after installing. All our productds are very resistant to saline environments and will not crack overtime.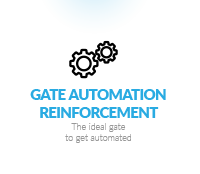 Your gate is designed from the beginning to accommodate a gate automation. A prefabricated reinforced profile spanning the width will make it much easier to install an electric opener for your driveway or garden gate. At Mister Gates Direct we look for innovative solutions with the objectif to improve your daily comfort.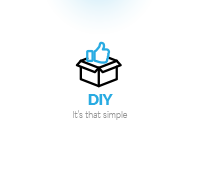 Our gates are provided with all the fixtures and fittings needed, you would not have thought that it would be that easy to install the gate. With help of our handy instruction manuals and videos you will find out how easy it is to install the driveway and / or pedestrian gate yourself.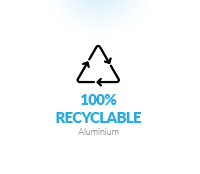 Mister Gates Direct stands for sustainability. All our gates are made of 100% recyclable aluminium and are reusable in an eco-friendly environment. For the cleaning, no need of aggressive detergents, just wash with a warm soapy water and a sponge, rinsing with clear water.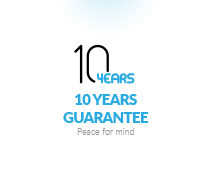 Our gates are specially treated against rust and corrosion complying with a seaside resistant heatproof lacquering. All our aluminium gates come with a 16-year guarantee. Our team remain at your entire disposal, also after you have purchased one of our products.
Product features of your dual swing gate:
- 100 % recyclable aluminium
- Assembled by tenons and mortises
- Resistant to corrosion and rust
- Extremely stable, will not warp, drop, bend or twist overtime
- Suitable for highly saline environments
- Available in several standard and bespoke RAL colours
- Standard or bespoke configuration available
- Vertical, horizontal or diagonal slat filling
- Allows optimised finishes with a no-chrome lacquer of 80 microns
- Paint finishing according heatproof lacquering certification scheme©
- Reinforced 6mm profile to support gate automation
- Easy maintenance, we say ZERO maintenance
- Wash with warm soapy water and a sponge, rinsing with clear water.
- Factory ISO 9001 : 2008 certification
- 10 year manufacturer guarantee
Delivery of your EMALU dual swing gate will contain:
- 2 Aluminium leaves builds of mortise and tenon joints
- 1 door handle (internal / external view)
- 1 Central close stop for the leaves
- 2 In-screed reception stops
- 1 Integrated single-point locking with 3 keys (European standard)
- 1 Reinforced panel to support gate automation
- 2 Adjustable hinges and 2 cover hinges
- 8 Profile cover stops
- For a maximum safety during transport, all our products are packed in foam and shrink wrapped
Do you want your dual swing gate automated?
Our team of experts has selected for you one of the best automatic gate driver systems available on the market, easy control and access.
Gate safety & access control equipment:
As soon as you have decided for an automation system, we propose different accessories to improve your access and protection to and of your property. Check out in the menu bar Automation, Access Control and Gate remotes.
Dual swing gate automation Motostar Eclistar:
- Easy mounting with help of 1 cable to 3 devices
- Adjustable opening and closing time
- Automatic setting of radio frequency for the transmission
- Back-up battery compatible (optional)
- Self learning system end of range opening and closing. THE KIT INCLUDES:
- 2 ECLISTAR articulated arm motors
- 1 CLICKSTAR remote control (433.92 Mhz)
- 1 pair of INFRASTAR photocells (10 m reach)
- 1 LUMISTAR flashing light (includes a wall fixing support)
- 1 Installation and user manual
WATCH HOW TO INSTALL YOUR DUAL SWING GATE !
HAVE YOUR GATE DELIVERED DIRECTLY AT YOUR DOOR ! Product Downloads
Warranty
Warranty

16 years

Shipping
in

42

days
This product is guaranteed by the MISTER GATES DIRECT brand network for a period of 16 years subject to assembly and installation in accordance with the instructions for use and use under normal conditions
Features
- Material: 100% recyclable aluminium
- Vertical profile size (mm): 100 x 54 mm
- Horizontal profile size (mm): 90 x 36 mm
- Available standard height (in mm): 1600 - 1700 - 1800 aside pillars
- Available in standard width (in mm): 3000 - 3250 - 3500 - 3750 - 4000 - 4250 - 4500 - 4750 - 5000
- Different standard and bespoke RAL colours available
- Finishing: straight top
- 50% plain and 50% louvre style
- Weight of product (Kg): 66 - 120
- Manufacturer guarantee: 16 years
(*) For standard sized swing gates, the gap between the leaf and post is 22 mm. Check the product sheet before ordering.
Reviews
good

very honest, reliable, and timely

Good product and service

Service from the customer team was great. The product delivered fast and as advertised.

Best servic provider company

I love their quality material , they delivered with great coverage, I will suggest this company with everyone.
Recommended Products
Do you wish to have a home that is both elegant and secure? Start by choosing a gate that is aesthetically pleasing, but at the same time ensures unparalleled resistance? As it is the first element that the public sees, it is essential to choose it carefully. It allows access while at the same time knowing how to secure your home. At Mister Gates Direct, we provide you with a catalogue of aluminium gates. Sliding or swinging, we have a wide range of models. If your heart is set between these two models of openings, we will start by introducing you to our quality swing gates.
WHY BET ON A SWING GATE?
It is no coincidence that swing gates continue to appeal to both private individuals and professionals. Compared to the sliding gate, this type of opening promises a large number of qualities and advantages. It differs from the sliding model with its number of leaves. A swing gate has two leaves. This enables it to offer you an opening angle of 180°. This equipment is also easy to install. You do not need to call in a professional installer. A swing gate has won over private individuals thanks to its lower price. If you are among those who are avaricious of effort, you should know that this type of joinery is perfectly suited to all types of gate motorisation.
Swing gates can also be presented in different models. There are those with a single leaf and those with double wings. This gives you the choice between an outward and inward opening. The latter is perfect if you live close to a public road.
THE ADVANTAGES OF AN ALUMINIUM SWING GATE

Different models of swing gates are also available. You can choose between a steel gate, a wrought iron gate, a wooden gate, a PVC gate and an aluminium gate.
We all know that aluminium is a very strong and resistant material. It is also non-corrosive and rust resistant. In addition, it has excellent impact and weather resistance. It ensures a long life to accompany you for a very long time. You simply need to know how to take care of it. It is really easy to care for. A regular sponge bath is all it takes to keep its original look.
Aesthetically speaking, aluminium gates promise you exceptional elegance. It is a material that is very easy to shape. This is also why it is highly appreciated by woodworking experts. Aluminium can be used to create swing gates in a variety of shapes and styles. In fact, if you wish to give your home a contemporary design, we recommend that you opt for the installation of aluminium swing gates. If you wish to install aluminium swing gates with an authentic style, we suggest you choose between straight, gendarme hat-shaped, inclined, curved, etc. aluminium swing gates. If you wish to enjoy a modern gate, you can even choose the type of filling for your opening system. There are models with solid and perforated blades. Aluminium also allows you to enjoy a swinging gate in original colours such as satin, gloss, imitation iron or wood, sandblasted, anthracite, white and grey, sober, etc.
In order to benefit from the longevity of your house gate, we also recommend that you motorize it. In fact, it is very easy to install a gate with an operator. In addition to its modern style, this type of opening allows you to improve the security of your home. Indeed, by controlling it with a remote control or a videophone, you will have total control over its opening and closing. An aluminium swing gate can be adapted to several models of motorization system. It is up to you to choose between self-locking, self-supporting, articulated arm, jacks, underground, etc. motorization. In addition to its aesthetics, an automatic gate offers an exceptional lifespan compared to a manual gate.
CHOOSE ALUMINIUM GATES FROM MISTER MENUISERIE

Choosing a gate is not done at random. Several criteria are taken into account in order to find the right one. To take advantage of the benefits of a quality aluminium swing gate, we advise you to think about your gate manufacturer. This is an important element that should not be overlooked. If you are interested in a swinging aluminium gate, trust a reputable manufacturer and dealer. For this, we suggest you take a tour of Mister Gates Direct.
Our site is considered a leader in the field of aluminium gate sales. We provide you with design, high-performance and durable products to satisfy its many customers. We offer standard size equipment, but we can also manufacture a custom-made and personalised gate if the size of your gate is quite different from others.
All our products are made from custom aluminium which is fully capable of resisting rust, corrosion and salinity. Our models are equipped with handles and anti-lift locks. Our aluminum gates are also easy to motorize. In fact, we provide you with motorisation kits consisting of remote controls, gate motor, slope regulator, photocells, receiver, top and bottom hinges, limit switches, stops, rail, emergency battery, etc. This is to help you to easily install your aluminium swing gate. In addition to the gate motorisation, you will find a wide range of automations for shutters, garage doors, awnings, etc. among our ranges.
In our shop you can also find other types of joinery such as roller shutters, blinds, garage doors, wicket doors, fences, etc. We also sell a wide range of armoured doors.
Mister Gates Direct is also known for our excellent quality and price ratio. If you would like to save money on your purchase, we advise you to take a look around our site and find your type of opening among our gate models.