Aluminium double swing driveway gate AIX
Description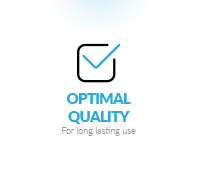 The products are both robust and lightweight for everyday use. Your gate will not warp, drop, bend or twist. The aluminium treatment and colour finish complies with the latest quality standards. Despite the fact your gate is out all year, it will not suffer from changing weather conditions.
Our gates are made of 100% aluminium using high-grade and state-of-the-art materials. Your aluminium driveway or garden gate will not require any special surface treatment before or after installing. All our productds are very resistant to saline environments and will not crack overtime.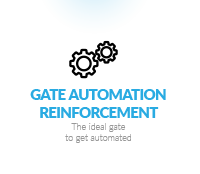 Your gate is designed from the beginning to accommodate a gate automation. A prefabricated reinforced profile spanning the width will make it much easier to install an electric opener for your driveway or garden gate. At Mister Gates Direct we look for innovative solutions with the objectif to improve your daily comfort.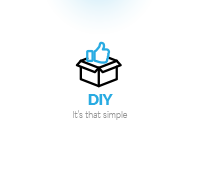 Our gates are provided with all the fixtures and fittings needed, you would not have thought that it would be that easy to install the gate. With help of our handy instruction manuals and videos you will find out how easy it is to install the driveway and / or pedestrian gate yourself.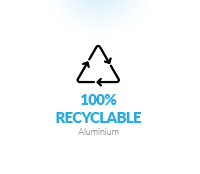 Mister Gates Direct stands for sustainability. All our gates are made of 100% recyclable aluminium and are reusable in an eco-friendly environment. For the cleaning, no need of aggressive detergents, just wash with a warm soapy water and a sponge, rinsing with clear water.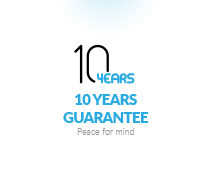 Our gates are specially treated against rust and corrosion complying with a seaside resistant heatproof lacquering. All our aluminium gates come with a 16-year guarantee. Our team remain at your entire disposal, also after you have purchased one of our products.
Product features of your dual swing gate:
- 100 % recyclable aluminium
- Assembled by tenons and mortises
- Resistant to corrosion and rust
- Extremely stable, will not warp, drop, bend or twist overtime
- Suitable for highly saline environments
- Available in several standard and bespoke RAL colours
- Standard or bespoke configuration available
- Vertical, horizontal or diagonal slat filling
- Allows optimised finishes with a no-chrome lacquer of 80 microns
- Paint finishing according heatproof lacquering certification scheme©
- Reinforced 6mm profile to support gate automation
- Easy maintenance, we say ZERO maintenance
- Wash with warm soapy water and a sponge, rinsing with clear water.
- Factory ISO 9001 : 2008 certification
- 10 year manufacturer guarantee
Delivery of your EMALU dual swing gate will contain:
- 2 Aluminium leaves builds of mortise and tenon joints
- 1 door handle (internal / external view)
- 1 Central close stop for the leaves
- 2 In-screed reception stops
- 1 Integrated single-point locking with 3 keys (European standard)
- 1 Reinforced panel to support gate automation
- 2 Adjustable hinges and 2 cover hinges
- 8 Profile cover stops
- For a maximum safety during transport, all our products are packed in foam and shrink wrapped
Do you want your dual swing gate automated?
Our team of experts has selected for you one of the best automatic gate driver systems available on the market, easy control and access.
Gate safety & access control equipment:
As soon as you have decided for an automation system, we propose different accessories to improve your access and protection to and of your property. Check out in the menu bar Automation, Access Control and Gate remotes.
Dual swing gate automation Motostar Eclistar:
- Easy mounting with help of 1 cable to 3 devices
- Adjustable opening and closing time
- Automatic setting of radio frequency for the transmission
- Back-up battery compatible (optional)
- Self learning system end of range opening and closing. THE KIT INCLUDES:
- 2 ECLISTAR articulated arm motors
- 1 CLICKSTAR remote control (433.92 Mhz)
- 1 pair of INFRASTAR photocells (10 m reach)
- 1 LUMISTAR flashing light (includes a wall fixing support)
- 1 Installation and user manual

CONTENTS OF YOUR PACKAGE
2 Aluminium leaves
1 Handle inside/outside
1 Central shoe 100% ALU
2 Opening stops to be sealed
1 Single point lock with European cylinder and 3 keys
2 Automation reinforcements
2 Adjustable hinges
2 Hinge covers 100% ALU
8 Stile end caps

Delivery in 35 days !

WATCH HOW TO INSTALL YOUR DUAL SWING GATE ! Product Downloads
Warranty
Warranty

16 years

Shipping
in

42

days
This product is guaranteed by the MISTER GATES DIRECT brand network for a period of 16 years subject to assembly and installation in accordance with the instructions for use and use under normal conditions
Features
- Material: 100% recyclable aluminium
- Vertical profile size (mm): 100 x 54 mm
- Horizontal profile size (mm): 90 x 36 mm
- Available standard height (in mm): 1600 - 1700 - 1800 aside pillars
- Available in standard width (in mm): 3000 - 3250 - 3500 - 3750 - 4000 - 4250 - 4500 - 4750 - 5000
- Different standard and bespoke RAL colours available
- Finishing: Plain boarded with Alunox inserts
- Style: Straight top
- Weight of product (Kg): 66 - 120
- Manufacturer guarantee: 16 years
Recommended Products
If you want an aluminium swing gate, look no further! On Mister Gates Direct you will surely find what you are looking for! Discover the aluminium swing gate Aix.
THE ADVANTAGES OF A SWINGING GATE

Made up of two wings, which open at right angles, the swing gate always has a lot of followers, as you have certainly noticed. With this type of gate, the gate opens either outwards or inwards.
With a swing gate, you have plenty of space to manoeuvre your vehicle. The degree of opening varies from 90° to 180°, depending on the type of fixing chosen. Speaking of fixing, note that it can be either surface-mounted or panel-mounted on the pillars.
Regardless of the configuration of your driveway (i.e. whether it is flat or downhill), you can always opt for a swing gate. And contrary to what you might think, a swing gate can be chosen even if the entrance is sloping (the slope should not be too steep anyway). In this case, you should bet for an outward opening. In any case, bear in mind that a swing gate requires sufficient clearance. And of course, opening inwards is the most practical. Those who opt for an outward opening should ensure that the leaves do not encroach on the public highway. If the property is located at the edge of a street, the best solution would be to opt for an inward opening.
And if there is one detail to bear in mind, it is that a swing gate is easier to install than a sliding gate. Its installation does not require major masonry work.
Moreover, to the delight of your wallet, a swing gate is less expensive than a sliding gate.
LET YOURSELF BE SEDUCED BY AN ALUMINIUM SWING GATE

An aluminium swing gate has many advantages. Above all, you gain safety with this material. After all, aluminium is a robust and solid material. Because it is resistant to impact and rust, it is more durable. There will be no risk of deformation, despite the years.
Compared to other materials, aluminium is more design-oriented and more modern. Not only does it allow for a variety of finishes, it also offers a variety of colour options.
And as you are undoubtedly aware, aluminium does not require any special maintenance.
THE AIX ALUMINIUM SWING GATE: THE ALUMINIUM SWING GATE YOU NEED !

At Mister Gates Direct, discover just a few of the aluminium swinging gates you need. The Aix aluminium swing gate signed EMALU will certainly seduce you. With aluminium profiles assembled using mortise and tenon joints, it combines robustness and lightness above all. As it is a solid model, it promises you optimum privacy. You will also be protected from prying eyes.
Since your gate must stay with you for as long as possible, the manufacturer used top-quality aluminium in the design, which has been thoroughly treated against rust, corrosion and salinity. Whether you're in a coastal region or in a coastal area, and no matter what the weather conditions outside, rest assured that your gate will always last longer. Despite the years, there will be no risk of deformation. To ensure optimum reliability, all the accessories offered with your gate are 100% aluminium: hinge covers, hoof and handle. Speaking of accessories, for optimum security, the lock with hook with anti-lifting point.
Aesthetically, due to its assembly method, the Aix 2-leaf aluminium gate has a much more contemporary design. Thanks to the alunox finish, its style is simply refined. The thermo-lacquering is QUALICOAT certified, which remains an additional guarantee of quality. It is up to you to choose from the available colours: WHITE RAL 9016 - ANTI-HRACITE GREY RAL 7016 - BLUE RAL 5003 - BORDER RAL 3005 - GREEN RAL 6005 - BLACK RAL 9005 or GOLDEN OAK.
The installation remains simple, which will undoubtedly delight you. Yes, the Aix swing gate is ready to install.
As far as maintenance is concerned, it is disconcertingly easy: from time to time, clean your Aix aluminium gate with a simple sponge and that's it.
Do you want a model with special dimensions? Don't panic! At Mister Gates Direct, configure your custom-made gate with ease.
Whatever your choice, your gate will be sure to satisfy you. Indeed, the AIX aluminium swing gate is ISO 9001 certified. Moreover, benefit from a 16-year guarantee after purchase.
Always with the aim of satisfying you fully, Mister Gates Direct guarantees you first-class customer service, a price defying all competition, ease of payment, delivery in the shortest possible time and a reactive and competent after-sales service.
AIX ALUMINIUM SWINGING GATE, THINK ABOUT THESE OPTIONS THAT MAKE ALL THE DIFFERENCE

Of course, with a motorised aluminium swing gate, you will gain in comfort on a daily basis. Just like the swing gates from EMALU, the Aix double swing gate is designed from the outset to accommodate an automated system. Thanks to a reinforcement running the entire length of the gate, the installation of an operator is quick and easy. Offered as an option, Motostar's ECLISTAR motorisation is perfectly adapted to your AIX gate (even if it is used intensively). Complete, this swing gate motorisation includes everything: gear motors, control box, radio card, set of photocells, remote control. To be connected with a single 3-conductor cable, the 24V motor has a self-diagnosis function. It incorporates adjustable mechanical stops for opening and closing. Optimum safety is guaranteed during use as you can manage the operating speed and the limit switch. In the event of a power failure, manual opening is possible thanks to the release lever.
In addition, please note that the 7" Livistar videophone from Motostar will be offered as an option with your AIX aluminium kit gate. Thanks to it, you can easily control access to your property and, above all, no longer open your gate to unwanted visitors. The Livistar video intercom is specially designed to give you complete satisfaction. The 7'' LCD screen of the LIVIMn video intercom ensures great comfort when viewing images. The door station in brushed stainless steel can be easily matched to your entrance, no matter what the medium. Master/Slave function, answer and connection via 8 intercommunication keys, magnetic loop for hearing impaired calls, everything has been thought out for a better user experience.