Description
let tim show you everything you need to know about the adriatique
it's that easy to install your EMALU aluminium dual swing gate yourself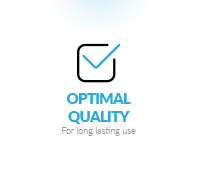 EMALU products are both robust and lightweight. It will not warp, drop, bend or twist. The aluminium treatment and colour finish complies with the latest quality standards. Despite the fact your gate is out all year, it will not suffer from changing weather conditions and will not crack overtime.
The EMALU gates are made of 100% aluminium using high-grade and state-of-the-art material. They do not require any special surface treatment before or after installing. They are resistant to the most extreme weather conditions.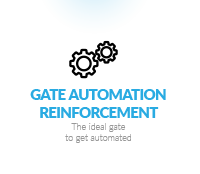 Your EMALU gate is designed from the beginning to accommodate gate automation. A reinforced profile spanning the width allows for an easy and fast installation of an automation kit for a daily comfort.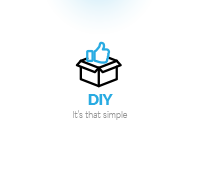 EMALU gates are provided with all the fixtures and fittings needed, you would not have thought that it would be that easy to install the gate. With help of our instruction manuals and videos you will find out how easy it is to install the gate yourself.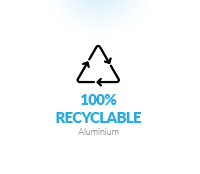 EMALU stands for sustainability. All our gates are made of 100% recyclable aluminium and are reusable in an eco-friendly environment. For the cleaning, no need of aggressive detergents, just wash with a warm soapy water and a sponge, rinsing with clear water. We say easy or even Zero maintenance.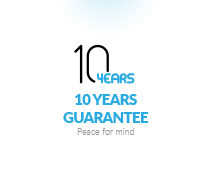 EMALU gates are specially treated against rust and corrosion complying with a seaside resistant heatproof lacquering. All our aluminium gates come with a 10-year guarantee as standard from the factory. Our team remain at your entire disposal for any requirement needed, also after you have purchased one of our products.
Product features of your EMALU dual swing gate:
- 100 % recyclable aluminium
- Assembled by tenons and mortises
- Resistant to corrosion and rust
- Extremely stable, will not warp, drop, bend or twist overtime
- Suitable for highly saline environments
- Available in several standard and bespoke RAL colours
- Standard or bespoke configuration available
- Vertical, horizontal or diagonal slat filling
- Allows optimised finishes with a no-chrome lacquer of 80 microns
- Paint finishing according heatproof lacquering certification scheme©
- Reinforced 6mm profile to support gate automation
- Easy maintenance, we say ZERO maintenance
- Wash with warm soapy water and a sponge, rinsing with clear water.
- Factory ISO 9001 : 2008 certification
- 10 year manufacturer guarantee
Delivery of your EMALU dual swing gate will contain:
- 2 Aluminium leaves builds of mortise and tenon joints
- 1 door handle (internal / external view)
- 1 Central close stop for the leaves
- 2 In-screed reception stops
- 1 Integrated single-point locking with 3 keys (European standard)
- 1 Reinforced panel to support gate automation
- 2 Adjustable hinges and 2 cover hinges
- 8 Profile cover stops
- For a maximum safety during transport, all our products are packed in foam and shrink wrapped
Do you want your dual swing gate automated?
Our team of experts has selected for you one of the best automatic gate driver systems available on the market, easy control and access.
Gate safety & access control equipment:
As soon as you have decided for an automation system, we propose different accessories to improve your access and protection to and of your property. Check out in the menu bar Automation, Access Control and Gate remotes.
Dual swing gate automation Motostar Eclistar:
- Easy mounting with help of 1 cable to 3 devices
- Adjustable opening and closing time
- Automatic setting of radio frequency for the transmission
- Back-up battery compatible (optional)
- Self learning system end of range opening and closing. THE KIT INCLUDES:
- 2 ECLISTAR articulated arm motors
- 1 CLICKSTAR remote control (433.92 Mhz)
- 1 pair of INFRASTAR photocells (10 m reach)
- 1 LUMISTAR flashing light (includes a wall fixing support)
- 1 Installation and user manual
Avec la recrudescence, l'insécurité, nombre de personnes décident actuellement de clôturer leur habitation. En parlant de l'insécurité, le portail joue un rôle majeur dans la protection de votre maison contre le vol. En effet, personne ne peut se faufiler dans votre cours qu'en franchissant cette fente. Face à cette situation, ce dispositif d'entrée doit être résistant aux tentatives d'effraction. C'est pourquoi il est recommandé d'investir dans le portail alu. Cet équipement est à la fois robuste, résistant et durable. Et si vous misez sur le portail alu 2 battants convexe plein EMALU ADRIATIQUE proposé sur le site mistermenuiserie.com ?
Pourquoi choisir le portail alu ?
De nos jours, le nombre de vols ne cesse d'augmenter. À en croire certains statistiques, en France il y a environ 240 000 cambriolages par an soit un vol toutes les 90 minutes. Devant ce chiffre alarmant, il est sage de renforcer la sécurité de votre habitation, et ce, en optant pour un portail solide. En effet, les voleurs empruntent en général cette entrée pour pénétrer dans votre jardin.
À ce titre, pensez au portail alu. Ce modèle résiste à toute épreuve, et ce, grâce à l'aluminium. Eh oui, ce matériau est d'une particulière robustesse. Il s'obstine à toute tentative d'intrusion. Gare aux voleurs qui se montrent malins, ils seront obligés d'abandonner leur acte en voyant votre portail alu.
En outre, la fermeture d'entrée aluminium offre une durée de vie exceptionnelle. À cela, le modèle vous assure un retour sur investissement positif. En plus, le portail alu se montre bien indémodable. L'aluminium gardera son allure originale pendant de longues années.
Par ailleurs, il peut recevoir plusieurs couleurs. Vous pouvez ainsi choisir le portail aluminium qui mariera au style de votre aménagement intérieur. Ce dispositif d'entrée se décline également en de nombreux modèles. Vous pouvez choisir entre les portails alu battants ajourés, semi-ajouré, plein et les portails alu coulissant, à rail ou autoportant. En optant pour le portail alu battant, vous aurez davantage de nombreux choix. Eh oui, il existe aussi de portail à chapeau de gendarme, convexe, etc. Bref, le portail aluminium peut être votre allié côté sécurité et confort au quotidien.
De bonnes raisons d'opter pour le portail alu 2 battants convexe plein EMALU ADRIATIQUE
Vous êtes en quête d'un portail alu, n'hésitez surtout pas à choisir ce portail alu 2 battants convexe plein EMALU ADRIATIQUE. Comme il bénéficie d'une structure pleine, celui-ci renforce bien la sécurité de votre logement. Avec ce modèle, votre résidence sera en effet à l'abri des regards indiscrets des passants. De plus, l'outil est l'œuvre de l'EMALU, le fabricant reconnu pour la menuiserie en aluminium.
Le portail alu 2 battants convexe plein EMALU ADRIATIQUE est fait à partir de l'aluminium de première qualité. Certifié par le label QUALICOAT, l'aluminium du modèle est alors très résistant à la corrosion et à la rouille. Et grâce à sa serrure avec crochet et pointe anti-soulèvement intégrée, cet équipement peut protéger votre maison contre les cambrioleurs.
Le portail alu 2 battants convexe plein EMALU ADRIATIQUE est également l'équipement idéal pour celui qui souhaite optimiser son confort. Celui-ci est doté des renforts motorisation pour vous permettre de l'automatiser facilement. Et avec sa forme convexe, le modèle ne passera pas inaperçu dans votre aménagement extérieur.
Ce produit vous tente ? Visitez dès à présent notre portail en ligne mistermenuisrie.com. Nous vous le proposons à un tarif abordable, plus facilité de paiement.
Features
- Material: 100% recyclable aluminium
- Vertical profile size (mm): 100 x 54 mm
- Horizontal profile size (mm): 90 x 36 mm
- Available standard height (in mm): 1600 - 1700 - 1800 aside pillars
- Available in standard width (in mm): 3000 - 3250 - 3500 - 3750 - 4000 - 4250 - 4500 - 4750 - 5000
- Different standard and bespoke RAL colours available
- Finishing: Plain boarded
- Style: Double arch top
- Weight of product (Kg): 66 - 120
- Manufacturer guarantee: 10 years
(*) For standard sized swing gates, the gap between the leaf and post is 22 mm. Check the product sheet before ordering.
Recommended Products