Aluminium Bespoke Fence PATRAS
Description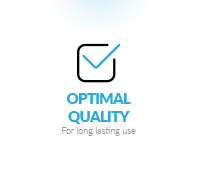 The EMALU products are both robust and lightweight for everyday use. Your fence will not warp, drop, bend or twist. The aluminium treatment and colour finish complies with the latest quality standards. Despite the fact your gate is out all year, it will not suffer from changing weather conditions.
The EMALU fences are made of 100% aluminium using high-grade and state-of-the-art materials. Your aluminium fence will not require any special surface treatment before or after installing. All EMALU products are very resistant to saline environments and will not crack overtime.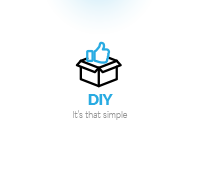 EMALU fences are provided with all the fixtures and fittings needed, you would not have thought that it would be that easy to install the fence. With help of our handy instruction manuals and videos you will find out how easy it is to install it yourself.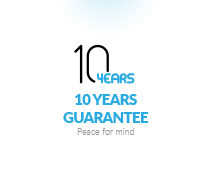 EMALU fences are specially treated against rust and corrosion complying with a seaside resistant heatproof lacquering. All our fences come with a 10-year guarantee. Our team remain at your entire disposal, also after you have purchased one of our products.
CUSTOM MADE ALUMINIUM FENCE PATRAS

The PATRAS fence with wide horizontal slats is the perfect companion for your aluminium gate. It shares all the characteristics of your equipment. It is incredibly resistant, the aluminium used benefits from a special treatment against rust, corrosion and salinity, and its entirely mechanical construction gives it a rigid structure that will not deform over the years.
The PATRAS fencing kit is pre-assembled with mortise and tenon joints to provide greater rigidity, strength and flexibility, thus avoiding deformation over time. It is also very resistant to the most difficult weather conditions.
In addition, you can select the colour of your choice from among the available colours, in order to harmoniously follow that of your gate, or on the contrary, to vary the shades. Everything is possible, according to your taste.



THE STRONG POINTS OF YOUR ALUMINIUM MISTER GATES DIRECT FENCE

- Pre-assembled aluminium profiles with mortise and tenon joints.
- High rigidity, no deformation over time.
- Easy maintenance
- 100% recyclable aluminium.
- For screwing or sealing
- Can be cut in height and width.
- Horizontal wide blades
- Thermo-lacquering certified by the QUALICOAT Label, ensures you of a superior quality for joinery for exterior use.
- ISO 9001 : 2008 customer satisfaction guarantee
Product Downloads
Warranty
Warranty

16 years

Shipping
in

40

days
This product is guaranteed by the MISTER GATES DIRECT brand network for a period of 16 years subject to assembly and installation in accordance with the instructions for use and use under normal conditions
Features
Vertical uprights (Posts) : 70 x 40 mm
Cap dimensions : 70 x 40 x 8 mm
Horizontal rails : 60 x 28 mm
Fence lock : 100 x 70 x 13 mm
Material : Aluminium
Filling : Horizontal blades

Reviews
Great

Product delivered on time and well packed. Beautiful look.

it was good experience

I have visited many stores but did not find any best store like this. this was an awesome store with quality things . i love it

Very good

A very good aluminium fence. Installation was not too hard and the final look is great !
Recommended Products
A practical and reliable installation that is generally used to delimit a property, fencing is also a piece of equipment that enhances your everyday safety. We are all aware that in today's world, fencing is essential for safety, privacy and design. MisterGatesDirect, the aluminium expert, offers you a range of its PATRAS solid aluminium fencing designed especially for you. In rolls, in mesh or even in slats, our shop offers you its selection of excellent quality fences at bargain prices.
WHAT IS AN ALUMINIUM SOLID FENCE ?

We all know that danger does not prevent, so we might as well be more careful and always expect the worst. A fenced property is a responsible gesture with rigid panels along your property, you can benefit from increased insurance. It is therefore necessary to erect a fence around our home as it is practical to avoid the prying eyes of our neighbours and those who pass in front of the house. To do this, you can opt for a screen or a canisse, which are classic, blackout products.
Aside from the security aspect, a fence is also a way to highlight the beauty of the environment in which you live. It is still important to choose a good fence height to avoid possible intrusions. Also, you must choose the design of your fence to enhance the aesthetics of your entire property.
You can choose between several types of fencing: solid fence, fence with mesh panels or fence with fences. Aluminium is practical to shape and model. You therefore have a wide choice of models to suit your expectations and desires. The fence panel remains a great classic in this design and offers great occultations. For garden design, you can opt for an aluminium garden fence in the form of a rigid grid. For an aluminium model, you can also opt for an electric fence, which provides you with a safe and secure way to enhance your everyday safety.
WHAT ARE THE ADVANTAGES OF A SOLID ALUMINIUM FENCE?

Having a fence for your property is good, but having it made of aluminium is even better! Aluminum is currently a highly recommended material for joinery. In fact, aluminium is 100% recyclable. Your fence will therefore be ecological and clean. Aluminum is corrosion-resistant. Unlike steel and iron, it is almost impossible for it to rust. Another advantage of a solid fence is that it prevents any intrusion by animals or small animals. For the aesthetics of your fence, opt for aluminium, which is also easy to install. Whether you choose an openwork or solid model, you can choose according to your needs.
There are different types of fences that can be installed in different locations. But to ensure the durability of your aluminium fence, it is strongly recommended that you choose a rigid installation with strong fasteners. The posts must also be very strong and if you want more security, the option of a double fence is a very practical and reliable solution.
ARE THERE OTHER TYPES OF FENCING?

Indeed, there are an infinite number of fences that can delimit your property. You can therefore choose a fence with composite slats accompanied by aluminium posts. For your garden, you can opt for a garden palisade or a bamboo fence that keeps the natural look of your garden. For the installation of the fence, you should start with the installation of posts before the mesh or panels are put in place. It is also possible to choose a welded panel or a welded mesh as you wish. Plastic fencing can also help you to conceal your property, but you can also choose a temporary fence if you want a more rigid fence that is still in the process of being built.
If you don't want an aluminium fence, note that natural wood fencing has remained an option that still appeals to today's users. For the budget to be planned for this type of work, you can ask for the fence estimate of your choice on the internet. The galvanized model of fence is also more practical (its structure is made of galvanized iron). Aluminium fences can be structured with different materials of your choice, but for a beautiful look of your garden, you can also choose an artificial hedge or a wooden fence that offers a very decorative trick for your outdoor space.
And if you want to replace an existing fence, to simplify the installation of the new fence, it is preferable to opt for a panel fence instead of a concrete fence which requires a lot of work during its construction. The solidity of the fence depends largely on the choice of material to be used, whether for the post, the seal, the mesh, the post and the panel or mesh, not forgetting the gate, which is also part of the fence. In any case, however, outdoor fences must be strong enough to ensure safety at all times.
OPT FOR THE SOLID FENCE OF THE AUTHENTIC MISTER GATES DIRECT BRAND!

Mister Gates Direct is prodigiously renowned for its authenticity in aluminium. It offers you its PATRAS solid fence made of aluminium. This Mister Gates Direct brand fence is easy to maintain because it is made of aluminium. All you need is a few cleanings from time to time. As mentioned above, we would like to reiterate that aluminium is an incredibly resistant material. Indeed, the Mister Gates Direct solid fence can very well be combined with an aluminium gate. The fences and gates in our shop are all available at unbeatable prices.
Note that it is equipped with a horizontal wide blade and is assembled in advance using tenons and mortises. Since the fence is solid and made of aluminium as well, it resists any shock in any season! No deformation can be envisaged, as it will be stronger than ever. For a reasonable price, you can get a solid fence that is robust, stylish and light at the same time. A fence kit is delivered with the fence itself: a panel as well as two posts with plates and covers.
Don't wait any longer, our shop offers you exceptional quality. Don't be afraid! Its products are authenticated because it has been following the ISO 9001 customer satisfaction guarantee standard since 2008. Now you know what you have to do! Order your solid fence now on our website Mistergatesdirect.com.