Aluminium Bespoke Fence PARGA
Description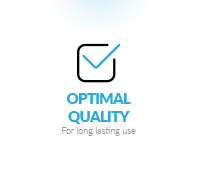 The EMALU products are both robust and lightweight for everyday use. Your fence will not warp, drop, bend or twist. The aluminium treatment and colour finish complies with the latest quality standards. Despite the fact your gate is out all year, it will not suffer from changing weather conditions.
The EMALU fences are made of 100% aluminium using high-grade and state-of-the-art materials. Your aluminium fence will not require any special surface treatment before or after installing. All EMALU products are very resistant to saline environments and will not crack overtime.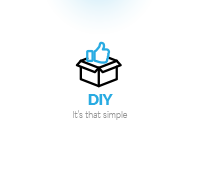 EMALU fences are provided with all the fixtures and fittings needed, you would not have thought that it would be that easy to install the fence. With help of our handy instruction manuals and videos you will find out how easy it is to install it yourself.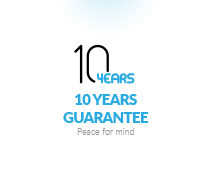 EMALU fences are specially treated against rust and corrosion complying with a seaside resistant heatproof lacquering. All our fences come with a 10-year guarantee. Our team remain at your entire disposal, also after you have purchased one of our products.
PARGA MADE-TO-MEASURE ALUMINIUM FENCE

The PARGA fence with vertical rails is the ideal complement to your MisterGatesDirect protection. Made from the same aluminium as your gate, it is extremely robust and extremely rigid.
It is treated to resist corrosion, rust and also high salt content, particularly present in maritime regions.
The PARGA fence kit is pre-assembled using mortise and tenon joints, to further strengthen its strength and rigidity and make it the perfect protection for a lifetime.
In addition, you can select the colour of your choice from the various shades on offer, each one more elegant than the last.
THE STRONG POINTS OF YOUR ALUMINIUM MISTER GATES DIRECT FENCE

- Pre-assembled aluminium profiles with mortise and tenon joints.
- High rigidity, no deformation over time.
- Easy maintenance
- 100% recyclable aluminium.
- For screwing or sealing
- Can be cut in height and width.
- Horizontal rails
- Thermo-lacquering certified by the QUALICOAT Label, ensures you of a superior quality for joinery for exterior use.
- ISO 9001 : 2008 customer satisfaction guarantee
Product Downloads
Warranty
Warranty

16 years

Shipping
in

40

days
This product is guaranteed by the MISTER GATES DIRECT brand network for a period of 16 years subject to assembly and installation in accordance with the instructions for use and use under normal conditions
Features
Vertical uprights (Posts) : 70 x 40 mm
Cap dimensions70 x 40 x 8 mm
Horizontal rails : 60 x 28 mm
Fence lock : 100 x 70 x 13 mm
Material : Aluminium
Healds : Horizontal

Recommended Products
With the insecurity that currently reigns, everyone is looking for protection and is installing fences, fencing panels, a canisse, a garden fence, etc. in their homes. Some people are betting on the view-breakers. These can be installed with the existing fence and allow you to optimise your safety while protecting you from curious eyes. To help you see more clearly, we have detailed everything you need to know about fencing in this article. Then, in our online shop mistergatesdirect.com, we present you with a wide range of aluminium fences, quality fences, made to measure PARGA.
ALL YOU NEED TO KNOW ABOUT A FENCE

As introduced above, a fence is a device used to delimit a property. It consists of a post and is used to maximise the safety of you, your family, your property and your animals. It can be coupled with a view-breaker and can at the same time ensure optimal security and protect you from curious eyes.
On the market you can find 7 types of fencing, including: plant fencing, PVC fencing, wooden fencing, metal fencing, concrete fencing, fencing mesh and aluminium fencing. Among all these different types of fencing, it is the aluminium fence that combines quality, design and durability. It is synonymous with high-performance fencing. On the other hand, it is the wire mesh fence that remains the lowest of all. Yet, thanks to well-structured fencing, it does not fail to fulfil its role. It not only optimises your security, but also adds a design aspect to your property.
In contrast to wire fencing, concrete fencing and metal fencing (fencing designed with wrought iron) are top-of-the-range fences. They combine solidity and aesthetics. The wooden fence is the most traditional of all. It offers a very natural look. Finally, the vegetal fence is the one that offers a 100% ecological and natural solution. It brings a touch of greenery to your land.
GOOD REASONS TO OPT FOR AN ALUMINIUM FENCE

From what we have just seen above, an aluminium fence is synonymous with a high-performance fence. Yes, that's completely true. First of all, it's not only affordable, it also provides exteriors with a more modern look.
In fact, even if it seems much more expensive than a wire mesh fence, we can always confirm that it is affordable. The reason is simple, a wire mesh fence is only half as good as it looks. Moreover, fences can become deformed over time. On the other hand, aluminium fences never warp. Aluminium is highly resistant to various weather conditions. It does not rust and is very environmentally friendly. As far as design is concerned, with an aluminium fence you have a lot of options. What's more, aluminium fencing is adaptable to all styles.
Later on, an aluminium fence is perfect for a variety of places. In residential homes, you can use an aluminium fence to keep animals contained in a yard. At the same time, you can keep a swimming pool safe for a neighbourhood. Finally, in commercial buildings, it is used to section off areas of the property for a variety of reasons, one of the most important of which is safety.
MISTERGATESDIRECT.COM: PARTNER FOR BUYING AN ALUMINIUM FENCE

Choose mistergatesdirect.com as your purchasing partner for your MisterGatesDirect PARGA fence and you will benefit from all the advantages mentioned above. In fact, MisterGatesDirect is a specialist in aluminium joinery. It has many years of experience in designing entrance systems and offers you the ready-to-install MisterGatesDirect PARGA aluminium fence model.
It is a coated composite in a beautiful white colour. This model stands out above all for its incomparable aesthetics. It is also robust! Designed to a high standard of quality, this safety supplement is designed to accompany you in your life. What's more, the PARGA fence is made to resist corrosion and rust and is even suitable for areas with high salinity. So, if you live in a coastal region, this device will suit you well. Moreover, its robustness is reinforced by tenons and mortises, which increase the longevity of the fence. What's more, because of its aluminium structure, MisterGatesDirect PARGA does not require regular maintenance. Moreover, it is extremely easy to use. In fact, its fencing kits are totally modular, so that you can use it with particular ease.
Finally, at mistergatesdirect.com, we guarantee the total security of your transactions. What's more, you will be able to pay several times free of charge thanks to the Kwixo card. That's not all, satisfied or reimbursed, we give you a 7-day period to note the anomaly of your appliance. Finally, concerning the delivery of your parcels, we guarantee a fast home delivery of your equipment. So don't wait any longer, buying on mistergatesdirect.com means 100% customer satisfaction.