Aluminium Bespoke Fence NAUPLIE
Description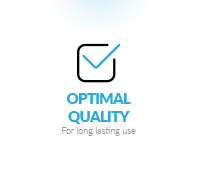 The EMALU products are both robust and lightweight for everyday use. Your fence will not warp, drop, bend or twist. The aluminium treatment and colour finish complies with the latest quality standards. Despite the fact your gate is out all year, it will not suffer from changing weather conditions.
The EMALU fences are made of 100% aluminium using high-grade and state-of-the-art materials. Your aluminium fence will not require any special surface treatment before or after installing. All EMALU products are very resistant to saline environments and will not crack overtime.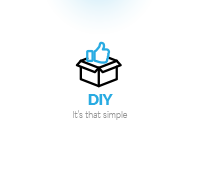 EMALU fences are provided with all the fixtures and fittings needed, you would not have thought that it would be that easy to install the fence. With help of our handy instruction manuals and videos you will find out how easy it is to install it yourself.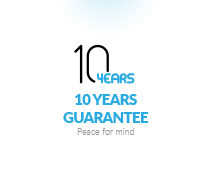 EMALU fences are specially treated against rust and corrosion complying with a seaside resistant heatproof lacquering. All our fences come with a 10-year guarantee. Our team remain at your entire disposal, also after you have purchased one of our products.
NAUPLIE MADE-TO-MEASURE ALUMINIUM FENCE

The NAUPLIE fence with vertical rails is an ideal addition to your MisterGatesDirect protection. They benefit from the same attention to detail popularized by the brand, namely a remarkable mortise and tenon construction, made of high quality aluminium (the same as that used for the construction of your gate).
You can also find the colours also offered on the various MisterGatesDirect gates and benefit from a resistant but also harmonious protection of your home.
It benefits from greater rigidity, strength and flexibility, avoiding deformation over time thanks to its fully reinforced structure. It is also very resistant to the most difficult weather conditions.
In addition, you can select the colour of your choice from the 2 available and dress up your entrance hall, as well as making it more secure.
THE STRONG POINTS OF YOUR ALUMINIUM MISTER GATES DIRECT FENCE

- Pre-assembled aluminium profiles with mortise and tenon joints.
- High rigidity, no deformation over time.
- Easy maintenance
- 100% recyclable aluminium.
- For screwing or sealing
- Can be cut in height and width.
- Thin vertical blades
- Thermo-lacquering certified by the QUALICOAT Label, ensures you of a superior quality for joinery for exterior use.
- ISO 9001 : 2008 customer satisfaction guarantee
Product Downloads
Warranty
Warranty

16 years

Shipping
in

40

days
This product is guaranteed by the MISTER GATES DIRECT brand network for a period of 16 years subject to assembly and installation in accordance with the instructions for use and use under normal conditions
Features
Vertical uprights (Posts) : 70 x 40 mm
Cap dimensions : 70 x 40 x 8 mm
Horizontal rails : 60 x 28 mm
Fence lock : 100 x 70 x 13 mm
Material : Aluminium
Filling : Horizontal blades

Recommended Products
The fence is one of the essential elements of a house insofar as it is useful for marking and delimiting the property. Together with the gate, it also secures the house by preventing any attempt at intrusion. If your house is under construction or renovation, and if you are looking for good quality fencing panels, you should know that a wide range of products awaits you at MisterGatesDirect. We can provide you with aluminium fences that are resistant, decorative and durable.
THE FENCE, THE ELEMENT THAT WILL SECURE YOUR SPACE

The role of the fence is not negligible for the house, whether it is under construction or renovation. First of all, if you do not wish to have conflicts with your neighbour over the delimitation of your property, the installation of a fence seems the most ideal solution. At the same time, it allows you to prevent unauthorized access to your residence.
But that's not all! The fence is also useful for securing your home, as it limits access. Just like the gate and wicket door, it serves to protect against attempted intrusion. By installing it, it will be more difficult for burglars to gain access to your home, especially if you choose a solid model, such as one made of rigid panels. Last but not least, if you want to keep out prying eyes, fencing is the ideal solution, especially if you opt for solid fence panels. This equipment is an excellent screening device for your property.
Aluminium fencing can be used not only for property delimitation. It can also be used in the home and garden sector as a garden or field fence to protect flowers and plants. Architects also need the work fence to secure access to the construction site and to limit damage to third parties.
HOW DO I CHOOSE MY FENCING SYSTEM?

As you already know, thanks to its solidity, protective fencing plays an important role in securing the home. In addition to this, they also play a decorative role. It should be noted that the solidity of such a structure as well as its aesthetics depends largely on the material from which it is made. On this point, the choice is numerous: natural wood, aluminium, wrought iron, wire mesh steel, concrete, natural hedges, stone, pvc, etc.
Wooden fencing is primarily appreciated for its more exotic aesthetic appearance. This is why some people choose it to replace their garden fences or wire mesh. Its disadvantage is that it requires regular maintenance to maintain its shape and strength. The same applies to steel or wire fences. Although these materials are strong, they require regular maintenance to resist rust and corrosion.
Concrete fencing and pvc fencing are strong. However, their aesthetic appearance often leaves much to be desired. For example, despite the decorative touch it offers at the beginning, pvc fencing tends to turn yellow over time.
If you are looking for a protective fence for your home for residential or professional use, nothing is more advantageous than choosing aluminium.
CHOOSING ALUMINIUM FENCING: WHAT ARE THE ADVANTAGES?

First of all, aluminium fencing is nowadays more and more appreciated for its outstanding solidity as well as for its aesthetic appearance. In terms of securing a property, it is infallible. All the more so as it is possible to equip oneself with a large size model. Nothing is more secure than having fenced properties.
You should also know that aluminium does not deform over time. It does not shrink or swell, even under heavy weather conditions. But what is most interesting is its ability to resist rust and corrosion, making it ideal for outdoor use. Don't worry if you install your fence panel in coastal areas, as aluminium always keeps its original state, even if it is constantly exposed to the salinity of the sea air.
Not to mention the fact that this resistant material requires no maintenance. Simply wipe it with a damp cloth to restore its shine. Finally, if you are renovating, don't hesitate to change the existing fence for this one as it is more aesthetic and more ecological.
MISTERGATESDIRECT, THE EXPERT IN ALUMINIUM JOINERY

Invest in a good quality product by opting for the products distributed by MisterGatesDirect. This expert in the distribution of joinery products offers you various aluminium articles in its shops, such as aluminium gates, shutters, aluminium claustra, sight-screens, fences, etc. The site also offers a wide range of gate motorisation.
If you are looking for resistant equipment to secure your house against burglars, we offer you in particular this Nauplie made-to-measure aluminium fence. Like the other types of fencing on offer, this model is designed to be highly durable. It is assembled using mortise and tenon joints. Also, the equipment we offer is of superior manufacturing quality as it benefits from the thermo-lacquering process certified by the Qualicoat label. At the same time, they are decorative, giving a modern touch to your home. Several colours are available: anthracite grey, white, black, blue, green and burgundy. In addition, our fences and gates have various reinforcements. In addition, our fences and gates have various reinforcements, as well as rigid panels and sturdy plates. Fencing is very easy to install. You can entrust it to a professional, or do it yourself. It should be noted that a number of accessories are supplied with the purchase, i.e. blades, posts or stakes, plates, etc.
So, in order to enjoy a fence that is both rigid and aesthetically pleasing, we recommend our custom-made aluminium fencing available in our MisterGatesDirect shop.