Aluminium Bespoke Fence MADISON
Description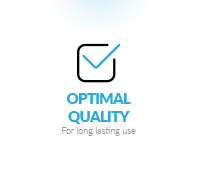 The EMALU products are both robust and lightweight for everyday use. Your fence will not warp, drop, bend or twist. The aluminium treatment and colour finish complies with the latest quality standards. Despite the fact your gate is out all year, it will not suffer from changing weather conditions.
The EMALU fences are made of 100% aluminium using high-grade and state-of-the-art materials. Your aluminium fence will not require any special surface treatment before or after installing. All EMALU products are very resistant to saline environments and will not crack overtime.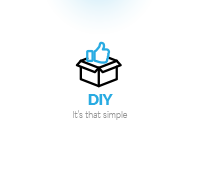 EMALU fences are provided with all the fixtures and fittings needed, you would not have thought that it would be that easy to install the fence. With help of our handy instruction manuals and videos you will find out how easy it is to install it yourself.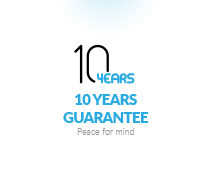 EMALU fences are specially treated against rust and corrosion complying with a seaside resistant heatproof lacquering. All our fences come with a 10-year guarantee. Our team remain at your entire disposal, also after you have purchased one of our products.
MADISON MADE-TO-MEASURE ALUMINIUM FENCING

The MADISON fence with vertical rails is the perfect companion for your aluminium gate. Benefiting from the same manufacturing quality, the same maniacal care taken by the manufacturer during production, the same characteristics allow your fence to be a complete and top-of-the-range product.
The MADISON fence kit benefits from pre-assembly using mortise and tenon joints, a real plus that gives your fence kit exceptional rigidity and solidity. It does not undergo any deformation over time and is immediately positioned as a product designed to accompany you throughout your life.
In addition, you can select the colour of your choice from the 2 available and dress up your entrance, in addition to securing it.
THE STRONG POINTS OF YOUR ALUMINIUM MISTER GATES DIRECT FENCE

- Pre-assembled aluminium profiles with mortise and tenon joints.
- High rigidity, no deformation over time.
- Easy maintenance
- 100% recyclable aluminium.
- For screwing or sealing
- Can be cut in height and width.
- Thermo-lacquering certified by the QUALICOAT Label, ensures you of a superior quality for joinery for exterior use.
- ISO 9001 : 2008 customer satisfaction guarantee.
Product Downloads
Warranty
Warranty

16 years

Shipping
in

40

days
This product is guaranteed by the MISTER GATES DIRECT brand network for a period of 16 years subject to assembly and installation in accordance with the instructions for use and use under normal conditions
Features
Vertical uprights (Posts) : 70 x 40 mm
Cap dimensions70 x 40 x 8 mm
Horizontal rails : 60 x 28 mm
Fence lock : 100 x 70 x 13 mm
Material : Aluminium

Recommended Products
In order to mark its territory and limit the property, the installation of a fence is necessary. Apart from gates, it is also the equipment that prevents intruders or criminals from gaining access to the house. This is why it is very important in construction. Some owners decide to do this at the beginning while others wait until the house is completed. Whatever the decision, you should know that MisterGatesDirect, the great aluminium builder, offers a wide range of ready-to-install fences. Discover them on MisterGatesDirect.com.
THE FENCE, THE ELEMENT THAT PROTECTS AND ADORNS THE HOME

As you already know, fencing plays an important role in the construction or renovation of a house. At the same time, it protects and adorns the house. As mentioned above, it serves to protect the house from any attempt at intrusion. Just like the gate, it limits the access of burglars to the house. It is also a kind of bollard for the inhabitants. Garden fence signs, for example, could be used to prevent people from trampling on the beautiful lawn and flowers.
The fence is also the best way to keep out prying eyes. In fact, unlike a roll of wire mesh, protective fences have the advantage of hiding the inside of your property well. This means that no matter how busy you are on your property, no one can see you from the outside.
Protective fencing is also a kind of suit for the home. It dresses it up, giving it more value and charm. You should be aware that this equipment makes up a large part of the decoration of the property. As it is the first thing people notice after the gate, it should also be aesthetic and design.
Currently, there are several types of fence panels on the market. They differ according to their material, shape, design, etc. When choosing, it is essential to consider a few parameters to determine the fence that is solid, durable and decorative at the same time.
CHOOSING A FENCE: IMPORTANT CRITERIA

Exterior fences secure and decorate the house at the same time. This means that you have to know how to choose them carefully, taking into account their solidity and charm. The strength depends particularly on the material they are made of. And the charm depends on the form and design. There is a wide choice of materials: natural wood, aluminium, wire mesh steel, wrought iron, stone, concrete and artificial hedges. The choice can vary according to the needs and tastes of the owner. It may also depend on the type of house to be fenced.
Wooden fences are both rigid and very aesthetic. But out of fear of burglars, most individuals choose them as garden or field fences. However, in order to maximise their durability, regular maintenance is required. This involves applying a coat of woodstain at least once a year. As for steel, it has the advantage of being aesthetically pleasing. However, it only guarantees very basic protection.
For wrought iron, it needs corrosion protection maintenance every two to four years. Stone is a very noble material, it blends into any landscape. However, it requires a great deal of work which can be quite expensive. The same applies to concrete fencing. It is a very good choice for a durable enclosure, but concrete still requires a large investment.
Some people opt for PVC fencing, a material known for its lightness and accessibility. However, compared to aluminium, it is less solid. Moreover, it is not aesthetically pleasing. Over time, PVC fencing could easily fade.
Aluminium fences, on the other hand, are sturdy, solid and decorative. They are equipped with rigid plates, stakes and resistant blades. Moreover, this material requires no maintenance and is resistant to rust and corrosion. Aluminium fencing is ideal for securing a house. It is clean and 100% recyclable. In terms of shape and style, it simply needs to be adapted to the style of the house so that it gives it charm.
WHICH ADDRESS SHOULD I CHOOSE TO BUY MY ALUMINIUM FENCE?

Need a solid and durable fence to secure your home? Trust the products offered by MisterGatesDirect, a specialist in the distribution of joinery products, such as aluminium doors and gates, gates, fences, railings, etc.
Discover online a wide choice of aluminium fences. In particular, we offer you the EMALU MADISON modular solid aluminium fence. This model is entirely designed to secure and modernise your home, whatever its architectural style and whatever its use (residential or professional). Entirely made of aluminium, this fence has proven its solidity over the years. This solidity is amplified by its rigid and resistant panel pre-assembled with mortise and tenon joints. What's more, the manufacturer cares about the quality of its products, since they benefit from a thermo-lacquering process certified by the QUALICOAT label. Several colours are available: Anthracite grey, white, black, etc.
The other advantage of our products is that they are decorative and are made of rigid panels. As for the installation of these fences, there is nothing complicated about it, as aluminium is a light material. It is made up of posts, a plate, horizontal rails and various accessories. In addition to the different types of rigid fencing, you can also find on our website mistergatesdirect.com a wide range of gates and gates, motorisation, screen panels, breezeways, screen panels, claustra, etc. You can order a standard size fence, or use our online configurator to compose your personalised measure. Then, take advantage of our promotional price by placing your order on our website mistergatesdirect.com.