Aluminium Bespoke Fence LILLE
Description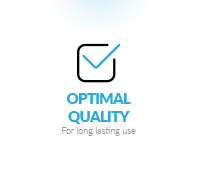 The EMALU products are both robust and lightweight for everyday use. Your fence will not warp, drop, bend or twist. The aluminium treatment and colour finish complies with the latest quality standards. Despite the fact your gate is out all year, it will not suffer from changing weather conditions.
The EMALU fences are made of 100% aluminium using high-grade and state-of-the-art materials. Your aluminium fence will not require any special surface treatment before or after installing. All EMALU products are very resistant to saline environments and will not crack overtime.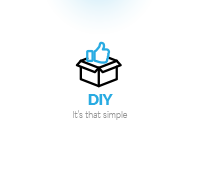 EMALU fences are provided with all the fixtures and fittings needed, you would not have thought that it would be that easy to install the fence. With help of our handy instruction manuals and videos you will find out how easy it is to install it yourself.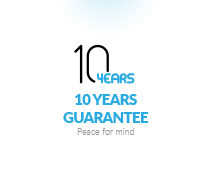 EMALU fences are specially treated against rust and corrosion complying with a seaside resistant heatproof lacquering. All our fences come with a 10-year guarantee. Our team remain at your entire disposal, also after you have purchased one of our products.
THE ADVANTAGES OF THE LILLE MADE-TO-MEASURE FENCE :

- Pre-assembled aluminium profiles with mortise and tenon joints.
- High rigidity, no deformation over time.
- Simple maintenance, a sponge bath is all you need!
- 100% recyclable aluminium.
- To be screwed or sealed
- Thermo-lacquering certified by the QUALICOAT Label, ensures you of a superior quality for joinery for exterior use.
- Chrome-free lacquer.
- ISO 9001 : 2008 customer satisfaction guarantee
WHY CHOOSE A LILLE FENCE :

Aesthetically pleasing, the work of aluminium on this fence is enhanced by a special treatment of the material to allow it to remain perfectly intact as time goes by. It is resistant to rust, corrosion but also to salinity. Ideal for coastal areas!
The LILLE fencing kit is pre-assembled with mortise and tenon joints to provide greater rigidity, strength and flexibility, thus avoiding deformation over time. It is also very resistant to the most difficult weather conditions.
In addition, you can choose the colour of your choice from our various shades available.
Product Downloads
Warranty
Warranty

16 years

Shipping
in

40

days
This product is guaranteed by the MISTER GATES DIRECT brand network for a period of 16 years subject to assembly and installation in accordance with the instructions for use and use under normal conditions
Features
Vertical uprights (Posts) : 70 x 40 mm
Cap dimensions : 70 x 40 x 8 mm
Horizontal rails : 60 x 28 mm
Fence lock : 100 x 70 x 13 mm
Material : Aluminium
Filling : Horizontal blades

Recommended Products
Having a beautiful, well-fenced house not only protects you, but also allows you to enjoy a life full of comfort. Installing a fence is a way to delineate your property and provide a little privacy. It's not always easy to find the perfect model for your home. That's why MisterGatesDirect.com offers a variety of models.
THE DIFFERENT TYPES OF FENCES

Apart from security and protection, fencing is one of the elements that decorate the outside of the house. To do this, it must be adapted to the configuration and the aesthetics of the house. Currently, there are several types of fences. They differ according to the style of house they protect and the material they are made of.
One example is the traditional wooden fence. It comes in various shapes (posts, clear way, open rail, etc.). It should be noted that wood is a fairly old material, but it is aesthetically pleasing, more environmentally friendly and easier to install. This type of fencing is often used in gardens. However, this does not prevent individuals from choosing it for a house fence. Garden fencing is particularly suitable as a means of garden design. In any case, if you want to preserve your privacy, you can choose the fence panel. Made of wood or aluminium, these rigid panels guarantee a perfect cover, keeping your property away from prying eyes. Opt especially for wood composite to design your wooden fences. It is a more environmentally friendly material that does not require more complicated maintenance than traditional wood.
Having a few similarities with rigid panels, fences are also perfect to display more aesthetics and guarantee your privacy (solid fences). However, you can also use openwork fences to give your garden more visibility.
The mesh panel is also a very sturdy type of fencing that is easy to install and maintain. However, it may require a view breeze to protect your privacy (a canisse for example). Otherwise, fences are also appreciated for their transparent side, allowing passers-by to contemplate your beautiful garden. So, if you are not disturbed by the glances of passers-by, you can very well leave your fence unobtrusive (breeze sighting).
The low wall is a very practical and secure fence. It can be made of stone, brick or cinder block. It can also be top or bottom, as you wish. The bottom does not keep you out of sight, while the top gives you more privacy.
AN ALUMINIUM FENCE: AN EXCELLENT CHOICE!

There is no shortage of solutions when it comes to fencing material. These include wood, PVC, metal, concrete, aluminium, etc. For a more natural and environmentally friendly solution, many households choose plant fencing.
However, as aluminium is a very resistant and elegant material, many individuals choose aluminium fencing. Thanks to its rigidity and strength, this equipment has guaranteed durability. It does not warp or discolour easily even after long use. Because it is insensitive to corrosion and rust, aluminium is an excellent choice of material for outdoor fencing. Note that it requires no special maintenance to maintain its original condition.
In terms of style and aesthetics, aluminium fencing is also very advantageous since manufacturers offer a wide choice of models and colours. In this way, each type of home can have the style of fence that suits it. Aluminium fencing is a decorative fence par excellence that contributes to the cachet of the house it serves. It should be noted that most aluminium fences offered by builders are often installed on a low wall. This makes installation more practical. For a more harmonious installation, use aluminium posts if you have an aluminium fence. Indeed, gates and fencing should, as far as possible, be designed with the same type of materials to harmonise the exterior décor of your home.
A VARIETY OF AFFORDABLE FENCES ON MISTERMENUISERIE.COM

Are you interested in an aluminium fence? Make a small visit on MisterGatesDirect.com and find the model that suits your taste and your home. We offer you a whole range of aluminium fences: solid or perforated (with bars). These protective fences can be installed on top of your existing fence. The latter must be of the masonry type: concrete fence, brick fence, cinder block fence. Our aluminium fences are particularly suitable for residential buildings that have a low height fence to protect against burglary.
As an expert in the manufacture of outdoor fencing, our company offers you custom-made aluminium fences. After presenting your project to us, we will provide you with a customised fencing estimate based on your expectations. With our free estimates, you can find out exactly how much your aluminium fence will cost.
If you have aluminium gates and gates, our aluminium fences will enable you to have a harmonious residence. Home and garden can be enhanced by these fences with their contemporary style. Fenced houses are more secure and have more added value, not to mention their decorative aspects. So don't neglect to fence off your home.
The installation of posts and fencing is made easier because of the ready-to-assemble character of our products. All you have to do is seal them or fix them (with plates) to the substructure using their posts. The accompanying fixing accessories are sturdy and easy to install for straight fences. Our fencing system allows you to have a rigid fence of guaranteed quality. Moreover, we offer you the possibility to personalise the style of your fences. You can choose from an infinite number of fence looks, ensuring you find exactly the one you like. Our fences contribute to the exterior design of your home. You can add a garden gate or aluminium gates to your fences to fine-tune your layout.
You can benefit from fences certified with the QUALICOAT label. Indeed, their thermo-lacquering is of guaranteed quality. The security and the perimeter aesthetics of your home are guaranteed thanks to our aluminium fences.
Our online shop offers a wide range of models which are all offered at a very low price. So take advantage of our promotional prices and don't hesitate to order your fence!