Aluminium Bespoke Fence ARTA
Description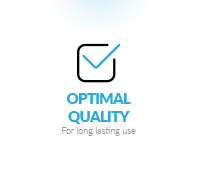 The EMALU products are both robust and lightweight for everyday use. Your fence will not warp, drop, bend or twist. The aluminium treatment and colour finish complies with the latest quality standards. Despite the fact your gate is out all year, it will not suffer from changing weather conditions.
The EMALU fences are made of 100% aluminium using high-grade and state-of-the-art materials. Your aluminium fence will not require any special surface treatment before or after installing. All EMALU products are very resistant to saline environments and will not crack overtime.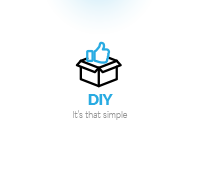 EMALU fences are provided with all the fixtures and fittings needed, you would not have thought that it would be that easy to install the fence. With help of our handy instruction manuals and videos you will find out how easy it is to install it yourself.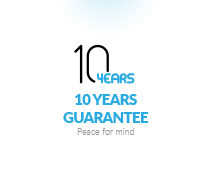 EMALU fences are specially treated against rust and corrosion complying with a seaside resistant heatproof lacquering. All our fences come with a 10-year guarantee. Our team remain at your entire disposal, also after you have purchased one of our products.
ARTA MADE-TO-MEASURE ALUMINIUM FENCE

The ARTA fence with horizontal rails is the ideal complement to your MisterGatesDirect protection. ARTA shares with the entire MisterGatesDirect range the same characteristics, namely increased excellence in the manufacture and robustness of your product for simple and long-lasting protection.
The ARTA fencing kit is pre-assembled using tenons and mortises, to provide greater rigidity, strength and flexibility, thus avoiding deformation over time. It is also very resistant to the most difficult weather conditions.
Furthermore, you can select the colour of your choice from our various choices and obtain a product that perfectly matches your tastes and desires, as well as those of your home.
THE STRONG POINTS OF YOUR ALUMINIUM MISTER GATES DIRECT FENCE

- Pre-assembled aluminium profiles with mortise and tenon joints.
- High rigidity, no deformation over time.
- Easy maintenance
- 100% recyclable aluminium.
- For screwing or sealing
- Can be cut in height and width.
- Horizontal rails
- Thermo-lacquering certified by the QUALICOAT Label, ensures you of a superior quality for joinery for exterior use.
- ISO 9001 : 2008 customer satisfaction guarantee
Product Downloads
Warranty
Warranty

16 years

Shipping
in

40

days
This product is guaranteed by the MISTER GATES DIRECT brand network for a period of 16 years subject to assembly and installation in accordance with the instructions for use and use under normal conditions
Features
Vertical uprights (Posts) : 70 x 40 mm
Cap dimensions70 x 40 x 8 mm
Horizontal rails : 60 x 28 mm
Fence lock : 100 x 70 x 13 mm
Material : Aluminium
Healds : Horizontal

Recommended Products
Fencing is essential for a variety of reasons. Its main function is to provide security, but it is also used to delimit a property or to conceal a garden. There are different types of fencing depending on its use (mesh panel, canisse etc.). The fence must also be aesthetically pleasing for a better external appearance of the property. It is therefore important not to neglect your choice. How about the Arta smooth openwork modular aluminium fence from Mistergatesdirect.com ? Quality at the best price awaits you there, not to mention quality service.
HOW CAN YOU NOT MAKE A MISTAKE WHEN CHOOSING YOUR FENCE?

To avoid falling into a fence that doesn't meet your expectations, take the time to consider the following few criteria. First of all, check the regulations concerning the local urban planning plan at the town hall. This will make your choice easier, as for some communes there are precise rules on the characteristics of buildings by zone (shape, height, colour, etc.). Then, you will have to think about its use, property delimitation, obscuring or optimising security? This will allow you to choose the type of fence (rigid panels or flexible mesh, electrified fence or artificial hedge, etc.). Then the construction material (composite wood fence, PVC fence, plastic fence, etc.), it guarantees the robustness, aesthetics and durability of the fence. The type of fence to be installed and the installation conditions must also be taken into account. Finally, all these criteria are entirely based on your budget and your taste. And when you have decided on the type of fence and the material, make sure you read the technical data sheet.
FENCE TYPES AND MATERIALS, WHAT TO CHOOSE?

You can choose between different types of fencing. Let's start with the simplest one, the mesh fence. These are also available in two models, the flexible meshes which are delivered in rolls and the rigid meshes which come in welded panels. The meshes are easy to install, as they simply need to be fixed to fence posts. However, they are also very functional and ideal for garden design.
Then there is the wooden fence, which is more classic. The advantage with this material is above all its natural, solid and ecological side. On the other hand, wooden fencing requires regular maintenance to ensure a longer life span. This is because wood is more sensitive to the weather, especially heat and humidity.
The plant fence is also very original. It is the ideal choice if you want to bring a natural touch and a little greenery to your property. Depending on the type of hedge planted, plant fencing can offer both security and privacy. On the other hand, it lacks resistance and requires a lot of maintenance or more specifically gardening work (pruning, watering, etc.).
PVC fencing has the advantage of being inexpensive. It has an acceptable design. What's more, this material does not require a lot of maintenance. However, PVC fencing tends to turn yellow after a few years of exposure to sunlight and other weather conditions. Its greatest disadvantage is its fragility.
There are other types of outdoor fencing such as bamboo fences, concrete fences, composite fencing, etc. So many options to secure your space. However, aluminium fencing has many interesting advantages.
WHY TURN TO ALUMINIUM FENCING?

There are many reasons why aluminium fencing remains the best choice at the moment, especially for outdoor installations. We are all already familiar with the qualities of this material. Indeed, aluminium offers a modern look with a sleek design and is very resistant. The fact is that this material is very malleable, allowing carpenters to give a large number of shapes to their art. Thus, aluminium joinery is available in many shapes. You can take advantage of openwork aluminium fencing or blackout panels that can protect against prying eyes. A wide range of colours is also available. Finally, aluminium fencing has a very long service life, is weather and corrosion resistant and does not require maintenance work.
THE DIFFERENT TECHNIQUES FOR INSTALLING AN ALUMINIUM FENCE

Easy installation is one of the advantages offered by aluminium fencing. There are two techniques for this, sealing it to the ground and laying it on low walls and plates. In the first case, the fence posts are directly buried without the ground and sealed with a concrete block to ensure its solidity. The fence panels are then simply fixed to the posts. If you have a support such as a low wall or a concrete slab, the fixing is done with reinforced steel plates. This method of installation is even more practical and faster. In both cases, you must ensure that the aluminium fence is well anchored to the ground or to a low wall, especially if the height of the aluminium fence is more than 1 metre. This will guarantee good wind resistance.
QUALITY ALUMINIUM FENCES ARE WAITING FOR YOU AT MISTERGATESDIRECT.COM

Are you looking for an aluminium fence to ensure the security of your property or to conceal it? Take a look at Mistergatesdirect.com. A wide range of models awaits you, including the Arta modular aluminium openwork fence. When you shop with us, you benefit from top-quality product ranges certified by the Qualicoat label and designed by experienced professionals. Our fences are guaranteed for 10 years and we can provide you with a free quote for your great satisfaction. In addition, we also have gates, wicket doors, railings, sight-screens and aluminium shutters available. With a quality-price ratio that defies all competition, there is no longer any need to hesitate!