Aluminium Bespoke Fence ADRIATIQUE
Description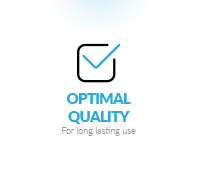 The EMALU products are both robust and lightweight for everyday use. Your fence will not warp, drop, bend or twist. The aluminium treatment and colour finish complies with the latest quality standards. Despite the fact your gate is out all year, it will not suffer from changing weather conditions.
The EMALU fences are made of 100% aluminium using high-grade and state-of-the-art materials. Your aluminium fence will not require any special surface treatment before or after installing. All EMALU products are very resistant to saline environments and will not crack overtime.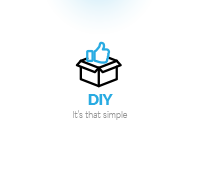 EMALU fences are provided with all the fixtures and fittings needed, you would not have thought that it would be that easy to install the fence. With help of our handy instruction manuals and videos you will find out how easy it is to install it yourself.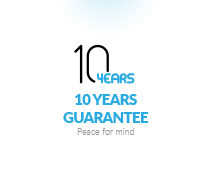 EMALU fences are specially treated against rust and corrosion complying with a seaside resistant heatproof lacquering. All our fences come with a 10-year guarantee. Our team remain at your entire disposal, also after you have purchased one of our products.
ADRIATIC MADE-TO-MEASURE ALUMINIUM FENCE

The ADRIATIQUE fence is the perfect companion for your aluminium gate. Benefiting from the same quality of manufacture, the same maniacal care taken by the manufacturer during production, the same characteristics allow your fence to be a complete and top-of-the-range product.
The ADRIATIQUE fence kit benefits from pre-assembly using mortise and tenon joints, a real plus that gives your fence kit exceptional rigidity and solidity. It does not undergo any deformation over time and is immediately positioned as a product designed to accompany you throughout your life.
In addition, you can select the colour of your choice from the 2 available and dress up your entrance, in addition to securing it.
THE STRONG POINTS OF YOUR ALUMINIUM MISTER GATES DIRECT FENCE

- Pre-assembled aluminium profiles with mortise and tenon joints.
- High rigidity, no deformation over time.
- Easy maintenance
- 100% recyclable aluminium.
- For screwing or sealing
- Can be cut in height and width.
- Thermo-lacquering certified by the QUALICOAT Label, ensures you of a superior quality for joinery for exterior use.
- ISO 9001 : 2008 customer satisfaction guarantee.
Product Downloads
Warranty
Warranty

16 years

Shipping
in

40

days
This product is guaranteed by the MISTER GATES DIRECT brand network for a period of 16 years subject to assembly and installation in accordance with the instructions for use and use under normal conditions
Features
Vertical uprights (Posts) : 70 x 40 mm
Cap dimensions70 x 40 x 8 mm
Horizontal rails : 60 x 28 mm
Fence lock : 100 x 70 x 13 mm
Material : Aluminium

Recommended Products
In addition to the delimitation of his property, the private individual or professional can also use the fence to secure his land, home, garden, etc.. It is also an essential element in securing your child or pets. If you wish to benefit from these various advantages, mistermenusierie.com offers you the ADRIATIC aluminium fence.
THE ADVANTAGES OF ALUMINIUM FENCING

First of all, this type of exterior joinery has its role to play in securing the perimeter. If you rely on a solid fence, you will succeed in avoiding intrusions and burglaries. And with good reason, such solidity will enable it to withstand shocks as well as attempts to dismantle it. In addition, the fence also serves to delimit the property. In this case, its installation makes it possible to prevent any encroachment of property and thus any conflict between neighbours.
Furthermore, the opposite sides are very inconvenient, especially if you wish to enjoy the open air in your garden or take advantage of your swimming pool. To avoid such inconveniences, it is advisable to install an aluminium fence as a screening device. This will prevent your neighbours and passers-by from being able to see what you are doing on your property.
Finally, the fence can add a decorative touch to your home. Aluminium is a noble and modern material, which will allow it to embellish your outdoor space.
WHICH ALUMINIUM FENCE TO BUY?

No longer waste your time looking for a fence in various online shops. Mistergatesdirect.com has the model that meets your expectations. If you need to fence off and secure your property, we recommend that you opt for the ADRIATIC aluminium fence. One of the special features of this product is its solidity. Indeed, the assembly of its structure by mortise and tenon joints will enable it to resist over time.
In addition, it is made of aluminium, which is a robust material. The fence is therefore able to withstand any external aggression, such as bad weather, wind, snowfall, etc. It does not rust or oxidise. The quality of its surface is optimised, thanks to the powder coating process certified by the Qualicoat label. Finally, our online sales platform gives you the opportunity to refine the characteristics of your inexpensive aluminium fence. You can specify many details online, such as its colour, finish, way of installation (screwed or sealed), etc.